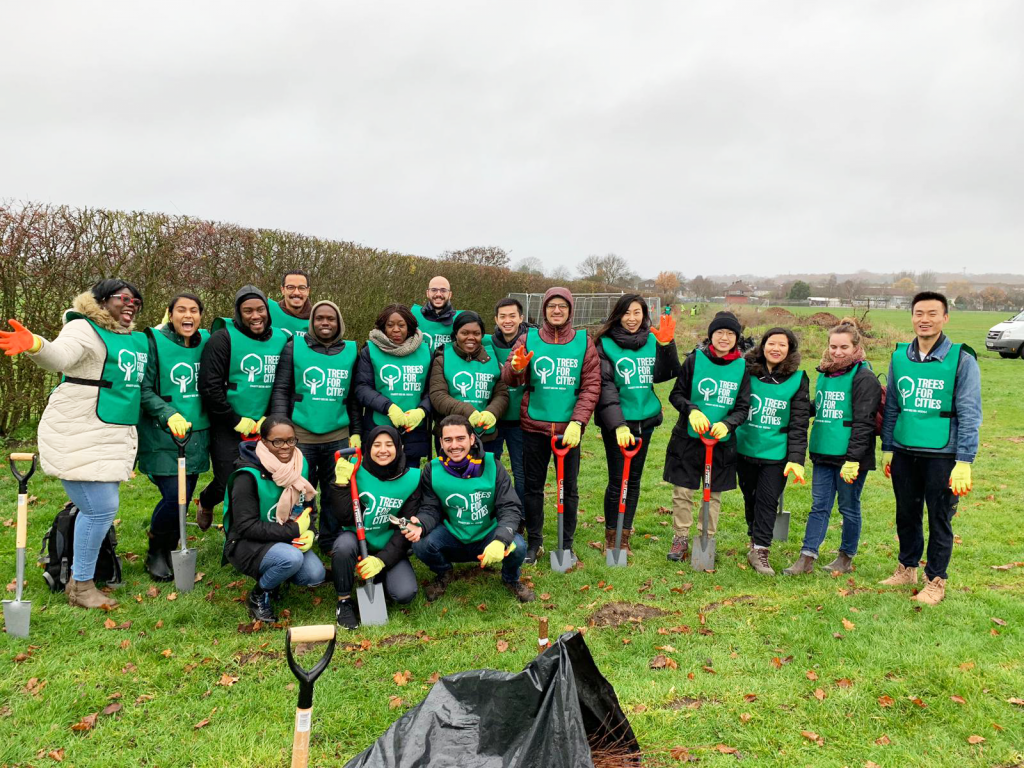 Volunteering in the UK
Why volunteer during your time in the UK?
Volunteering is defined as an activity that involves spending time, unpaid, doing something that aims to benefit the environment, individuals, or groups other than close relatives.
In 2018/19, the cohort of Chevening Scholars volunteered over 6,000 hours, helping a variety of causes and having a fantastic time making new connections and experiencing the UK from a different perspective.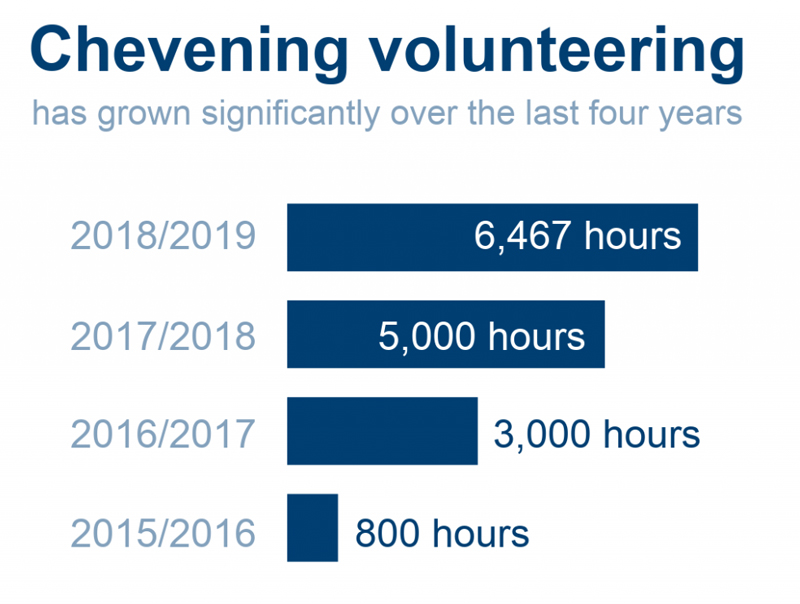 How can I volunteer?
Chevening volunteering events
Throughout the year you'll see one-off projects advertised in the Scholargram. Previous years have seen scholars building fences at donkey sanctuaries, doing Wikipedia 'edit-a-thons', planting trees, and much more!
By giving their time to these events, scholars have helped communities, animals and the environment. They've also been able to meet and work together with other altruistic scholars.
Other volunteering opportunities
You may find that there are plenty of volunteering opportunities provided by your university or students' union. If you don't then you can search for volunteering opportunities through a variety of organisations such as the National Council for Voluntary Organisations. You can also approach any local charity or organisation.
Chevening volunteering awards
To record the efforts of Chevening Scholars who volunteer while in the UK, we are reopening the Chevening  for 2019/2020 – an online form that allows you to record details of your volunteering.
At the end of the year a celebration event will be organised for those who have contributed the most to volunteering activities throughout the year. Scholars can also work towards different level awards based on the total number of volunteering hours accumulated over the course of the academic year. There's no obligation to earn one of these awards – we want to hear about any and all volunteering, no matter how big or small.
Bronze Award for 35 hours
Silver Award for 70 hours
Gold Award for 100 hours
Visa working hours
Please remember to consider the rules of your visa when you take on volunteering. If you are unsure about how the working conditions of your visa are affected by your volunteering, please contact your programme officer as soon as you can.