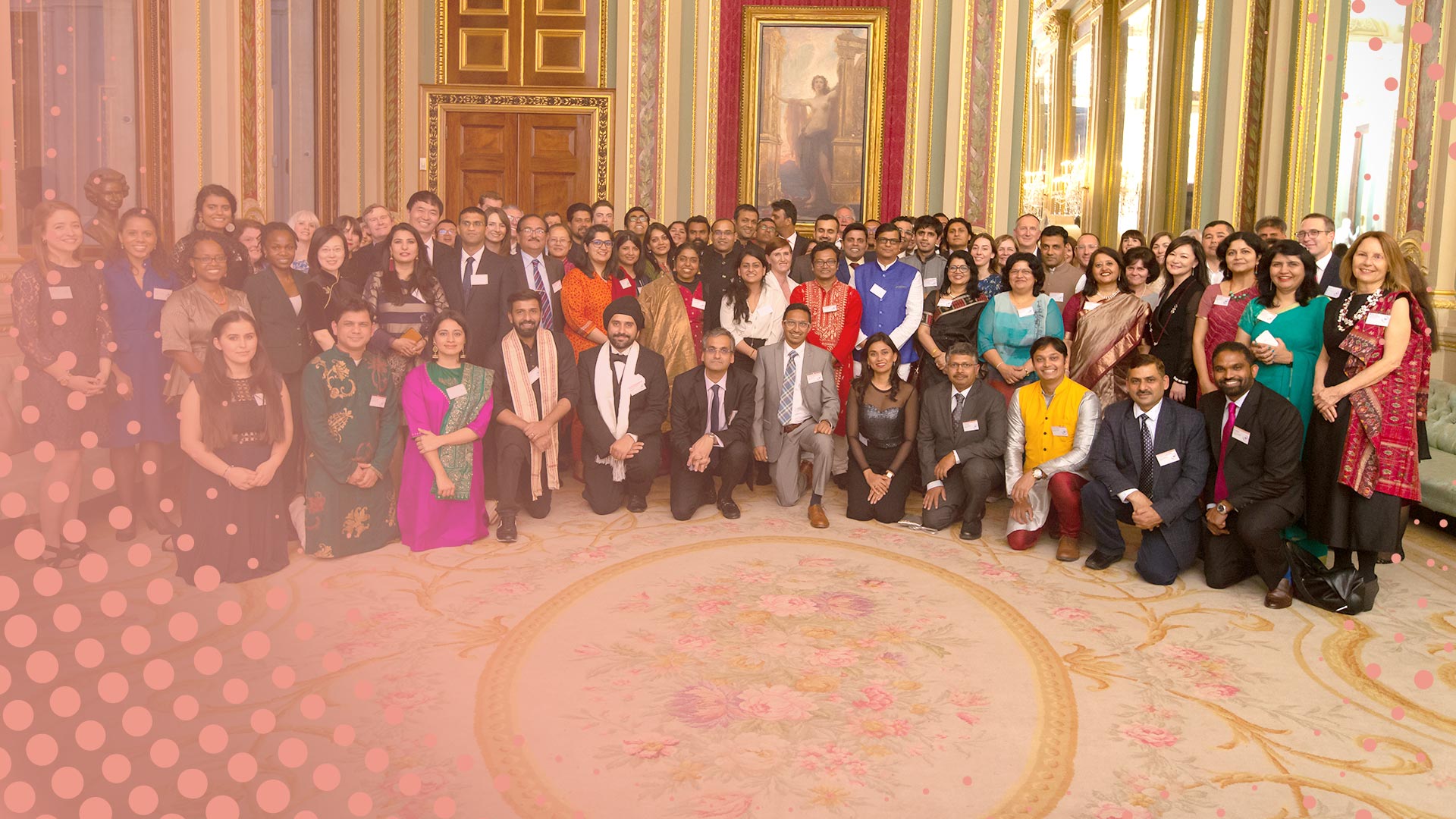 Chevening Clore Leadership Fellowship
---

Eduardo Carvalho
💼 Artistic Editor of the Museum of Tomorrow, Rio de Janeiro
Eduardo is Artistic Editor of the Museum of Tomorrow in Rio de Janeiro, a technological scientific museum, the most visited in South America, developing exhibitions and experiences with a focus on audience engagement in social themes. His exhibitions have included Food for Tomorrow – Feeding 10 Billion, which won a Bronze Medal at The Grands Prix (formerly known as the International Design and Communication Awards).
---
Zhongjiang Ling

💼 Production Coordinator for Western Operas, National centre for the Performing Arts
Following his work behind the scenes in ballet in Beijing, Zhongjiang is currently production coordinator for Western Operas in the Department of Production and Artistic Administration at the new National Centre for the Performing Arts. He has worked with over 30 opera productions and led the successful co-production of Andrea Chenier with the Royal Opera House, and Falstaff with the Wiener Staatsoper.
---
Boitumelo 'Tumy' Motsoatsoe

💼 Head of Programmes and Development at Business & Arts South Africa (BASA)
Tumy is the Head of Programmes and Development at Business & Arts South Africa (BASA). Her current projects include the BASA Scale-Up and DAC Debut programme where she develops programmes, facilitates capacity building and creates platforms for skills and knowledge sharing for creatives and cultural organisations across South Africa. She has served on the Boards of the Pan African Youth Network for a Culture of Peace and Arterial Network South Africa.  She was selected as one of the 200 Young South Africans for 2019 by Mail & Guardian South Africa.
---
Lina Mowafy

💼 Managing Partner, CEO, and Chief Curator at Tam.Gallery
Lina Mowafy is currently the Managing Partner, CEO and Chief Curator at Tam.Gallery, which she co-founded in 2012. Under her leadership Tam.Gallery (formerly known as The Arts-Mart Gallery) has grown to become the largest multi-platform art organisation in Egypt; comprising of both online and offline galleries, a massive exhibition space and a strong reliable corporate art arm for many diverse organisations.
---
Refilwe Nkomo
💼 Multidisciplinary Artist, Curator, Educator, and Producer
Refilwe Nkomo is a Johannesburg based multidisciplinary artist, curator, educator and producer. She creates cultural and artistic interventions, programs and installations using various mediums at the intersection of arts and social justice. She co-founded We Are Here (WAH) and Izindlovu Collective and her research and performance have been the recipient of numerous awards. Her work has been presented in South Korea, Ghana, Botswana, Brazil, Germany and the United States of America
---
Ihitashri Shandilya

💼 Founder CEO of MITHILAsmita
Ihitashri is the Founder CEO of MITHILAsmita, an award winning Social Enterprise for heritage Madhubani Paintings of India. Ihitashri is also the founding organiser of Traditional Art Entrepreneurship Summit TAES, a platform to strengthen the Indian artisan sector and has contributed significantly to artisan entrepreneurship policy research at Ministry for Micro, Small and Medium Enterprises (MSME). She has also advised the Centre for Cultural Resources and Training, Ministry of Culture, Government of India.
Visit the Clore programme page
Chevening Financial Services Fellowship
---

Abhiranjan Gupta
💼 Chief Investment Officer, HDFC ERGO General Insurance Company Ltd
Abhiranjan is Chief Investment Officer at HDFC ERGO General Insurance Company Ltd where he manages investment assets of over USD 1.3 billion invested across various asset classes. He has been part of "Working Group on Investment" at IRDAI (Insurance Regulator in India) an Expert Group formed by the Committee on Banking, Insurance, and Pension of the Institute of Chartered Accountant of India for the preparation of the Guidance note on 'Internal/Concurrent Audit of Investment Function of Insurance Companies'.
Abhiranjan has been part of the evolving Indian financial sector for the last 15 years and keen on learning evolution and innovations in the financial services with a global perspective at the one of the largest financial centers in the world
---

Badal Malick
💼 CEO and Principal Innovation Officer, Catalyst
Badal is CEO and Principal Innovation Officer of Catalyst, a non-profit initiative focused on promoting new business models for last mile inclusive digital finance in India. He has a deep industry background in financial services, digital payments, and online commerce.
Badal is trained in physics and economics ​and has also served as an ​Economist and Operations Analyst at the World Bank​. He is a technology enthusiast, an active angel investor in Fin-tech and B2B technology space in the US and India, and an advisor to pi Ventures, an AI dedicated venture fund.
---

Rajeev Mantri
💼 Executive Director, Navam Capital
Rajeev is Executive Director of Navam Capital, an India-focused venture capital firm. Prior to founding Navam Capital, he worked as a venture capitalist at New York-based Lux Capital, focusing on investments in energy, water, and nanomaterials.
He has contributed to articles on technology, investing, venture capital, and entrepreneurship in India to Mint, The Wall Street Journal, Financial Times, The New York Times, MIT Technology Review, BioSpectrum, Roubini Global Economics, and others.
He graduated with a BS in Materials Science and Engineering from Northwestern University, and an MBA from Columbia University, specialising in private equity and value investing.
---

Ramasubramanian Dharmaraj
💼 Vice President in Consumer and Investment Management Division (CIMD), Goldman Sachs
Ramasubramanian is Vice President in Global Portfolio Solutions, a multi-asset investment team within Consumer and Investment Management Division (CIMD) of Goldman Sachs, focusing on investing in global emerging markets. He joined the firm in March 2007, in the Global Investment Research division, within the Asia-Pacific equity strategy and macro research team.
Ramasubramanian's academic background includes a management degree in Analytical Finance & Strategic Marketing from the Indian School of Business (ISB, Hyderabad) and a Bachelor's degree in Marine Engineering from the Marine Engineering Research Institute at Kolkata.
---

Shrija Agrawal
💼 Associate Editor and leadership team, Mint
Shrija is the Associate Editor and part of the leadership team at Mint, one of India's leading business newspapers. As part of her role, she conceived and runs the "Deals" vertical (M&A, private equity, venture capital, investment banking) which includes being the editorial lead for key properties such as Annual Mint Private Equity Conclave, Annual Mint Stressed Assets Investment Summit, and Annual Mint Dealmakers Forum.
Shrija is a post graduate in broadcast journalism from Asian College of Journalism, Chennai. She has also done a financial management course from Indian Institute of Foreign Trade, New Delhi.
---

Suraj Sharma
💼 CEO, Punarvasu Financial Services
Suraj leads Punarvasu Financial Services, an SME focused NBFC, of which he is the first CEO. Under his leadership, Punarvasu achieved profitability within a span of two years, an unprecedented achievement in the backdrop of the prevailing Indian financial services ecosystem.
Suraj has, during his 16 years of experience, worked in varied roles including product development, sales, business development, underwriting, risk, compliance, risk and debt management, and has been instrumental in launching various pioneering products, like the low-cost branch model of DCB Bank.
He has a degree in Dairy Tech and is also a PGDBM. His affinity for finance has led him to an executive degree from IIM Calcutta.
---

Suranjali Tandon
💼 Assistant Professor, National Institute of Public Finance and Policy (NIPFP)
Suranjali is Assistant Professor with the tax research team at the National Institute of Public Finance and Policy (NIPFP), an autonomous research institute of the Ministry of Finance (India) and a premier think tank. She is an expert in direct and international taxation. She writes extensively on corporate taxation and tax compliance. She has presented her work at notable international conferences. The focus of her work is taxation of digital economy.
Over the past seven years she has co-authored several project reports, the recommendations of which have influenced policy.
Suranjali was awarded a PhD in Economics from Jawaharlal Nehru University in 2017.
---
Varun Madhok
💼 Chief Financial Officer, Laburnum Capital
Varun is Chief Financial Officer of Laburnum Capital, an India-dedicated public markets investment fund with approximately $42 million of assets under management. Laburnum Capital is registered with SEBI as a provider of Portfolio Management Services and manages equity portfolios for high net-worth individuals and corporations. He oversees finance, operations, investor relations, compliance, and all other non-investment activity at Laburnum. He is additionally appointed as the Chief Compliance Officer of the firm.
Varun completed his MBA from the Indian Institute of Management Kozhikode and received a Bachelor's degree in Economics from the University of Delhi.
Visit the Financial Services programme page
Chevening Gurukul Fellowship for Leadership and Excellence
---

Archana Singh
💼 Development Professional – Integrator, PRADAN
During her 19-year career, Archana has been involved in on-the-ground development practice with tribal communities in one of the poorest pockets of Madhya Pradesh, India. Her work revolves around process of co-creation along with women collectives to evolve their self-identity, where women recognise, acknowledge, and assert their role as an economic actor with an enhanced sense of citizenship to claim what is due to their own selves and their communities from state and society.
Archana holds a Bachelor and Master degrees in Agriculture.
---

Archana Vaidya
💼 Natural Resource Management and Environment Law Consultant
Archana is a natural resource management (NRM) and environment law consultant based out of New Delhi, with over 15 years' experience. She has an LLM in Public International Law, and is a biological science and law graduate.
She was one of the founding members of IELO, an environment law firm, working exclusively in the field of NRM and environment law. She has rendered legal opinions and conducted legal policy research for multilateral agencies like WB, ADB. IUCN, WWF, UNDP. She has also worked with various state and central governments in India.
She was selected for US State Department's prestigious International Visitors Leadership Programme in 2014 on managing cross-border water resources.
---

Jitin Talwar
💼 Tech-Entrepreneur, Innovator, and Patent Attorney
Jitin is a globally recognised serial Tech-Entrepreneur, Innovator, and Patent Attorney. He is a founder of three companies. His company XLPAT is creating pioneering opportunities in applying AI/ML and NLP to legal-tech, innovation, and intellectual property and thus driving fundamental change in technology creation/commercialisation.
His other company, TT Consultants, employs over 200 professionals in five countries and has operations across the globe.
He also advises several organisations and governments on Intellectual Property strategies, innovation creation, management, and commercialisation.
---

Kanta Singh
💼 Country Programme Manager, UNWomen India
Kanta has over 25 years of experience in the management of pro-poor, pro-women development programmes. Throughout her career she has advocated and lobbied to influence policies, programmes, and budgets in favour of women and girls.
Kanta has previously been associated with WomenPowerConnect (WPC), International Foundation for Electoral Systems (IFES), Women in Sustainable Enterprises (WISE), and Gender Training Institute.
Kanta's last assignment was with UNDP where she spent 9 years. Currently, Kanta is the Country Programme Manager for UNWomen India where she works on education, employment, and entrepreneurship opportunities for women. She is an Aspire as well as Landesa Fellow.
---

Luthfulla Khan Atheeq
💼 Principal Secretary, Rural Development and Panchayat Raj
Luthfulla is a senior civil servant with 28 years of experience in governance, development policy, international development finance, and programme implementation. He has worked as the Chief Executive Officer of one District Panchayat (local self-government) and Deputy Commissioner and District Magistrate of two districts during 1998-2003.
He later joined the Prime Minister's Office in New Delhi as Director and went on to become Joint Secretary to the Prime Minister of India. He was then appointed as Senior Adviser to the Executive Director of the World Bank in Washington DC. Luthfulla is now working as Principal Secretary, Rural Development & Panchayat Raj Department.
Luthfulla has completed a MSc. in Agricultural Economics and holds an MA in Public Administration from Maxwell School of Citizenship and Public Affairs, Syracuse University. He also speaks five languages.
---
Naveen Jha
💼 CEO, Deshpande Foundation
Naveen Jha has twenty years of experience in the development sector. He began working in Rajasthan with PRADAN and thereafter, he took over as CEO of a global philanthropic institution called Deshpande Foundation.
As an Ecosystem Catalyst, Naveen drives multilateral collaborations with corporates, government, foundations, and academic institutions. He has continued to provide strategic guidance, to several organisations, start-ups and foundations.
As a Ford Foundation Fellow Naveen has received his Masters at Heller School of Public Policy at Brandies University.
---
Pavithra Y Sundareshan
💼 Founder and Managing Director, Vindhya e-Infomedia Private Limited
Pavithra is the Founder and Managing Director of Vindhya e-Infomedia – an Impact Sourcing BPO since 2006, sets the strategic direction for the company and its portfolio of services while nurturing a strong leadership team to drive her vision of employing and empowering persons with disabilities (PWD), women, and people from rural and disadvantaged sections of society.
She is also a Founder Trustee at India Inclusion Foundation which focuses on the development of PWDs and inclusion in the country.
Pavithra is a commerce graduate from Bangalore University; Executive General Management Program at IIM- Bangalore.
---
Rahul Nainwal
💼 Co-Founder and Director, iVolunteer
Rahul is an Entrepreneur and Design Thinker.
He co-founded iVolunteer, India Fellow Social Leadership program, and social enterprise incubator UnLtd Delhi. He also started CashRelief.org – India's first pilot on unconditional wealth transfer. Rahul is the founding participant at THNK, the Amsterdam School of Creative Leadership.
Rahul completed his Engineering from NIT Rourkela and MBA from IRMA, Anand. He completed his Executive Education at Harvard Business School.
---
Dr Ram Krapal
💼 Founding Director, Tech Leaders Fellowship and Global Engagement
Ram K Sharma is a higher education professional and a Fulbright Scholar. He is working as the Founding Director – Tech Leaders Fellowship and Global Engagement at the upcoming Plaksha University, and as a higher education subject matter expert with KPMG working on online learning and the internationalisation of HE.
Ram has contributed to national policies and processes on higher education during the drafting/consultation stages such as National New Education Policy 2016; Choice Based Credit System (CBCS); and Study-in-India program by MHRD and EdCIL.
He holds a Ph.D. in Experimental Physics from UGC-DAE Consortium for Scientific Research and MLS University India, and an MS in Physics with university merit.
---
Ritu Sain
💼 Indian Administration Service Officer, Director, Ministry of Housing and Urban Affairs, Government of India.
She has held leadership positions throughout her professional career spanning 15 years at various levels of administration including being District Magistrate in two Districts of Chhattisgarh state. She was the first woman District Magistrate in Surguja district.
She ideated and implemented innovative source-segregation based municipal solid waste management projects which led Ambikapur to become the second cleanest city in India.
She is recipient of many prestigious awards including the Prime Minister's Award for Excellence in Public Administration for her work on sanitation.
---
Shabd Mishra
💼 CEO, Renaissance eServices Ltd. (UK) and Renaissance eServices Pvt. Ltd.
Shabd Saran Mishra is a first generation entrepreneur who has bootstrapped his business over the last 14+ years focussing on the online education sector. He is an Instrumentation Engineer from University of Mumbai and a MBM from DEI University, Agra; currently responsible for new businesses, strategic partnership, and finance at Renaissance eServices.
He is also a Member/Trustee of an environmental NGO – SPHEEHA, an academic advisor to Ranglok Sanskritik Sansthan which works on reviving the traditional theatre and dance forms of India. He has been pursuing Quantum Computing and promoted workshops relating to Child Abuse and Workplace Harassment.
---
Swapnil Joshi
💼 Regional Manager, Infrastructure, Green Initiatives, and Sustainability, Infosys
Swapnil Joshi has a distinguished professional career of over 16 years with a variety of roles working with multinational companies, first at Johnson Controls Inc. (JCI) and at present with Infosys.
He has spearheaded business strategy and operational excellence initiatives globally. Swapnil's led a worldwide network of the engineers to design control systems for the new Indian Research Station 'Bharati' in Antarctica.
Swapnil drives the adoption of 'green by design' principles and practices to create high performance sustainable infrastructures.
An alumni of the University of Pune, Swapnil has a master's degree in mechanical engineering and a post graduate diploma in business management.
Visit the Gurukul programme page
Chevening India Cyber Security Fellowship
---

Kiran Sivakumar
💼 Indian Police Service Officer, Uttar Pradesh Cadre
Kiran Sivakumar is an Indian Police Service Officer of the 2008 batch borne in Uttar Pradesh Cadre. Kiran did his post-graduate in Electrical Engineering from Indian Institute of Technology, Madras in 2006.
He joined the Central Bureau of Investigation, New Delhi in June 2016 as Superintendent of Police in the Anticorruption Head Quarter Unit. He now leads the investigation of complex cases of anti-corruption and financial frauds having national ramifications.
He takes keen interest in the use of big data in governance, network security, mobile security, research on future crimes, proliferation of crypto currencies, and predictive policing.
---
Lahar Appaiah
💼 Legal Counsel, IBM India
Lahar Appaiah is a corporate lawyer with over 15 years of experience in the technology industry. Lahar is currently Legal Counsel with IBM India in Bangalore. At IBM, Lahar advises on various aspects of corporate law, including data privacy, cyber security, labour and employment, mergers and acquisitions, and litigation. He also frequently works with IBM's Government and Regulatory Affairs teams to provide the industry perspective on any proposed legislative interventions in areas as diverse as privacy and cyber policy, and labour and employment laws.
Lahar is keenly interested in the intersection of law and technology, and their influence on society. He is a frequent speaker at several legal conferences and round tables, particularly in privacy and employment.  As a part of IBM's Corporate Service Corps programme, Lahar has also advised organisations (including think tanks working with municipalities) in South America on data-driven decision making.
---
Dr Muktesh Chander
💼 Director General of Police, Government of Goa
Dr. Muktesh Chander is currently heading Goa Police as Director General. He joined the Indian Police Service in 1988. He has served as Centre Director of the Cyber Division and National Critical Information Infrastructure Protection Centre in the National Technical Research Organization under the Prime Ministers' Office. He has also served as a United Nations Police Observer in Bosnia and Herzegovina in Europe for one year. He has occupied several positions in police departments including Traffic Police Chief of India's capital city Delhi.
He has written a number of articles on cyber related topics, which have been published in various prestigious journals and newspapers and is a resource person for several premier training institutes in India.
---
Nirmal John
💼 Editor – Emerging technologies and Cybersecurity, ET Prime
Nirmal John is Editor – Emerging technologies and Cybersecurity at ET Prime, a premium subscription based platform from The Economic Times, where he writes about new technologies and the upheavals they are unleashing in our lives.
He is also the author of 'Breach – Remarkable Stories of Espionage and Data Theft and the Fight to Keep Secrets Safe', a book that seeks to democratise conversations around cybersecurity, that was published by Penguin Random House in January 2018.
---
Raman Jit Singh Chima
💼 Asia Pacific Policy Director and Senior International Counsel, Access Now
Raman Jit Singh Chima serves as the Asia Pacific Policy Director and Senior International Counsel at Access Now, working with the international non-profit organisation's team of global public policy staff in protecting an open internet and advancing the rights of users.
He was a founding volunteer with India's landmark SaveTheInternet.in campaign for net neutrality and co-founded the Internet Freedom Foundation where he currently chairs the board of trustees. He assisted the legal team involved in the Supreme Court of India's landmark Shreya Singhal v. Union of India judgment on internet free speech, and has been included in Forbes Magazine's 30-Under-30 list of leaders in India under the Law and Policy category.
---
Salil Mittal
💼 Cyber Security Executive, Reliance Jio Infocomm Limited
Salil is a cyber security executive with over 14 years of proven leadership experience and has expertise in technology consulting, strategy, system design, and operations.
Currently, Salil leads cybersecurity assurance for Reliance Jio Infocomm Limited in India, which is one of the largest technology start-ups with over 250 million subscribers in India.
Salil is a telecommunication engineer who started his career in cyber security when this subject was still maturing globally and was at a nascent stage in India.
Visit the India Cyber Security programme page
Chevening OCIS Fellowship and OCIS Abdullah Gül Fellowship
---

Umut Ilkay Kavlak
💼 Sector Manager and International Relations Officer at the EU Delegation to Turkey
Since 2003, Umut Ilkay Kavlak has worked as a sector manager and international relations officer at the EU Delegation to Turkey where she managed institutional building projects in various acquis chapters and contributed to stakeholder and policy dialogue, parliamentary talks on draft laws, discussions in various committees between the EU, Turkey, and third countries. Her areas of responsibility covered intellectual property, consumer protection, company law, information society, and telecommunications. Her articles and case law translations were published and cited in several legal journals.
Her OCIS research subject is, 'Codification of Women and Children Rights from Late Ottoman Period to the Early Turkish Republic with Reference to the 1917 Ottoman Family Law Decree'.
Chevening Research, Science, and Innovation Leadership Fellowship (CRISP)
---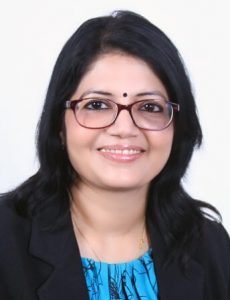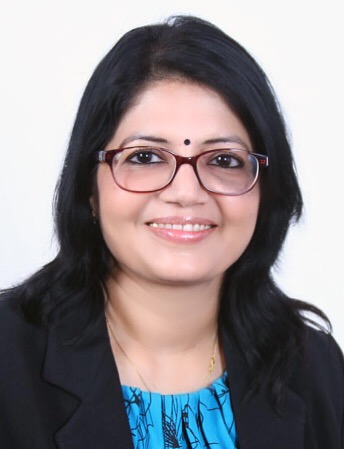 Manisha Acharya
💼 CEO, Indigram Labs Foundation
Dr Manisha Acharya is an innovation management professional, with a combined experience of about 16 years in innovation, incubation, start-up mentoring, corporates, and life sciences research. She has previously been nominated by the government of India as a member of a delegation to visit, study, and network with the start-up eco-system at Silicon Valley in 2018.
---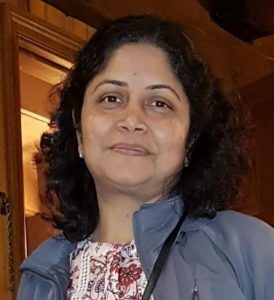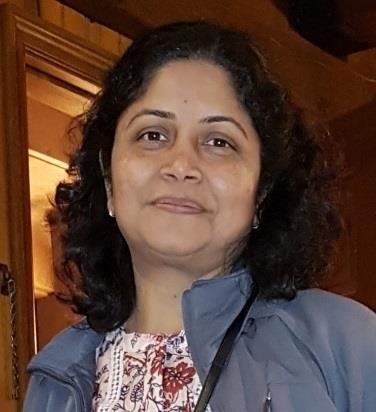 Rupal Desai
💼 Deputy General Manager, L&T-Sargent & Lundy Limited
Rupal is working with L&T-Sargent & Lundy Ltd, a leading engineering and consultancy company offering solutions for the power sector. An electrical engineer from L.D. College of Engineering, Gujarat University, she has over 20 years of experience with the majority in the power sector. She is an IEEE member, and has co-authored a paper on emerging trends in power plants with digital solutions.
---
Dr. Kasturi Das
💼 Professor and Faculty-in-Charge of 'I'M The Change', IMT Ghaziabad
Dr. Kasturi Das is an economist, policy advisor, and educator. At IMT Ghaziabad, a leading business school, she is a professor of economics and founding head of the 'I'M The Change' initiative on sustainability & social responsibility, which strives to produce business leaders and entrepreneurs capable of balancing profit with purpose. Kasturi also holds advisory positions in the World Economic Forum's E15 Expert Group on trade and climate change; and the Government of India's High-level Advisory Committee on trade & environment.
---
Arnab Kumar
💼 Founding Manager, Frontier Technologies, NITI Aayog, Government of India
Arnab leads Frontier Technologies (Artificial Intelligence, Digital Economy, and FinTech) initiatives for NITI Aayog, the Government of India's premier strategy and policy institution, chaired by the Indian Prime Minister. Arnab is a key contributor to the formulation of India's National Strategy for Artificial Intelligence and is also leading several projects in AI and Blockchain, with special focus on healthcare and supply chain solutions.
---
Dr. Suphiya Khan
💼 Associate Professor and Founder of D-Flo Aqua Remedies
Suphiya is Associate Professor and Founder of D-Flo Aqua Remedies & Company, India. She has been the part of world's largest residential women's university, Banasthali Vidyapith (NAAC A, QS 4 star, MHRD A). She is a scientist/professor by passion and a bio-entrepreneur by choice to nurture women scientists to become entrepreneurs. She has fourteen years of teaching and research experience. Her background mainly relates to water research with special focus on fluoride remediation using a nano-biotechnology approach.
She is the winner of the prestigious BIRAC-TIE WInER 2019 award.
---
Vishal Pandya
💼 Co-Founder, REConnect Energy
Vishal is co-founder of REConnect Energy – India's largest cleantech energy services start-up. Vishal has around 12 years of experience in energy markets with expertise in renewable energy policies, predictive analytics, restructured power markets, and energy trading. His current role at REConnect Energy involves strategic business development, utility scale projects management, team building, growth hacking, and everything else required to keep his start-up growing!
---
Sashane Perera
💼 Project Manager, MAS Holdings (Pvt) Ltd
Sashane is currently a part of the core team that heads Linea NXT, a collaboration between MAS Holdings Pvt and Nike Nike Inc. As a project manager/innovator he drives the product innovation process with a big picture, long term view, while simultaneously challenging the standard for critical issues and details that are key to successfully delivering innovative performance products and platforms.
---
Dr Sudip Roy
💼 Associate Vice President – Research and Development at Invictus Oncology Pvt. Ltd.
Sudip is currently working as Associate Vice President of research and development at Invictus Oncology Pvt. Ltd. which is a subsidiary of Akamara Therapeutics Inc., USA. His team at Invictus is working on designing new oncology drugs and drug delivery systems starting from in silico, to in vitro, to in vivo, and finally taking to human trials. He is a technologist with 18+ years of experience in scientific computing in academia (National Chemical Laboratory, Pune) as a PI, in the oil and gas industry (Shell Technology Centre, Bangalore) as a senior researcher, and in drug development as a leader of research and development.
---
Gadhadar Reddy
💼 CEO – NoPo Nanotechnologies
Gadhadar is the CEO of NoPo Nanotechnologies. He has a master's degree in nanotechnology, a bachelors in electronics engineering, and an honours diploma in space sciences. He founded NoPo in pursuit of a childhood dream of visiting other planets. He successfully developed the NoPo HiPCO process along with Dr. Robert Kelley Bradley to produce single walled carbon nanotubes continuously. The material has showcased promise as a super black coating for spacecrafts, as a molecular water filter membrane, an additive to create super silk, and as a strength enhancing additive for carbon fiber composites. NoPo has won several awards including the India Innovates Growth Programme 2.0, Elevate 100, and EO CARES.
---
Shameer Rasooldeen
💼 General Manager, AF Jones Exporters Ceylon (Private) Ltd.
During the last 2 years as the head of the tea operation, Shameer has steered AF Jones Exporters Ceylon (Private) Ltd, a subsidiary of the Capital Maharaja Organisation in Sri Lanka to a topline growth of 167% through an innovative and scientific business approach. He is also currently the host of 'Face the Nation', a weekly current affairs show that covers issues of social and political relevance in Sri Lanka. Prior to this, Shameer was a journalist with News1st for 13 years, becoming the youngest director of English news at the largest private media organisation in Sri Lanka.
He was adjudged Sri Lanka's Outstanding Young Personality of the Year in 2014 and was an Asia21 young leader in 2016.
---
Karon Shaiva
💼 Chief Impact Officer, Idobro Impact Solutions and Managing Trustee, RISE Infinity Foundation
Karon Shaiva is a social entrepreneur, mentor, writer, speaker, and trainer. Karon firmly believes in the power of citizenship, entrepreneurship, and partnership to address some of the world's most pressing issues. A self-professed academician at heart, she has designed multiple theories and models based on the RISE shared values – Responsible, Inclusive, Sustainable, and Ecofriendly, to drive positive action by individuals and institutions.
Karon has over 20 years of experience in Asia and the USA in technology, education, finance, gemology, and development sectors.
---
Dr. Ranjay K. Singh
💼 Principal Scientist (Agricultural Extension), ICAR-CSSRI
Ranjay is a scientist of human-environment interaction by profession, and networker of grassroots and formal knowledge by passion. He has established his research and knowledge networks on environmental vulnerability and adaptation strategies for policy insights with several agencies and organisations worldwide.
His specific interests include understanding the dynamics of social-ecological vulnerability and planned autonomous adaptation strategies for sustainable livelihoods of knowledge rich but economically marginal farming communities of India. He has published over 85 research articles, 3 books, and dozens of other publications relating to human-environmental interactions, and sustainability of social-ecological systems.
Visit the CRISP programme page
Chevening South Asia Journalism Programme (SAJP) Fellowship
---

Aroosa Shaukat
💼 Producer, Indus News
Aroosa Shaukat is a journalist working with Indus News, an English language international news channel based in Lahore, Pakistan. She has been working with the channel since last year as a producer and is attached to the news show 'Scope', where she is responsible for the content.
As part of this fellowship, she hopes to develop a broader understanding of issues that challenge modern day governance, engage with other professionals from the region and beyond, and be able to exchange professional practices which would enable her to pursue her career further in an ever dynamic media world.
---
Atikh Rashid
💼 Senior Correspondent, The Indian Express
Atikh works as a Senior Correspondent with The Indian Express, an English language daily in India known for its investigative reporting. He is based in Pune and has been reporting for the daily for the last seven years.
Over the years he has reported on various subjects from agriculture to higher education and from public transport to Marathi cinema as per the need of the newspaper, as well as his own penchant for newer experiences. He is especially inclined towards using Right to Information Act as a tool to probe government functioning and to churn out exclusives.
---
Farooq Baloch
💼 Senior Reporter, Samaa TV Digital
Farooq Baloch is a mid-career journalist with over 10 years of experience, currently working as Senior Reporter. His work was recently shortlisted (runner-up) for Pakistan Data Journalism Awards (2019).
One of Baloch's major milestones was Profit, a fortnightly business magazine he helped launch in 2016 as Editor Reporting. He built a team for the magazine, trained them, and spearheaded its reporting, making the magazine Pakistan's most prestigious business publication in no time.
---
Huda Ikram
💼 Multimedia Broadcast Journalist, BBC
Huda Ikram works with BBC Pakistan as a Multimedia Broadcast Journalist. She has recently joined the organisation and has been associated with them for the last four months. Before joining the BBC, she was a Political Reporter for almost six years at Geo TV, the most prestigious and highly watched news channel in Pakistan. She has worked on the issues of politics, governance, and development. She has always believed in getting first-hand information and that is her driving force.
---
Maitri Porecha
💼 Principal Correspondent, The Hindu BusinessLine
Maitri Porecha is a Principal Correspondent at The Hindu BusinessLine, a national daily newspaper in India. She has been with The Hindu BusinessLine for almost a year and writes on health, environment, women and children's issues, tribal affairs, and so on.
In the past, she took a six-month sabbatical between two journalism stints to live in a tribal area of Western India. She worked on issues related to building infrastructure in areas that lacked motorable roads, strengthening local governance, and the raising of awareness amongst tribals, especially in the sphere of women's and children's health.
---
Mathan Paramanantham
💼 Editor at Tamil Mirror
AP Mathan is the Editor of the Tamil Mirror daily newspaper. He has nineteen years' experience in the field of journalism, both print and electronic, and has edited a number of other magazines and newspapers in leading media companies such as Wijeya Newspapers Ltd. and Express Newspapers (Ceylon) Ltd.
He is a prolific writer and has authored many articles and editorials, as well as a published book. He is also an excellent communicator, being a lead trainer at numerous workshops.
---
Mousrur Shakil
💼 Senior Staff Correspondent, Impress Telefilm Ltd Channel I
Mousrur has been a Senior Staff Correspondent for the last six years at Impress Telefilm Ltd Channel I, one of Bangladesh's premium television channels. He does special reports for the channel and also, as a mentor, oversees many reports prepared by his junior reporters. He also hosts a talk show involving policy discussions with industry leaders. His areas of expertise are the apparel sector and migrant workers.
His report on an organised scam by a large corporate group revealed a unique yet illegal way of money laundering that led the government agency to reevaluate their procedure of investigating financial crime.
---
Raisa Wickrematunge
💼 Editor; Groundviews, Centre for Policy Alternatives
Raisa Wickrematunge is the Editor at Groundviews, a civic media initiative that uses a range of genres and media to highlight alternative perspectives on governance, technology, human rights, ethics, peace-building, gender, and other issues. As Editor, Raisa curates both the site and its social media presence.
She has also represented Groundviews at international events, including the New York Times Democracy Forum and the CPI Global Workshop on technology and advocacy. Raisa is also an alumna of the US International Visitors Leadership Programme.
---
Rauf Yousafzai
💼 Freelance Journalist; Arab News, Newsline, and The Friday Times
Rauf Yousafzai is a freelance journalist who contributes to Arab News, Newsline, and The Friday Times. For the last five years he has written for various media outlets on militancy, transgender issues, and post-war trauma. He is based in Khyber Pakhtunkhwa, a region of Pakistan that borders with Afghanistan.
His assignments on Talibanisation and governance have taken him to different parts of Pakistan and especially to former Federally Administered Tribal Areas (FATA).
Rauf hopes that the Chevening Fellowship will help him delve deeper into the issues he tracks, improve his analytical skills, and add a global perspective to his writings.
---
Ruby Dhingra
💼 Anchor and Supervising Producer, New Delhi Television (NDTV)
Ruby works with New Delhi Television (NDTV), India's leading national news network, as a Supervising Producer and Anchor. Her decade-long career encompasses ground-breaking reportage from conflict zones, as well as reporting on terror incidents, election campaign stories, and gender issues.
Ruby is an Emmy-nominated producer and has handled both local and international assignments for the network, including coverage of the Arab Spring in 2011, the US Presidential elections in 2016, and ground reportage on the Kashmir issue since 2009.
---
Samrat Choudhury
💼 Independent Journalist and Author
Samrat is an author and journalist from Shillong. A former editor of several mainstream broadsheet English newspapers in New Delhi, Mumbai, and Bengaluru, he is currently writing a book on the Brahmaputra River which flows through Northeast India. The topics which interest him include the politics, history, and culture of this complex and diverse border region of India, and of the country as a whole.
Samrat's first book, a novel titled, 'The Urban Jungle', was published by Penguin Books in 2011, and nominated for the Man Asian Literary Prize.
He co-edited 'Insider Outsider', a volume of writings on issues related to migration and ethnic conflict in Northeast India by writers from the region, which was published in January 2019.
---
Sana Gulzar
💼 Freelance Multimedia Journalist
Sana Gulzar is a freelance Multimedia Journalist based in Islamabad, Pakistan. Until recently she was working as Planning and Multimedia Producer at the BBC Urdu Service in Pakistan, where she remained for almost seven years. During her time there, she was part of the launch team and also the Pakistan Producer for the BBC Urdu's first-ever news & current affairs television programme, Sairbeen.
Currently, she is a member of the visiting faculty at Iqra University, Islamabad teaching broadcast and multimedia journalism at the graduate level.
---
Sania Chuhdary
💼 Reporter, ARY News
Sania Chuhdary is a Reporter at ARY News, one of the leading news channels in Pakistan. She covers politics, security, and public issues for both TV and digital mediums.
Sania has been working with mainstream Pakistani media for the last nine years. During this period, she has covered almost all the major terrorist activities that have occurred in Lahore. She has reported the stories of survivors and victims of terrorist attacks, suicide bombings, and hostage sieges carried out by militants. She has also focused on political unrest, accountability of politicians, including the former Prime Minister's trial after the Panama scandal, general elections, and political transitions in the country.
---
Saqib Tanveer
💼 Digital Producer, Independent Urdu
Muhammad Saqib Tanveer is working as a producer with Independent Urdu, the Urdu service of The Independent UK. He has recently joined Indy Urdu after spending a long time with several national broadcast stations of Pakistan including Geo TV and Samaa TV.
Some of his prominent work includes reporting on the 2016 US Presidential elections, the 2018 General Elections in Pakistan, documentaries on the Army Public School attack in 2014, and the historical background of Pakistan Day. In 2016, realising the effects of fake news, Saqib launched his own portal, FactNama, which aims to separate facts from fiction. FactNama, a not-for-profit organisation, is the first ever dedicated portal in Pakistan that has delved into countering misinformation.
---
Shabbir Ahmed
💼 Deputy News Editor/Bureau Chief, Times Now
Shabbir Ahmed works with Times Now, India's leading English news channel, as Deputy News Editor. He reports from the Southern state of Tamil Nadu and heads the news station for the channel. During his 15 years as a journalist, he has covered a wide variety of topics, primarily focusing on governance, politics, crime, and socio-cultural issues.
He has uncovered several scams of the ruling government in Tamil Nadu and has also exposed wrongdoings of many high profile political leaders from the state. Apart from covering the national and state assembly elections extensively, Shabbir has also widely reported on the Sri Lankan Tamils issue.
---
Sonia Bhaskar
💼 Head of TV and Web Synergy, New Delhi Television (NDTV)
Sonia Bhaskar works with New Delhi Television (NDTV), India's first and most prominent private broadcaster, as Head of TV and Web Synergy for the Group. She has been with NDTV for more than 19 years and has held different positions over the years.
After 15 years of working in the broadcast medium, Sonia recently moved to join NDTV's digital team. In her current position, she develops and executes digital and social media content and promotion strategies for television shows, events, and brand solution concepts for sponsors, for all channels of NDTV. She also handles content generation for many social campaigns that NDTV is associated with on health, sanitation, and environment.
---
Uttaran Das Gupta
💼 Deputy News Editor, Business Standard
Uttaran Das Gupta works with Business Standard, India's leading financial daily, as a Deputy News Editor. He has been with BS for four years and writes on politics, cinema, and literature.
His book of poems, Visceral Metropolis, was published in 2017 and his novel, Ritual, is forthcoming this year.
He hopes that the Chevening Fellowship will help him complete a story on Bangladeshi bloggers in exile that he began in Berlin last year, and also gain perspective into how editorial teams in the UK work.
Chevening Western Balkans Cyber Security Fellowship
---

Denisa Kurtagic
💼 Inspector, National Security Authority of Montenegro
Denisa is a law graduate with a speciality in criminal law from the University of Montenegro. Her first assignment was at the National Security Authority (NSA) working in international cooperation. For four years, she was appointed as a Security Officer at Permanent Representation of Montenegro to NATO. She currently works as an inspector at the NSA.
---

Milan Sekuloski
💼 Senior Adviser, DCAF-Geneva Center for Security Sector Governance
Milan has over 15 years' experience in project management, research, and advisory on issues related to security sector governance in the Western Balkans region, with a focus on cybersecurity, strategic management, and capacity building. He has worked in the military, parliament, OSCE, and now works for DCAF.
---

Nadia Cankja
💼 Head of Information, Communication, and Cybernetic Sector, Ministry of Defence
Nadia Cankja specialised in computer engineering. Throughout her career, she has worked in several positions such as an intercommunication specialist, program and application specialist, software/hardware specialist, and recently she has been promoted as head of information, communication, and cybernetic sector.
---

Predrag Puharic
💼 CISO, Faculty for Criminal Justice, Criminology, and Security Studies, University of Sarajevo
Predrag studied criminal investigations and combines that with almost twenty years in IT with a focus on infosec and cyber security. He is an experienced educator in those fields, and he enjoys working with and educating children about online safety.
He is passionate about cloud technologies, and is an F1 and Ferrari fan.
---

Violeta Chagorovikj
💼 Chief IT System Specialist, Ministry of interior – North Macedonia
Violeta studied at the Faculty of Electrical Engineering and IT Technologies. After graduating, she started her job at the Ministry of Interior as an IT engineer, working as IT support for Interpol and Europol national units, and also in the area of information security, IAM, log, and SIEM management.
In her spare time, she designs and makes jewellery.
Visit the Western Balkans Cyber Security programme page