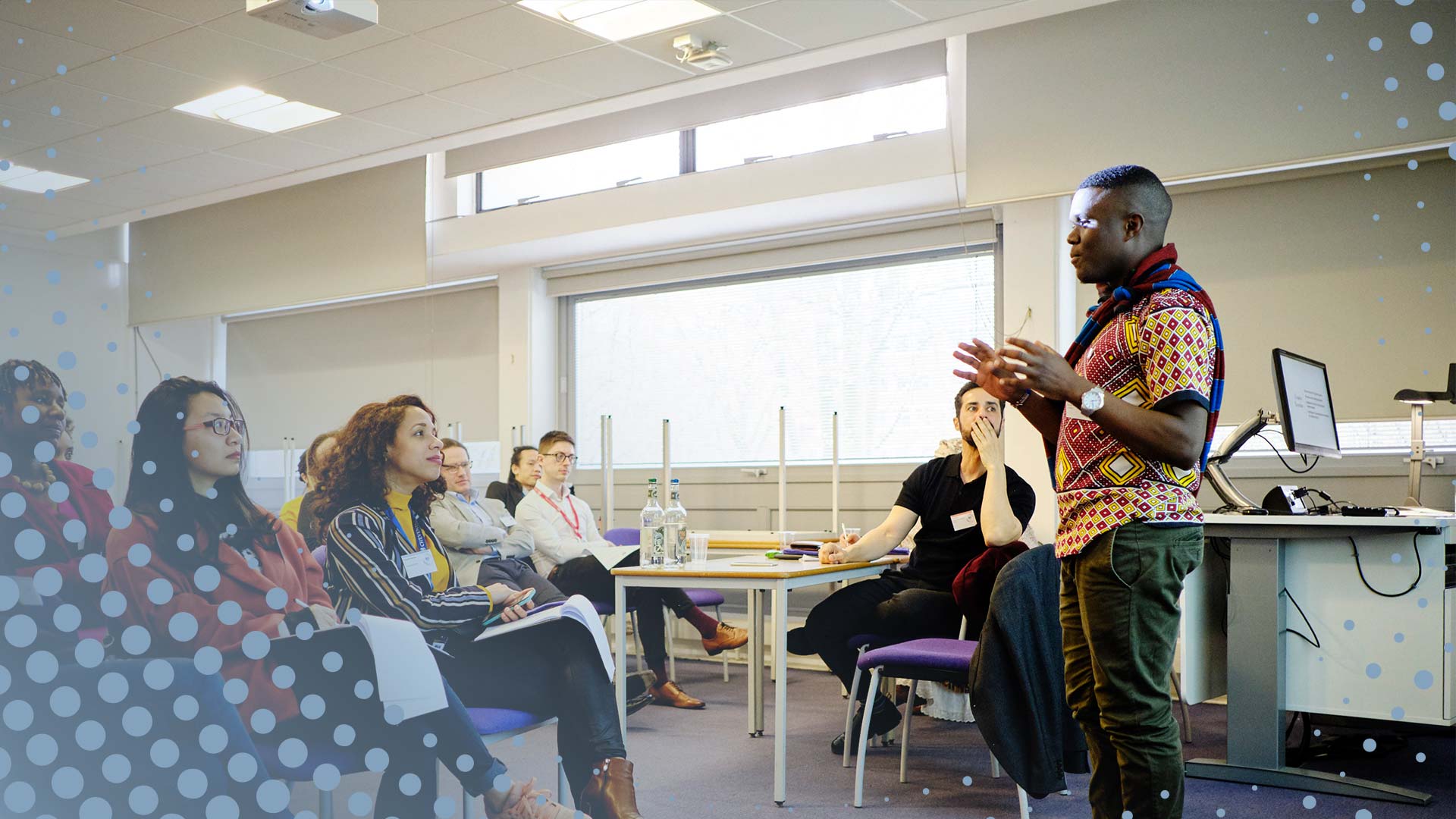 Courses
You will need to select three different master's courses. These can be three different courses at the same institution or three similar courses at up to three different universities.
Choose your three courses carefully. You will not be able to change your course choices after submitting your application unless you are granted permission to do so at the interview stage. You will need to apply separately to your selected courses directly via the university. Please apply as soon as possible to ensure you get a place. To be awarded a scholarship, you must get an unconditional offer for one of your course choices by 15 July 2021.
We recommend selecting three similar courses at three different universities to increase the likelihood that you will gain entry into one of them.
Please note that the course titles do not have to match exactly, but all three courses should be similar in content. You should select courses that reflect your current or future career goals.

Eligible courses
In order to be eligible, the courses you choose must be full-time, and:
Start in the autumn term (usually September/October)
Taught master's (i.e. not research-focused MRes programmes)
Lead to a master's degree qualification
Based in the UK
Courses cannot be:
Part-time
Distance learning
Less than nine months in duration
More than 12 months in duration
PhD or DPhil
Taught with more than one month of study outside the UK
Use our course finder to browse eligible master's degrees at every university across the UK.
Please note:
MBA fee cap: There is a fee cap applied to MBA programmes that requires you to cover any additional cost over £18,000.
London-based campuses: If you wish to undertake a course offered at a London-based campus of a UK university that is based elsewhere in the country, you will only be permitted to do so if that exact course is unavailable at the university's main campus. If the same course is offered at both the main campus and the London campus of a university, you will be expected to attend the main university campus.
Accuracy of courses: The Secretariat endeavours to provide an accurate list of courses during the application process. However, as courses can change from one year to the next, you are responsible for checking that the courses you list in your application meet the criteria for Chevening funding. The Secretariat completes final checks on courses that all candidates have selected following the interview period, and any courses that do not meet the criteria will be deemed ineligible.
Missing courses: If you believe that a course is eligible but does not appear in the online application system, you must submit your missing course query no later than 12:00 GMT (noon) on Thursday, 31 October in order for it to be considered ahead of applications closing.
Oxford University Diplomatic Studies Programme: The postgraduate diploma in Diplomatic Studies at Oxford University is the only postgraduate diploma you can take up on a Chevening Scholarship. All other courses must be a taught master's degree.
Pre-sessional courses
You are not permitted to enrol on pre-sessional courses to fulfil your university's English language requirement or any other conditions of a university offer.
If you enrol in a pre-sessional course to remove a condition of your university offer, the Secretariat will learn of this via the university and your award will no longer be tenable for that course. Please note that this can happen at any stage of the process, meaning that there could be no time for you to switch to another one of your course choices, even where you hold an unconditional offer. This would then result in your Chevening Scholarship offer being withdrawn.
Some courses, typically in the fields of law, maths, and science, may include mandatory introductory elements that can be referred to by the university as 'pre-sessional' courses. If this applies to one of your chosen courses, please notify your Chevening programme officer – UK as soon as possible and they will advise on whether the course is permitted.
You should not enrol in optional pre-sessional courses prior to your official course start date, even if you are willing to pay for these courses yourself. A vital part of the Chevening journey is the pre-departure briefing given at the British embassy or high commission in your home country/territory, which you would miss if you were already in the UK.
Please note that the Secretariat's administrative processes cannot be sped up to enable you to come to the UK early (for example, the production of the final award letter cannot be expedited), and the Secretariat will not provide immigration advice for any period outside the official dates of your Chevening Scholarship.
Unconditional offers
The Secretariat will need to see evidence of an unconditional offer from one of your three course choices in order to finalise your Chevening Scholarship.
We can accept a conditional offer if the only outstanding condition is financial (i.e. the need to pay a deposit for the course). There can be no further caveats on the offer, including the need to send original documents (such as transcripts) to the university. You should ensure that you have met all of the university's requirements well in advance of Chevening's deadline so that you are in a position to send us evidence of your unconditional offer by this date.
You are not permitted to meet a university's English language requirement by enrolling in, signing up for, or paying a fee for a pre-sessional English course.
Applications for Chevening Scholarships are closed. Applications will reopen in 2021.