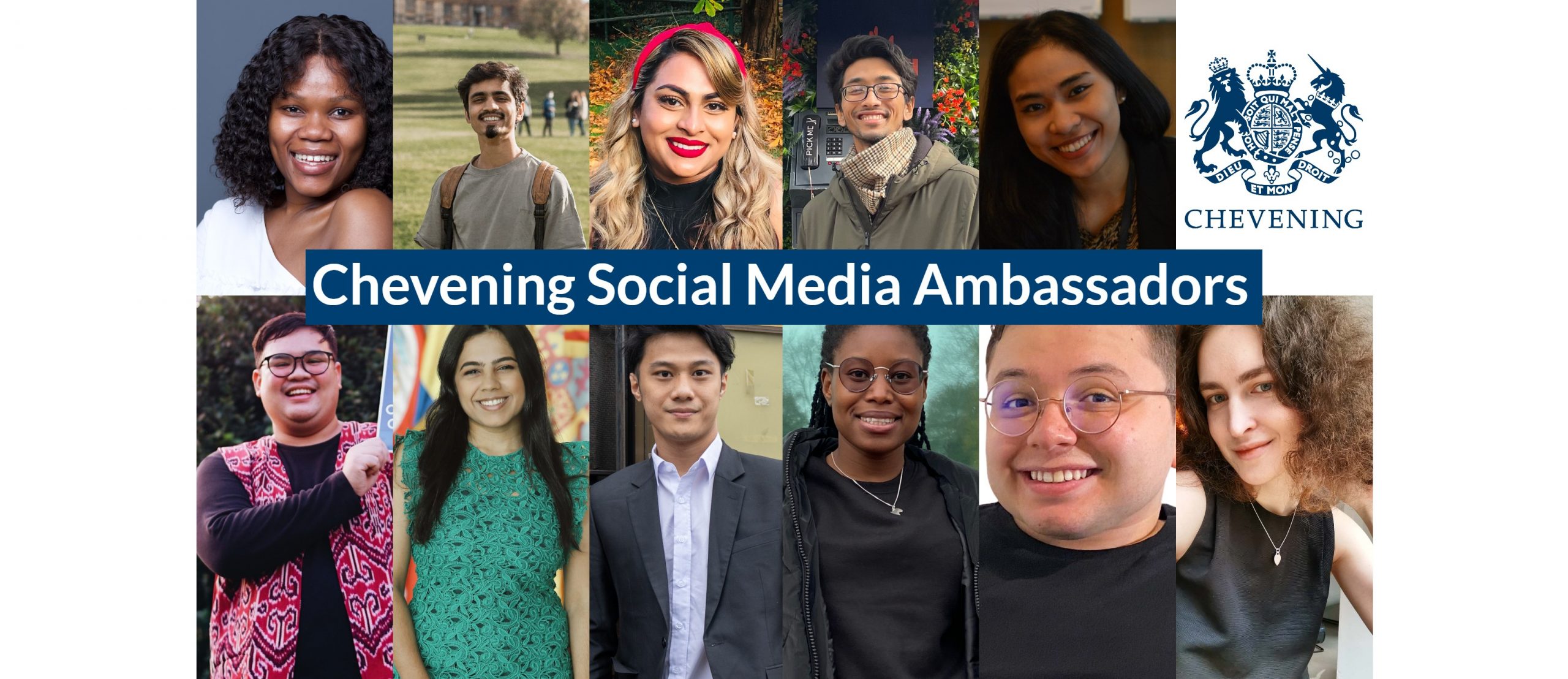 Social media ambassadors
Chevening Social Media Ambassadors (SMAs) showcase what it's like to be a Chevening Scholar by attending events and documenting their journey during their year in the UK.
SMAs show our community what life studying, living, and travelling in the UK is really like. SMAs attend and share content from social or academic Chevening events, and also from their day-to-day life as a scholar using social media, video, and blogs.
Eleven SMAs were selected for 2021/2022, and you can read more about them below.
Follow their lives through the #IamChevening hashtag on Instagram and Twitter.
---