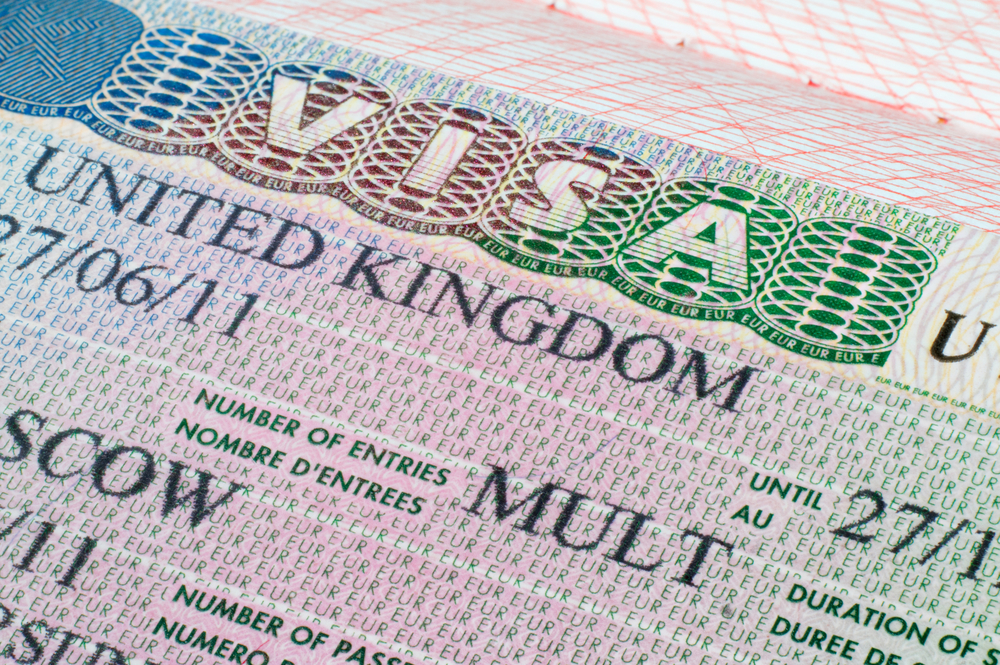 Working in the UK
The Chevening Secretariat's welfare and immigration team provides support to all Chevening Awardees.
Most scholars will have a Student visa, with the standard student work restriction. You do not need to apply for special immigration permission to work, but the hours and type of work you can do are restricted.
As a Chevening Scholar, the Foreign, Commonwealth and Development Office expects your priority to be your studies, but they do acknowledge that gaining some work experience in the UK can be beneficial for your career and overall experience. However, you must ensure that any work you do is authorised by your programme officer at the Secretariat, is permitted within the conditions of your visa and will not have a negative impact on your studies.
The Home Office is the UK government department which is responsible for immigration and treats working in breach of your conditions very seriously. Please check your Biometric Residence Permit when you first receive it to make sure that the working conditions have been recorded correctly. If you think there is an error with the working conditions on your visa then please contact an international student adviser at your university or Chevening's welfare and immigration team.
How many hours a week can I work as a student?
Most students with a Student visa are permitted to work in the UK but it depends what type of sponsor (university) you have. Scholars at publicly funded universities and private providers with a track record of compliance can work up to 20 hours per week during term time, and can work full time during official vacation periods and after their course has finished. Universities which have a track record of compliance can be found on the register of student sponsors.
You should not work more than the maximum number of hours in any one week in term-time, even if you sometimes work under the maximum number of hours a week in other weeks. The restriction applies to both paid and unpaid work unless it is an assessed part of your course.
If you have permission to work, you can work full-time during your official university holidays.
What is 'term-time'?
Term-time means any period when you are supposed to be doing academic work. For example, when you should be:
Attending classes and lectures
Preparing for exams
Doing coursework
Writing essays, a dissertation or thesis
For most students, term-time and vacation time are defined by their institution's calendar and the start and end dates of the course. For most one-year postgraduate courses, this is usually from September to September, with vacations at Christmas and Easter and with the dissertation period from summer until the end of the course. This dissertation period is term-time for postgraduates, although it is at the same time that undergraduates have their summer vacation between academic years. You should restrict your work to 20 hours a week during this time if your visa permits you to work.
What kind of work can I do?
During my studies
You can do most kinds of work, but you must not:
Be self-employed, this includes being a consultant or working freelance
Engage in business activity
Be employed as a professional sportsperson or sports coach
Be employed as an entertainer
Take a permanent full-time job
Be a doctor or dentist in training
Unpaid voluntary work
There is a difference between unpaid employment and voluntary work, and you should always check with the organisation which offers you voluntary work whether it might constitute unpaid employment. This is because time you spend doing unpaid employment counts towards the maximum number of hours of work you can do in a week.
Internships
An internship is a period of work experience which is not part of your course. Internships may be paid if you're considered an employee. You can read more about internships and employment rights here. If an internship is for less than 20 hours per week, you can do it anytime, including during term-time. If it is more than 20 hours per week, you can only do it during the vacation period or during the time in between your course end and visa expiry dates. Remember to contact your programme officer for permission.
Working with student immigration permission when studies have ended
If your course is 12 months or more, your visa permission should run for four months after the end of your course. You can work full-time for that period once your course has officially ended. Please note that you will not be in receipt of a monthly stipend from Chevening after your course ends so you should ensure that you have the personal funds or sufficient income for that period.
What are income tax and National Insurance contributions?
You will have to pay income tax if you earn more than a specified personal allowance in any tax year. You can find out more about HMRC personal allowances and income tax rates.
Employees and employers both pay National Insurance contributions, which help to fund contributory benefits, for example, the state pension and jobseeker's allowance. You can find out more about income tax and National Insurance and how it applies to you from:
There is also a further tax advice for international students here
What is a National Insurance number and how do I get one?
Your National Insurance number (NINo) is a unique personal number which is used to record your National Insurance contributions. You do not need to have a NINo before starting work, but you must obtain one when you get a job.
You can apply for a NINo online. You may be asked to attend an appointment at a local Jobcentre, and you'll be required to bring certain documents to your appointment such as:
Passport
Payslips or
A letter from your employer confirming that you will be working for them
You can find more information, and how to apply for a National Insurance number from HM Revenue & Customs.
My employer says I must prove I can work during my studies
If you have a Biometric Residence Permit (BRP) that does not prohibit work, you can take employment as described above without getting any further approval or permission. Your employer can check with the Home Office that you are allowed to work. Employers have a legal obligation to check that you are permitted to work in the UK, so you must be able to provide evidence of this, usually by showing them your passport and BRP. You can also ask your university to provide you with a student status letter confirming your course dates and official vacation dates.
What obligations does my employer have towards me?
UK employers have a number of legal duties towards their employees including:
Anti-discrimination measures
Health and safety requirements
The obligation to pay the minimum wage
The obligation to comply with laws relating to maximum working hours and breaks
The duty to pay National Insurance contributions and to provide wage slips
Read more about working, jobs and pensions on the government's website.