Not sure about taking time off work to undertake a Chevening Fellowship? 2022 Chevening Alumna Liljana Pecova shares how the ten-week Western Balkans Cyber Security Fellowship benefitted both her and her employer.
Chevening Alumna Liljana Pecova is a cybersecurity consultant working in Skopje, North Macedonia. We caught up with Liljana to find out what she thought of the Western Balkans Cyber Security Fellowship and what her advice would be for people who are considering applying.
What was your experience like during the Western Balkans Cyber Security Fellowship?
'It was a once-in-a-lifetime experience, and it can bring only benefits to your career. One of the highlights was meeting so many lecturers with whom I could discuss a variety of cybersecurity issues at a high level.
I also got the chance to visit many interesting conferences and important institutions that I never would have visited were it not for Chevening. We gained insight into the latest updates in the cybersecurity field and were granted access to invaluable academic resources and research studies.'
How did your employer react when you received the opportunity to attend a Chevening Fellowship?
'At the time, I was leading a team as an Executive Director of a Non-Governmental Organisation.
I wasn't sure how my employer would react, but when I told the Management Board that I had been offered the chance to attend a Chevening Fellowship, they were immediately excited at the opportunity.
We all worked together to agree how my absence could be managed smoothly, without interfering with my Chevening experience. I prepared a detailed working plan to cover my time away.
With a well-organised and well-orchestrated team, it is completely doable.'
What would be your top 3 pieces of advice to someone considering applying to a fellowship?
1. 'Don't hesitate to apply if you're not sure whether your professional or educational background means that you will 'fit in'. Focus on whether this fellowship will help you progress in your desired career path.
2. If possible, try to minimise your workload before your fellowship so that you can be fully committed to the learning process. It is an intense experience, and you will benefit most if you can immerse yourself completely.
3. If you're selected as a Chevening fellow, make sure you feel prepared to spend time away from your family, friends and community in your home country. It can be hard, but it is worth it.'
What is your favourite memory from your time as a fellow?
'My favourite memory from my time as a fellow is when I attended the Chevening Orientation Day in October, where Chevening students from around the world all gather in London.
My advice to any incoming fellows here in the autumn is to make sure that you don't miss it! It was an unforgettable experience, and an invaluable opportunity to meet inspiring people, appreciate the diversity of the programme, and celebrate the beauty of cultural differences. I felt proud to represent North Macedonia in this community of future leaders.'
How has your Chevening Fellowship benefitted you professionally?
'My fellowship experience was important to me on so many levels.
Professionally, it opened doors that otherwise would have stayed closed. Educationally, it expanded my knowledge and helped me to leverage my current skills. In terms of networking, it introduced me to a huge community of cybersecurity professionals, both regionally and nationally.
Receiving a Chevening Fellowship felt like recognition of my efforts in my career so far, and it was a huge personal achievement to become a member of such an amazing global community.
My organisation has also benefited greatly from this network, since it is now very valuable to the work I do.'
Where could a Chevening Fellowship take you?
Applications for the Western Balkans Cyber Security Fellowship are open until Tuesday 7 March.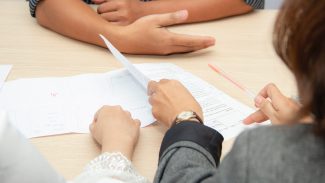 From showing authenticity to giving examples, here are 5 things Chevening interviewers are looking for.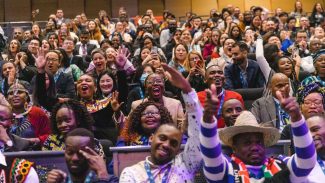 Chevening is much more than a year of fully funded study in the UK. Once you're a part of our prestigious community, you're part of a community for life. Find out more about the full range of benefits that come with being a Chevening Scholar.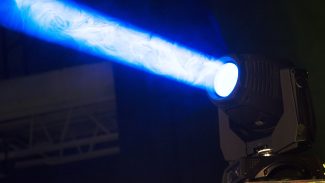 Wadi Ben-Hirki is a Chevening Alumna from the Class of 2021 and works across Nigeria to impact the lives of the marginalized and disadvantaged through humanitarianism and advocacy. Discover more about her work here.