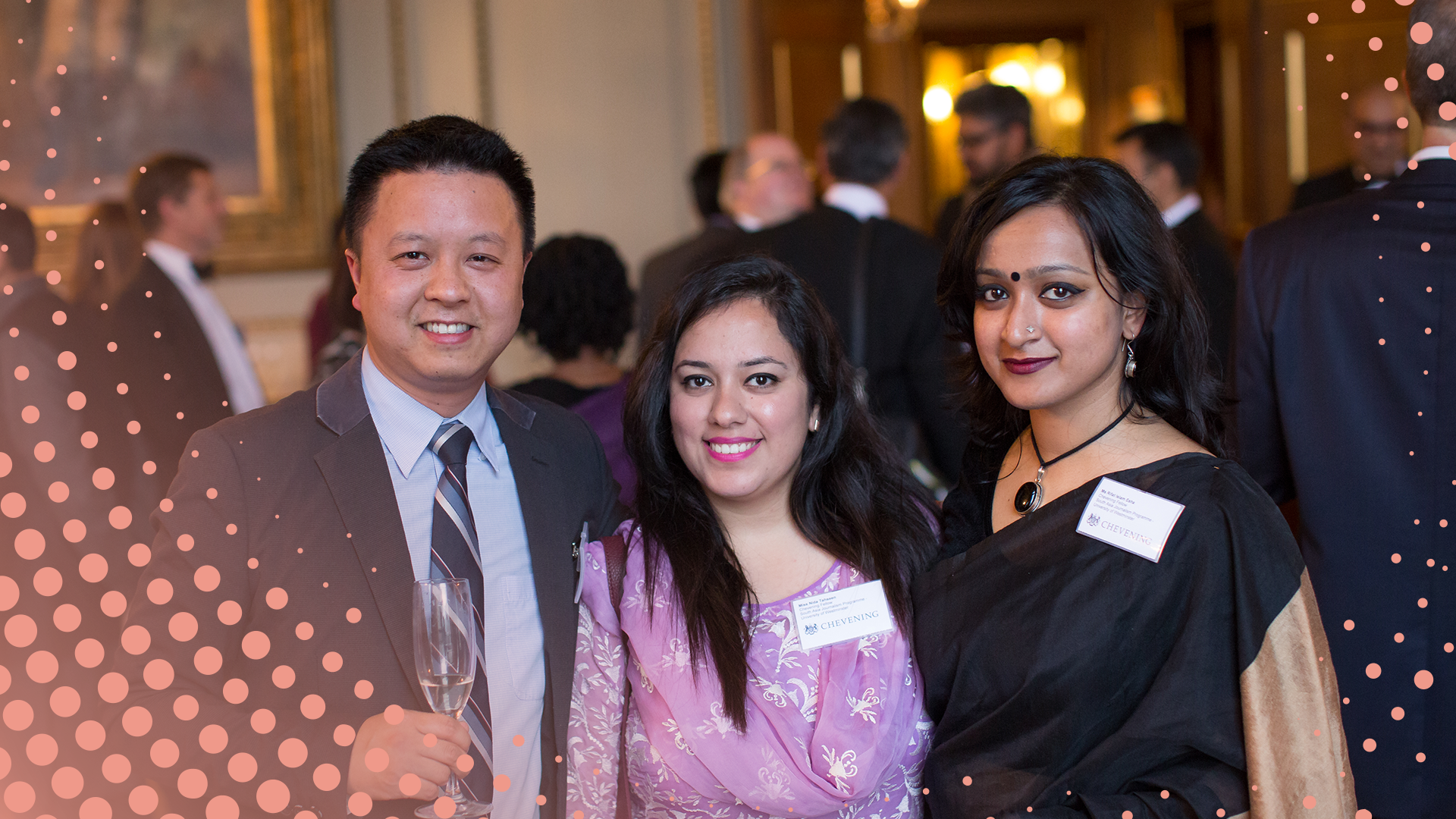 Chevening Clore Leadership Fellowship
Hosted by Clore Leadership
To find out when applications for the Chevening Clore Leadership Fellowship will open in 2023, follow @CheveningFCDO on social media and check this webpage for updates.
The Chevening Clore Leadership Fellowship is a partnership between the UK Foreign, Commonwealth and Development Office and Clore Leadership, offering mid-career professionals in the arts and culture sector an exceptional opportunity to undertake an individually tailored leadership programme in the UK. The Foreign, Commonwealth and Development Office funds up to five international fellows to become part of a cohort of approximately 20 fellows, from across the UK and internationally, on the Clore Leadership Fellowship Programme. The programme has been shaping exceptional cultural leaders for the last 16 years.
---
About fellowship
The Chevening Clore Leadership Fellowship is a tailored programme of leadership development which aims to enrich and transform cultural practice and engagement by developing leadership potential, acumen and skills.
The Chevening Clore Leadership Fellowship brings together some of the most creative and dynamic cultural leaders in the UK and internationally for an intense personal and professional learning experience unlike any other. Clore Leadership Fellowship will support you to be the leader you have the potential to be, through in-depth learning, tailored to your individual needs, aspirations and circumstances.
The fellowship runs in 2023, from September 2023 – March 2024 with a loose framework designed to boost the development of exceptional cultural leaders at a pivotal point in their career. It is adaptive and self-guided, so you'll need to be highly motivated and deeply curious.
The Chevening Clore Leadership Fellowship is a learnt not a taught programme, it is experiential, grounded in practice, and underpinned by contemporary leadership theories and approaches.
'I think since the programme enables a safe place for us and we are able to bring our frailties and vulnerabilities to the fore the bonds are more precious.
It has also been very rejuvenating for me to be away from work and concentrate for once on myself and my own growth which there is neither time nor resources for whilst in my own work space.'
– Arundhati Ghosh, India
---
Programme structure
As a part of Chevening Clore Leadership Fellowship, each international fellow will undertake an individually tailored programme based in the UK which will include:
· Two residential leadership courses in September 2023 and March 2024
· Three day-long non-residential skills-based workshops
· A two-day 'Urban Intensive ' team project
· A 360° leadership profile
· A four – six week secondment in a UK based cultural organisation, (normally in an organisation or field very different to your usual workplace or practice) where you'll be working on a 'live' project set by your host organisation
· Bespoke learning opportunities through conferences, courses and study visits and peer/sector networking.
· Focused support from a mentor or coach.
· Thought leadership exploration through a written provocation paper.
The Fellowship starts in September 2023, with fellows travelling from their home country to the UK to undertake the 1st fellowship residential in September 2023 and then will return to their home country in early October.
Fellows will then return to the UK in January 2024 to undertake the majority of the fellows' individual training and development programmes. This will includes workshops, individual secondments, mentoring, attendance at courses and conferences, and the 2nd Fellowship residential course in March, which completes the programme.
Applications are closed
Subscribe to the Alphagram for more information or view the application placement timeline below.
Subscribe
Benefits
A Chevening Clore Leadership Fellowship includes a training budget of up to £18,500 to cover:
Up to two return economy flights from your home country to the UK to undertake fellowship activities
Accommodation while in the UK
Living expenses while in the UK
A period of secondment for approximately 4-6 weeks at a cultural institution in the UK
Individually tailored fellowship learning plan which may include participation in courses conferences and other processional development activities in the UK
Course and conference fees within the UK
Training and development costs within the UK
Travel in the UK
---
Eligibility 
Applications are invited from individuals from the following countries:
Brazil
China
Egypt
India
Jordan
Lebanon
Mexico
South Africa
To be eligible for a Chevening Clore Leadership Fellowship, applicants must:
Intend to return to the country they were selected from at the end of the period of study
Hold a degree that is equivalent to at least a good UK second-class honours degree or have equivalent professional training and/or experience
Have completed at least five years' (or higher as required by Clore Leadership) work, or equivalent experience, by the end 2022
Meet the minimum requirements in accordance with the main fellowships scheme
Have a good working knowledge of English to be assessed in your application form and if you are invited to interview
Not hold British or dual British citizenship
Not be an employee, a former employee, or relative* of an employee of His Majesty's Government, or have been within the last two years from the opening of Chevening applications (including the Foreign, Commonwealth and Development Office, all British Embassies/High Commissions, the Home Office, the Ministry of Defence, the Department for Business, Energy and Industrial Strategy, the Department for International Trade and the UKVI), the British Council, a sponsoring UK university, or a staff member of the Association of Commonwealth Universities.
* Note: Immediate relatives are defined as parents or step-parents, siblings or step-siblings, children or step-children, spouse, civil partner or unmarried (where the couple have been in a relationship akin to marriage or civil partnership for at least two years).
Please note that applicants who have previously received financial benefit from a HMG-funded scholarship or fellowship are eligible to apply after a period of five years following the completion of their first HMG funded award. In these cases, applicants will be required to demonstrate their career progression from that point.
Applicants are also advised to review the Clore Leadership key attributes.
'A life-changing experience, not only on the professional level, but more importantly on the personal level."
– Karim El Shenawy, Chevening/Clore Fellow, Egypt
The Chevening Clore Leadership Fellowship was one of the most transformative experiences in my life. Beyond developing new cultural and leadership skills, the Fellowship helped me to understand my purposes and to focus my energy on projects that mean something to me. It also helped me to improve my confidence and get more ambitious about the impact I could make in society.
– Eduardo Fraga
Chevening Clore Fellow
Find out more
Got a question about Chevening Fellowships?
FAQs