The University of Salford's roots trace back to the time of the great Industrial Revolution of the 19th century, with a strong history of advanced technology and innovation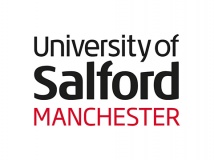 Its teaching and research programmes have evolved constantly in response to the needs of industry, commerce, and education. Today, the university is internationally recognised as one of the most innovative and business-engaged institutions in the UK. Health, energy, media, and the built environment are leading subject areas for the university.
Its campus at MediaCityUK offers unparalleled facilities, and with the BBC, ITV, and more than 200 digital companies located there, it is at the centre of the UK's digital industry.
In addition to its exceptional facilities at MediaCityUK, the university has other truly unique resources, such as its Energy House, the Centre for Virtual Environments and Future Media, the Clinical Simulation Suite, and its Gait Analysis Laboratory.
Chevening and the University of Salford
Salford says:
Who do the University of Salford support?
The University of Salford welcomes applications from all Chevening-eligible countries in any subject. This year, Salford is also generously co-funding a number of Chevening Awards to support a selection of one year taught master's programmes. These are open to all regions, but applicants from the following regions are actively encouraged to apply:
Africa
MENA
East Asia
South East Asia
Latin America
The courses eligible for the partnership awards are:
MSc Health and Global Environment
MSc Sustainability
MSc Ecologies of Cities
MSc BIM and Digital Built Environments
MSc Construction Management
MSc Data Science
MSc Cyber Security, Threat Intelligence and Forensics
MSc Advanced Physiotherapy
MSc Diabetes Care
MA Terrorism and Security
MSc International Business
MSc International Management
MSc Operations Management
MSc Procurement, Logistics and Supply Chain Management
MA International and Online Journalism
MA Media Production (all subjects)
All applicants who wish to be considered for an award at Salford are encouraged to select the university as their first preference in their Chevening application.
Thank you to the University of Salford for taking part in the Chevening Treasure Hunt 2021/2022. #CheveningTreasure