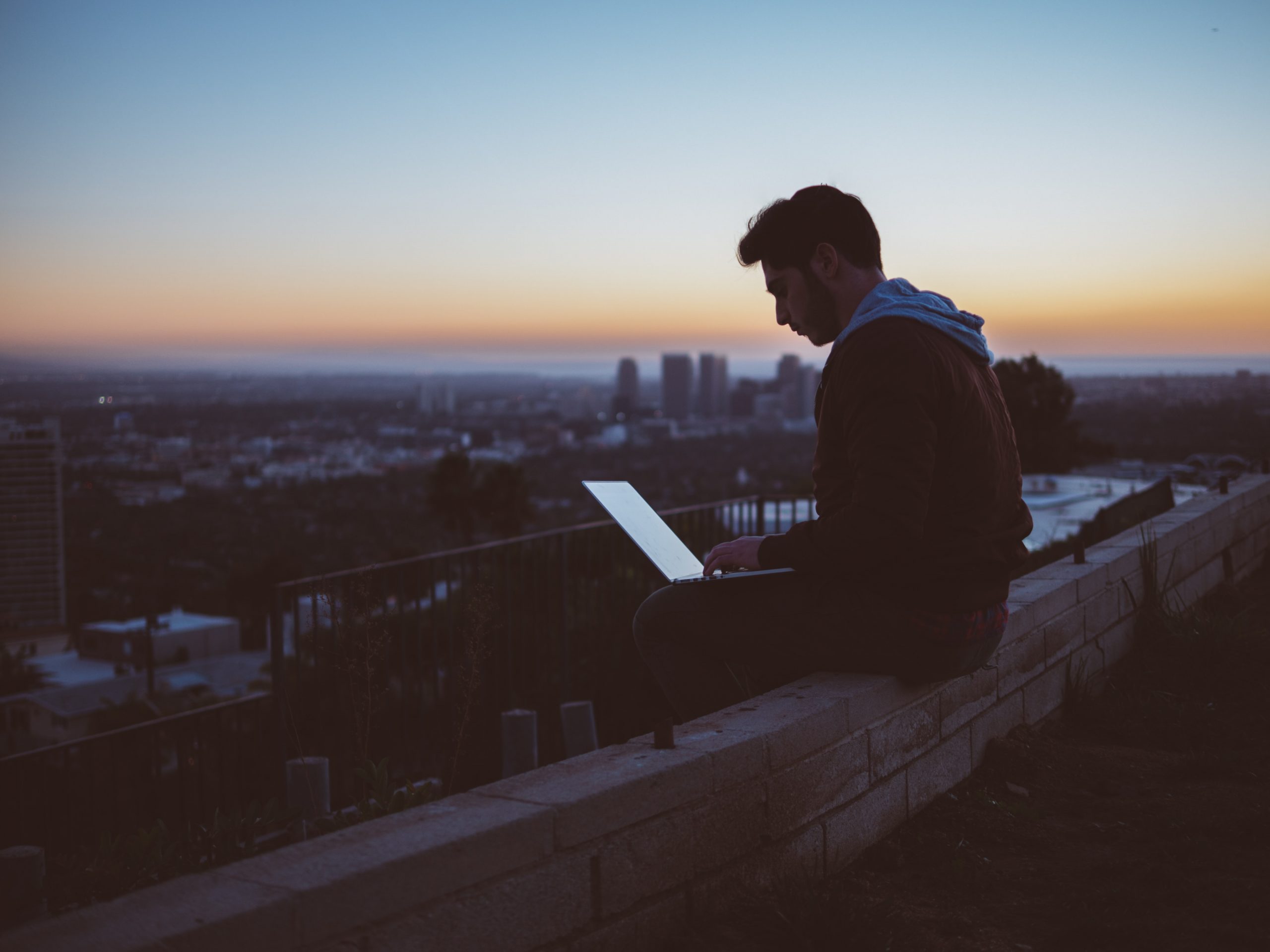 In a rapidly changing world, we look at the skills that will shape the workforce of 2030
This article is taken from Distinction – the Chevening Magazine
Illustrations by Mohamed Sabaaneh, a 2019 Chevening Scholar from the Occupied Palestinian Territories
Words by Thomas Nugent
---
Before the COVID-19 pandemic, discussions on the future of work focused on trends that would shape the workforce of 2030 and beyond. The pandemic rapidly accelerated some of these trends, condensing a decade of change into a few months.
INTEGRAL HUMAN SKILLS
COVID-19 forced many to work from home. More than a third of companies in the US think that 40% or more of the switch to remote work will be permanent, according to a National Bureau of Economic Research paper. For workers, developing digital empathy, the ability to build relationships and lead in a virtual space, will be key. Even before the pandemic, McKinsey Global Institute (MGI) research predicted that by 2030 the time workers spend using advanced technological skills would have increased by 50% in the United States, and 41% in Europe. Now, that percentage is likely higher. 'If adoption of automation does accelerate due to COVID-19, then we could expect an acceleration of the retraining requirements that go with it,' says Susan Lund, a partner at the McKinsey Global Institute. According to Terence Tse, a professor at ESCP Europe Business School, acquiring hard tech skills is only half the solution. 'There is a general misconception that quantitative skills and a computer science background will be the best skills to be had,' Terence explains. 'But I believe that human skills –empathy, people, and communication– will allow people to stand out.'
DEGREES IN DEMAND
The World Economic Forum's Jobs of Tomorrow report stated at the start of 2020 that in the next three years, 37% of jobs in emerging professions will be in the care economy; 17% in sales, marketing, and content; and 16% in data and AI. New roles will likely emerge in the wake of data privacy and workers rights issues at big tech firms like Facebook, Google, and Amazon. The pandemic has also spawned new health and safety roles, which may become the norm in many companies. Chevening data shows that even before the pandemic, the most popular degree types among Chevening scholars in 2019 reflected areas undergoing massive change. They were business administration (188 scholars), public policy, social policy, public administration, or public management (157 scholars), and engineering (126 scholars).
GROWING PAINS
We've already seen cashier jobs disappear, and travel agents made redundant. Manufacturing and warehouse jobs are also at risk – JD.com in China already has warehouses fully automated by robots. This shift will continue, and though many jobs will be replaced by technology, tech can also complement human workers. Although more work can be done from home, components like on boarding, job training, and negotiation are likely to still take place in the office. There will be growing pains. The main challenges of remote work include technical infrastructure problems, employee burnout, coaching and performance management, and data security, according to a survey of executives conducted by the McKinsey Corporate Business Functions practice.
EARLY WARNING SYSTEM
The next half of the population to come online live in the developing world. As telecom networks roll out across developing nations there will be new roles in the management of online banking and internet moderation. What doesn't change is the necessity of lifelong learning and reskilling. Investment in education and utilising technology for reskilling will be the difference between a workforce that thrives and one that is left behind. 'Increased access to high quality, critical skills training will be essential to enabling success for developing nations in the changing economy. Governments, companies, and universities in developing nations must embrace lifelong learning,' says Leah Belsky, Chief Enterprise Officer at Coursera. These shifts – accelerated by the pandemic – have the potential to usher in a bright future of work, promising enhanced flexibility and wellbeing. Successfully adapting to the new 'normal' will require a balance between implementing the new world of work and avoiding unequal outcomes. Workers must be allowed to retrain and upskill. The future of work has arrived, and the opportunities it presents shouldn't be missed.
Read more articles from Distinction