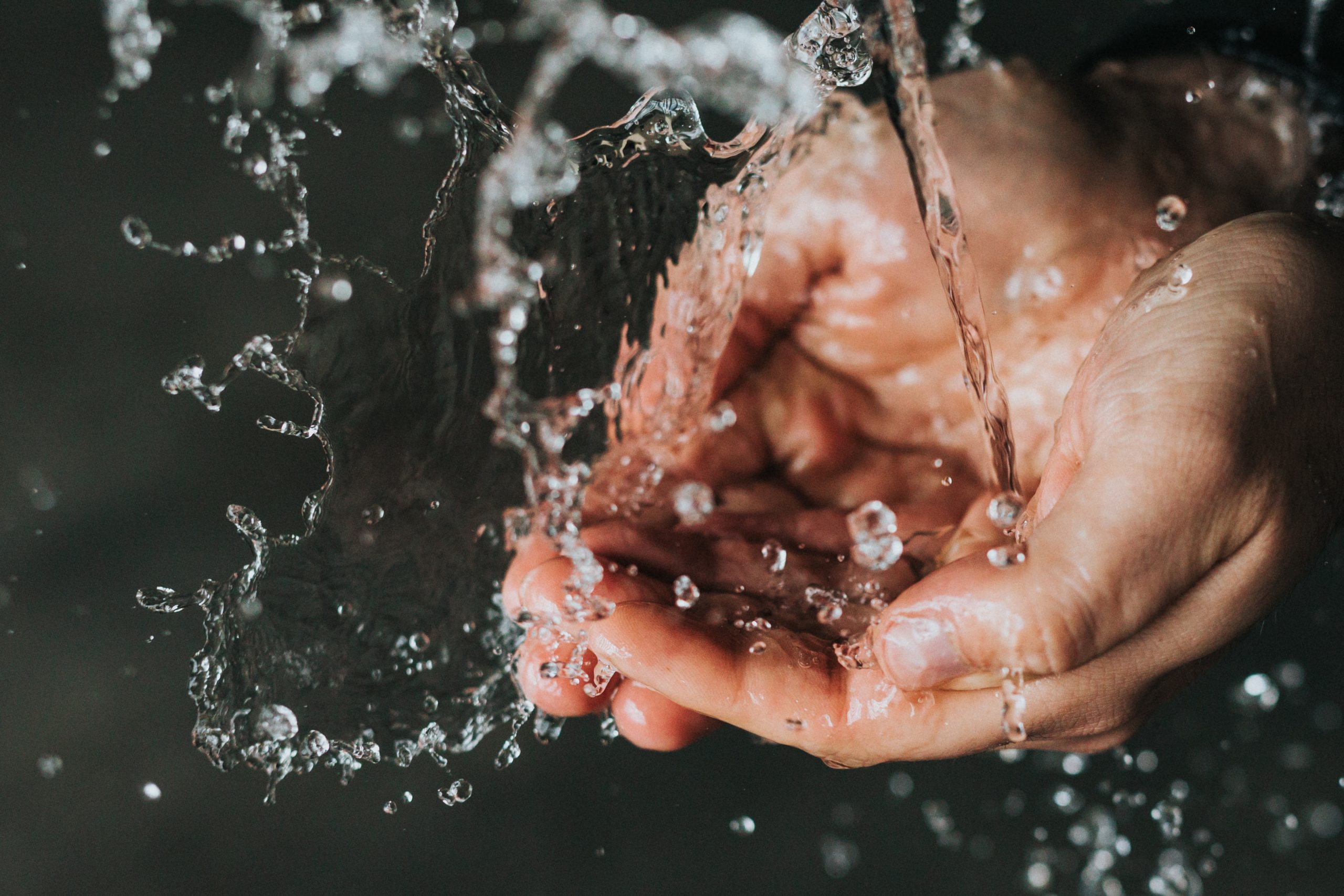 Chevening Alumnus Christian Fru Ngang, a native of the northwest region of Cameroon, studied Engineering in Water Sanitation and Health Engineering at the University of Leeds in 2018 and worked with leading water and sanitation experts in the UK. Here he tells us how he's bringing this knowledge back to Cameroon.
I am a social entrepreneur, innovator and WASH Engineer passionate about designing and implementing low-cost water treatment and sanitation systems. During my dissertation I worked with UK water companies Biwater and Hydrotec to construct the first pilot-scale rapid sand filter unit capable of performing full-scale industrial trials.
Now, in Cameroon, I am the Founder and CEO of the non-profit organisation Research and Development Without Borders. Our vision is to live in a world where vulnerable communities have full access to easy-to-use, affordable technologies for a more comprehensive and sustainable community development.
Growing up in a community where regular access to drinking water was an issue, I understood the importance of water on our health, particularly to the young, the vulnerable and the elderly. I remember learning that children at a local orphanage were suffering from diarrhoea-related illness, malnutrition and stunted growth. That was the trigger for me to study water sanitation and hygiene; I wanted to implement an integrated water sanitation and hygiene and nutrition approach to improve the situation.
After my studies, a team of volunteers and I developed EasyWater, an innovative machine to improve access to water. We also constructed a pilot-scale aquaponic farm to produce fresh organic vegetables at a low cost. Both initiatives are destined to help low-income families have affordable access to drinking water and food. This project caught the attention of the British High Commissioner for Cameroon, His Excellency Christian Dennys-McClure, and he and his wife visited the farm in 2021.
One of my proudest achievements has been my Covid-19 back-to-school disinfection campaign carried out in the semi-urban areas of Yaounde. I was able to disinfect 150 classrooms across 10 schools to ensure a safe learning environment. This has improved learning and performance for more than 1500 children in these vulnerable communities.
Despite my ongoing passion to reduce mortality from waterborne illness in children under age five, I have faced several challenges in my mission. One of the biggest challenges has been the difficulties in finding local support to finance our ideas, but our enthusiastic young volunteers have been a continuous source of motivation. They have sacrificed so much of their time and effort to support our cause, and because of them we have been able to overcome these challenges as a team.
My time studying on my Chevening scholarship was a highlight in my journey, as it gave me the opportunity to turn my dreams into a new adventure as a social entrepreneur and to tackle challenges head-on.  The Covid-19 pandemic affected our organisation significantly. We struggled to reach out to communities most in need of our services, but these challenges inspired me to continue helping my community. Introducing aquaponic farms to families means food available to homes during lockdowns, reducing food insecurity.
To the Chevening community, I say that we should always dream big and never be afraid to try, no matter how small you start. Today I can proudly say that I have collaborated with Engineers Without Borders, IMPACT R in Germany, the Royal Academy of Engineering UK, the University of Glasgow, Sustainable Development Solutions Network and the British High Commission in Cameroon and hope to continue this work into the future.