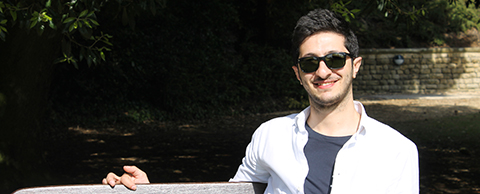 Tariq Taha, a Chevening Scholar based at Oxford Brookes University, has been selected to take part as a delegate in the Young Diplomats Forum organised by the Global Diplomatic Forum in London.
Tariq will be part of the Jordanian delegation when the event takes place in September, with the ambassador of Jordan, H.E. Mazen Homoud, expected to be present.
The Young Diplomats Forum (YDF) is set up to recognise, enhance and develop the next generation of diplomats. This community of exceptionally bright and accomplished future leaders will gain further insight, tools and opportunities to engage with key stakeholders at a crucial time in their career and broaden their connection to influence global leaders.
The opportunity fits perfectly with Tariq's chosen area of study, international management and international relations, and he was delighted to be selected.
'The honour I was privileged with to be part of the young diplomats forum was not only an opportunity to understand modern diplomacy by the mouths of experts in the field, but also a turning point that grasps an enormous essence for my future career as a diplomat. Spending a week with future leaders will, no doubt, contribute to tackling international affairs topics that will enrich my understanding of how the global arena runs. This, in return, will better shape our image of a safer and a more peaceful world. I predict the forum will be a touchdown on diplomacy for me and the rest of aspiring diplomats.'