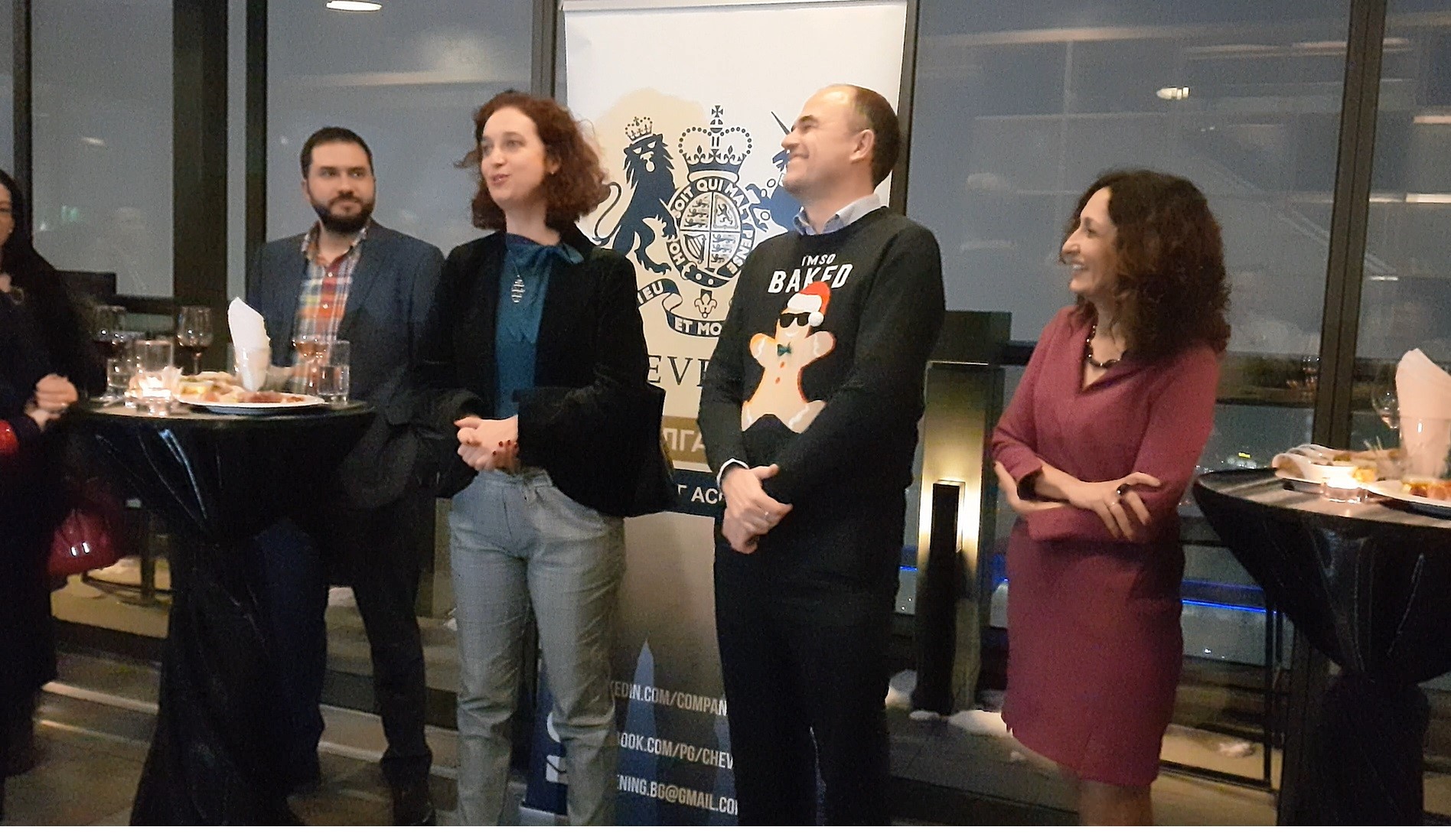 Initially started in Bulgaria by the local Chevening Alumni Association, the 'Shapers of tomorrow' mentoring programme got the interest of our alumni in Kosovo – this new initiative has now been shaped and moulded to fit the need of a new country. We've asked three alumni who are working on this new approach about the ins and outs of it – Roumiana Atanassova, Bulgarian alumna involved in the original project, as well as Arta Istrefi and Majlinda Aliu who are now adapting it to fit their vision. They tell us what the project is about, the challenges they faced because of the pandemic, the differences compared to the original launch and also share their advice. 
---
Tell us more about the beginning stage of 'Shapers of Tomorrow' – how did the project come to life and how does it work?
Roumiana: When we started to revive the Association, the first event which we've organised was bridging the gap between education and labour market – it was an absolute success and that's what made us think about what can be done for the entire community. What can be broader as a topic for everyone to engage? If the subject is Finance, then the lawyers and administration graduates will not be interested. Education was the solution – it can bring additional value to the network and also have a positive impact on current Cheveners or new graduates and other alumni.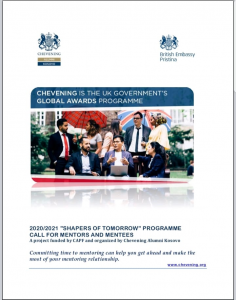 Did it meet your and the other implementers' expectations?
Roumiana: We weren't expecting much. We were joking when we were drafting the project that we would have 5, 7 or 10 pairs maximum. We've seen 36 or 38 pairs initially and we couldn't have more because our capacity didn't allow it, not because of the lack of interest.
When did you start thinking about implementing the project in Kosovo?
Arta: It was a meeting we had with Rumi in December 2019. We discussed the importance of the project and the impact it would have if we implemented it in Kosovo. It was a decisive meeting – that was when we learnt more about the administrative aspects. Bulgaria agreed to support us with their documents, support and assistance. That was the moment Majlinda and I started putting pieces together and working on an action plan – we also decided to open it globally.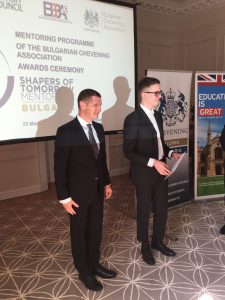 I know that currently you are in the middle of the recruiting stage – how has this been going, considering the current pandemic? Have you encountered many challenges because of the current situation?
Majlinda: By now, we received very interesting CVs and applications from different parts of the world, from different subjects of study and from different backgrounds. The pandemic challenged all aspects of life, so also the project. We removed all physical activities, including the launch that was supposed to take place in Pristina. It has been an interesting time as we've all been adjusting to 'the new normal', although we try to look at the positive side and realise that if communications and networking haven't moved mainly to digital platforms, we wouldn't have been able to expand this worldwide.
What do you expect from this project? From what you've seen by now, do you think this has the potential to take place every year?
Majlinda: From a long-term perspective, I believe this initiative will continue after this year.  We opened it globally because of the potential of this and because we believe people will continue to show interest – I know I would have appreciated having a mentor during my studies!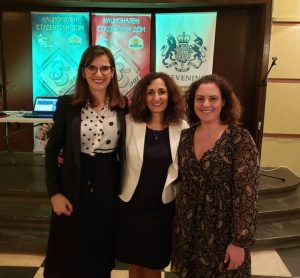 Other than being a global project, how is the Kosovo approach different to the initial 'Shapers of Tomorrow'?
Arta: We went global because we wanted to mix different continents on purpose to see how interactions are going: experiencing other cultures and seeing how different continents communicate is a goal for us. We still have a focus on the region. Other differences are that it will be fully online – from the launch until the very last stage and also that our approach is directed to Cheveners only, not all UK graduates. This also has to do with the fact that Kosovo is not in the EU, like Bulgaria, and we believe this approach fits our situation better.
What are the key things to bear in mind when working on a cross-country project?
Roumiana: Personal connection is key for cross-country collaboration. With this project we are giving back and I believe having this as a common goal makes our work easier and more fruitful. We want to see the region thrive and prosper.
Majlinda: We must always think about meeting the needs for all parties involved – being considerate with one's time and capacity, as well as the other party's goal is crucial to have good collaboration between countries.
Arta: We all try to see examples from other countries and put it in a local perspective – we have so many things in common, although we must always be mindful of local needs as all our communities are unique.
Do you have any advice to other Cheveners who are now considering running 'Shapers of Tomorrow' in their country?
Majlinda: To whomever decides to take over and lead this programme – you have to remember that it is demanding, but at the same time, it gives you the opportunity to connect and meet incredible people. It's worth all the work and time and resources – you're not just giving back but you're helping other people achieve their goals.
Arta: One thing that is really, really important is dedication and sustainability. It sounds nice to do something with the Chevening community, but we all have our daily jobs and chores and free time is little, but we choose to spend it this way. You don't put in the project proposal that it's time consuming (laughs), just the outcomes and the goals.
Roumiana: Adapt to your country and the needs of your country, because it worked very well for the mentors when we started. Bulgaria had a real shortage of skilled workers, and some of the connections really helped communication and collaboration between mentors and mentees.