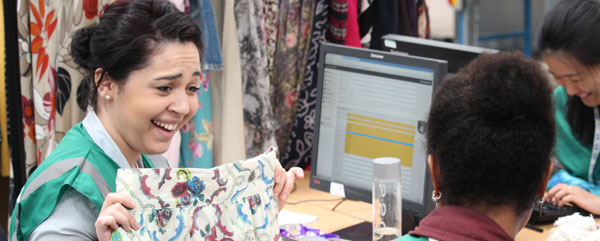 A group of Chevening Scholars dedicated their time to raising money for world-renowned charity Oxfam.
The scholars, who are studying all across the UK, headed to the Oxfam Southern Logistics Centre in Milton Keynes to offer their help for a day.
After being given a tour of the facilities and a demonstration of the processes that go on, they were split into two groups – one responsible for photographing clothing that had been donated, and the other responsible for uploading and pricing those items on the Oxfam website. 
After competing with one another to complete the most listings, the group completed around 150, worth approximately £3,000 to Oxfam.
Programme Officer Frankie Clarke, who organised the event, was delighted with the attitude of the scholars: 
'I'm so happy with the way the event turned out. Nobody forces the scholars to volunteer, and they always turn up in large numbers. 
'They are dedicated to giving something back, and one scholar even flew in from Edinburgh on the day just to be a part of it. It's another example of the incredible attitude these scholars have and demonstrates exactly why they were picked to be part of the Chevening Programme.
The fact that the work we did will raise up to £3,000 is great, and we know it will go towards helping those most in need.'
Working on the description and pricing for items on the Oxfam website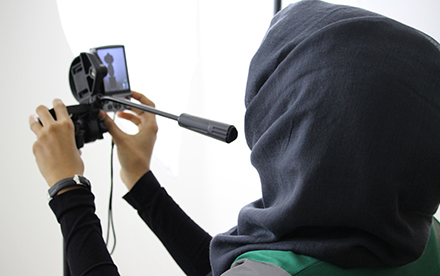 Photos are required of all donated items which Oxfam sell on their online shop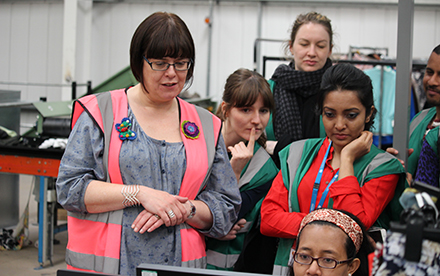 Learning how to use the online system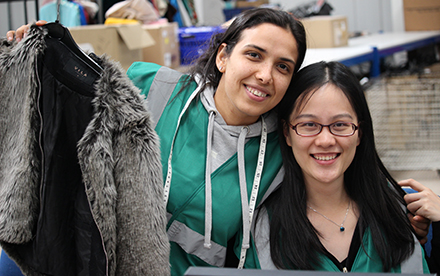 Two happy looking scholars with one of the items they put up for sale