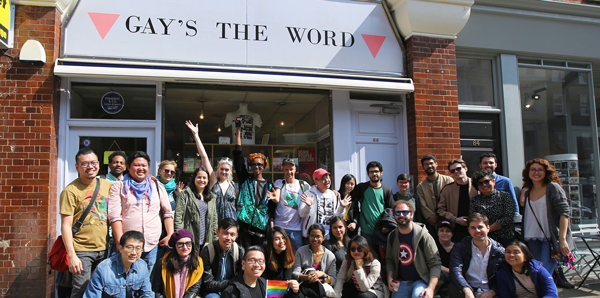 Chevening's first ever LGBT-themed event saw scholars learn about the story of London's LGBT community through an historical walking tour of the city, organised by LSE scholar John Shen.
The event was organised as part of Chevening's scholar events competition, which gives scholars a chance to pitch to organise an event for their fellow scholars. The winning event is then selected and funded by the Secretariat.
The event was put forward after last year marked 50 years since the Sexual Offences Act of 1967, government legislation which was a step on the path to decriminalising same-sex relations in the UK.
The Act permitted homosexual acts between two consenting adults over the age of 21, and was a considerable milestone on the road to achieving homosexual law reform, although it would take a number of years for homosexuality to be fully legalised in the UK.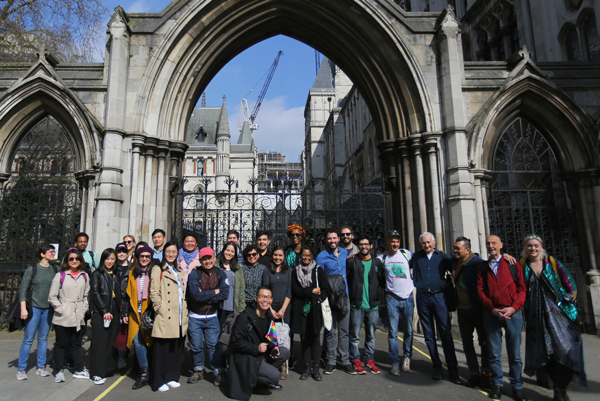 The walking tour started at the Royal Courts of Justice on the Strand where scholars heard more about the issue of LGBT legislation from a global perspective. Scholars were then guided through other areas of central London which have significance in LGBT history, exploring Trafalgar Square, the Houses of Parliament, Soho, and Piccadilly Circus.
The tour included stops at Charing Cross hospital, home to the Gender Identity Clinic, the largest and oldest gender clinic in the UK dating back to 1966; the 'Lily Pond' on the corner of Coventry Street and Piccadilly Circus, a central point for the lesbian community in pre-World War Two London; Heaven, a nightclub for London's LGBT community; and twelve other sites of historical and cultural significance.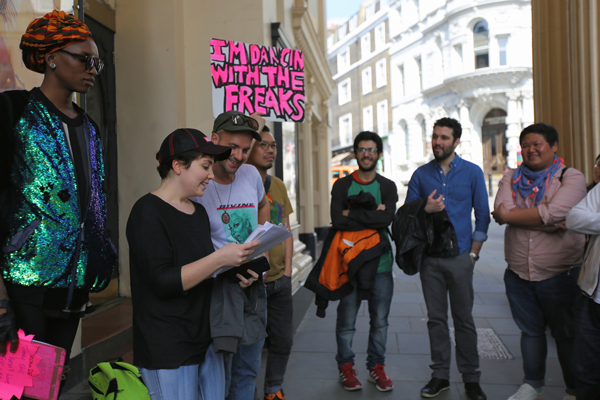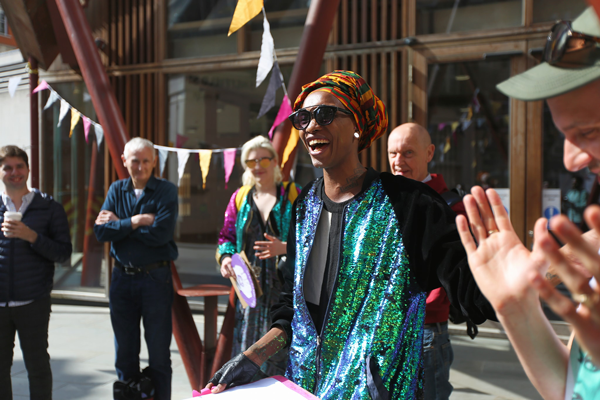 The tour, organised with help from Queer Tours of London, took scholars on a journey from the early 20th century through to contemporary Britain to experience historical and contemporary issues for LGBT people, including monuments to important human rights victories.
The tour ended with talks from Chevening Alumna and activist Katlego Kai Kol-Kes (Botswana), who spoke about advocating for LGBT+ rights in the UK and overseas. Scholars also heard from Dan Glass, activist, academic, performer and writer. They were then given the opportunity to ask questions and network with each other over drinks.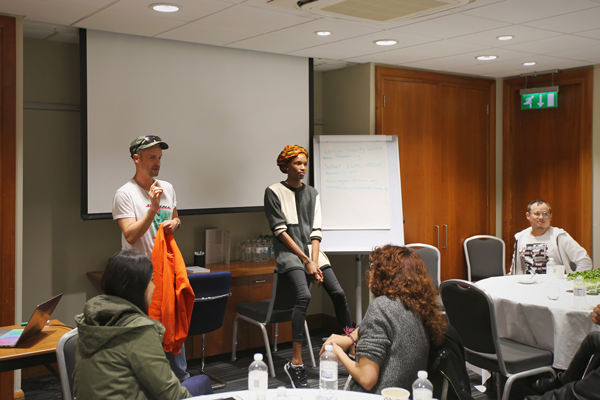 John Shen, who put together the winning entry for this scholar events competition event, said: 'This event was a chance to initiate the LGBT network within Chevening, and we are going to organise more trips, workshops and communication schemes between Chevening Scholars and the British LGBT community.'
'I am proud to have hosted the event for almost 40 amazing Cheveners who are supportive of the LGBT community. I hope we are all inspired by the British LGBT movement and we can be supportive of diversity and equality.'