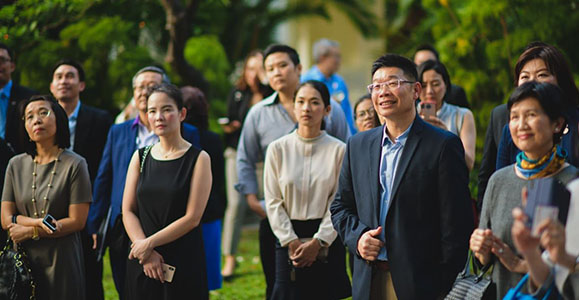 Some of Thailand's most talented young professionals were gathered at the British Embassy Bangkok on 28 February for the highly anticipated Chevening Annual Talk.
This event, which is jointly hosted by the Thailand Chevening Alumni Association and the British Embassy Bangkok, brings together Chevening Alumni, embassy staff, and other dynamic young professionals to network, engage, and learn from each other's vast and varied expertise. It is the centrepiece of the Thailand Chevening Alumni Association's annual line-up of events which aim to offer a platform for sharing viewpoints and brainstorming ideas to tackle social, economic, and political issues affecting the region.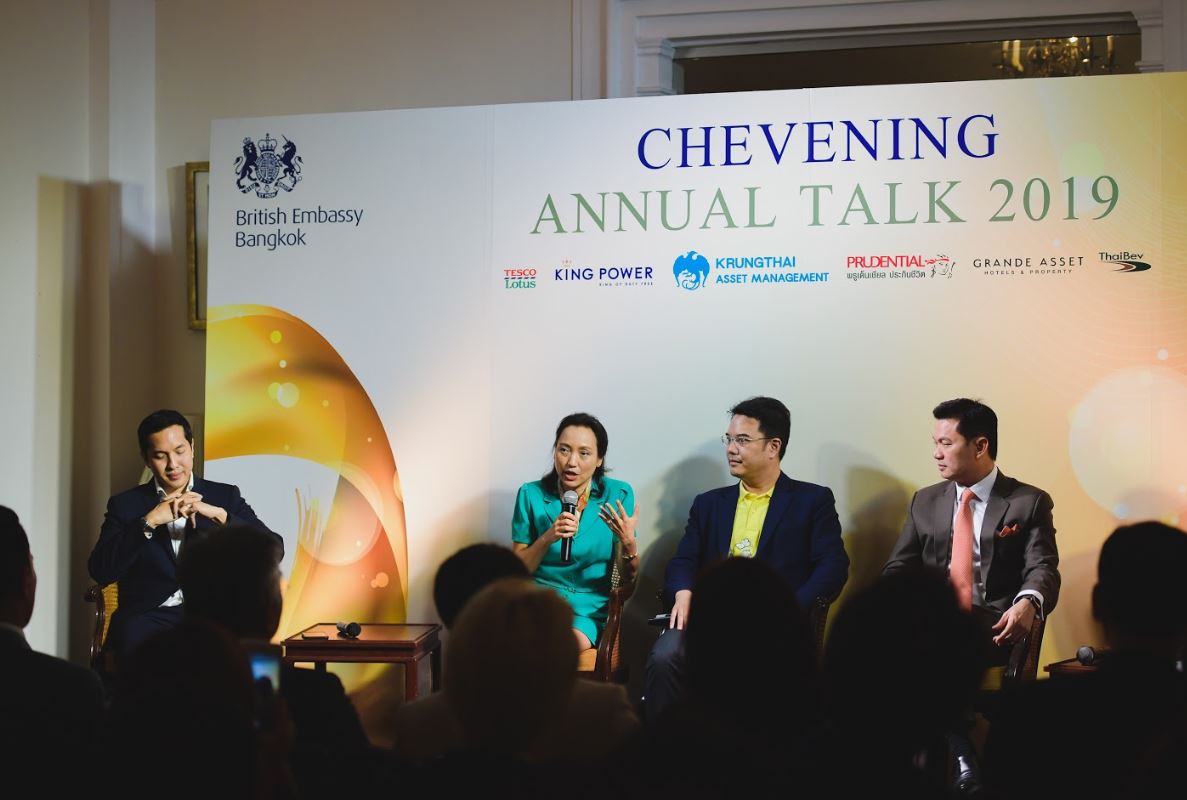 The backdrop to the evening was the elegant interior and gardens of the British Embassy, one of the last public functions to be held in this historic building, before the Embassy relocates to a new, more modern, premises in Bangkok later this year.
Thailand's position as Chair of ASEAN for 2019 informed the theme of discussion at this year's event, with speeches and panel discussions geared towards 'Promoting a Strong Economic Partnership towards a Resilient and Peaceful Asean Community'.
It was a great privilege to have Professor Suchatvee Suwansawat, (President, King Mongkut's Institute of Technology Ladkrabang) deliver a keynote speech presenting the opportunities and challenges facing Thailand in its role as leader of ASEAN. The focus of his speech was how to build strong partnerships in the region at a time of trade tensions and the rising trend of populism.
These important issues were explored in greater depth in a spirited panel discussion on 'Thailand's role as ASEAN Chair: How to strengthen partnerships and leave no one behind', featuring four leading experts in the field of economics and development. The panellists presented an insightful perspective of Thailand's position in ASEAN and the global arena through the lens of a young and competent digital generation, touching upon a multitude of issues affecting the wider region, from the opportunities offered by technology and e-commerce, to the challenges posed by violent extremism and climate change.
Central to the discussion, which was expertly moderated by Professor Pijitra Tsukamoto of Chulalongkorn University, was the issue of greater regional integration, with panellists highlighting the various trade barriers, and other factors, that may be stalling these efforts. Dr. Deunden Nikomborirak (Research Director, Economic Governance, Thailand Development Research Institute) proposed that greater integration will only be possible if ASEAN countries start to 'put the interest of the region before their own country'.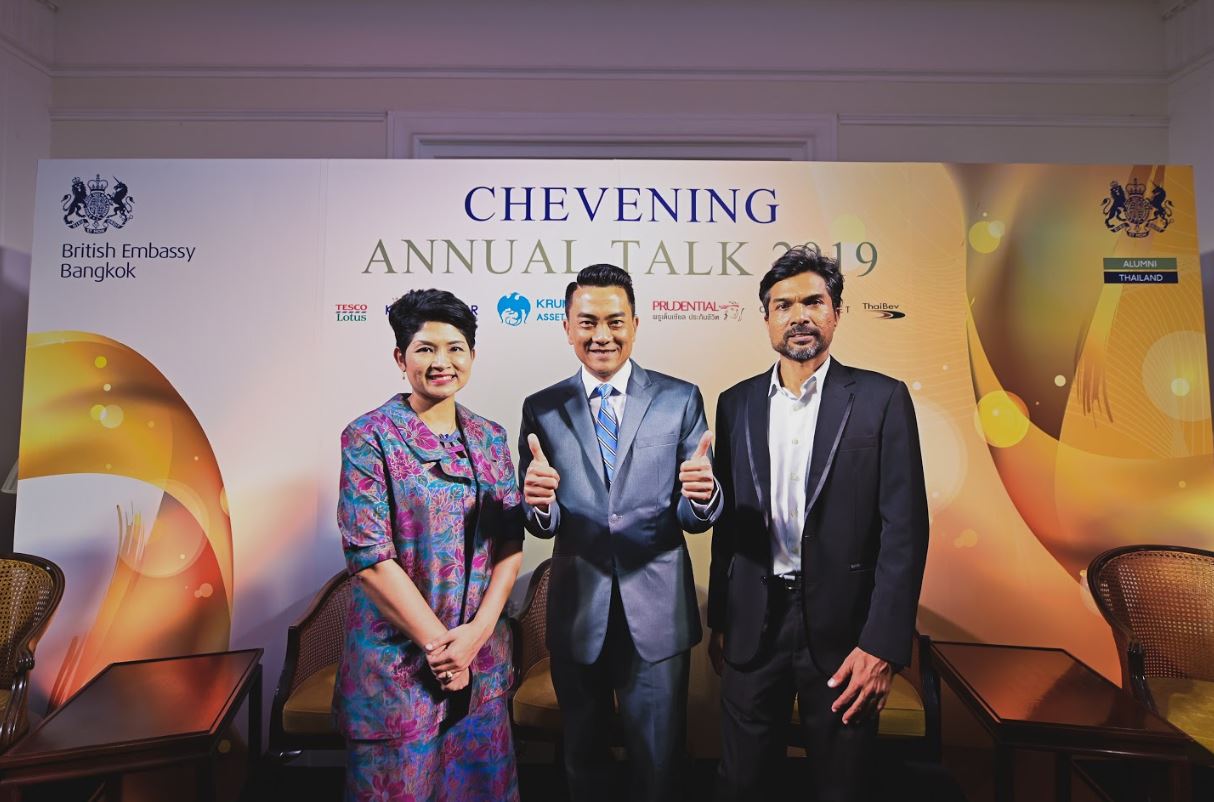 The audience came away enlightened about the many issues facing Thailand and the wider ASEAN region, but also energised by the immense potential for greater partnership and cooperation. By continuing to provide a platform for cross-sector collaboration and constructive debate, the Thailand Chevening Alumni Association can play an important role in supporting sustainable, people-focused development in this diverse region of over 600 million people.