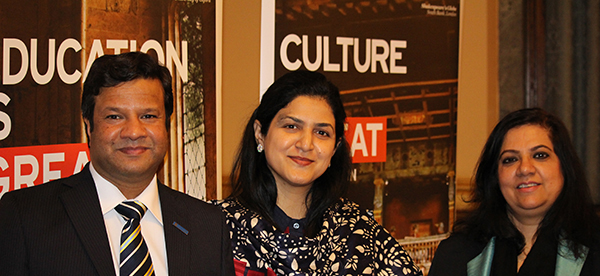 Last week, almost 50 Pakistani Chevening and Commonwealth Scholars were welcomed to the Foreign & Commonwealth Office for an evening reception hosted by Mr Tobias Ellwood, Minister for the Middle East at the Foreign Office. H.E. Syed Ibne Abbas High Commissioner also attended the event on Mr Ellwood's invitation.
Mr Ellwood opened the reception with a speech highlighting the importance of scholarships and their positive role in the UK-Pakistan bilateral relationship. He also said:
'Education broadens outlooks, builds bridges, and cultivates links between bright young minds around the world. I am hugely proud of our Chevening programme which brings so many exceptional students to the UK. You […] enrich our campuses, bring fantastic experience to our own students and further strengthen the ties between our countries.'
Also speaking on the occasion, the high commissioner encouraged students to benefit from the enriching academic experience in Britain and then use the acquired skills for the development of Pakistan. He also spoke about the warm relations between UK and Pakistan.
Chevening Scholar Khadija Ali commented:
'The event was amazing, especially the minister's speech; the fact that he referred to the Peshawar attack means a lot to me as a Pakistani. I also liked that he spoke about the need to work on education and the security situation in Pakistan.'
A great success, the reception was a fantastic opportunity for Pakistani scholars to network and get to know each other. Other guests included parliamentarians, prominent diaspora members/organisations, press, and other relevant people with an interest in Pakistan.
A few photographs from the event: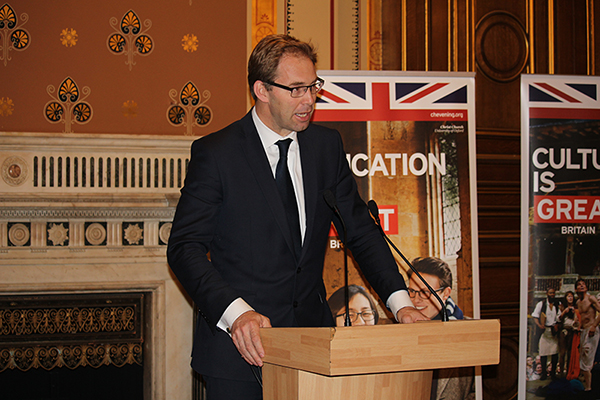 Mr Tobias Ellwood opens the event with a speech
The minister, high commissioner and the scholars in attendance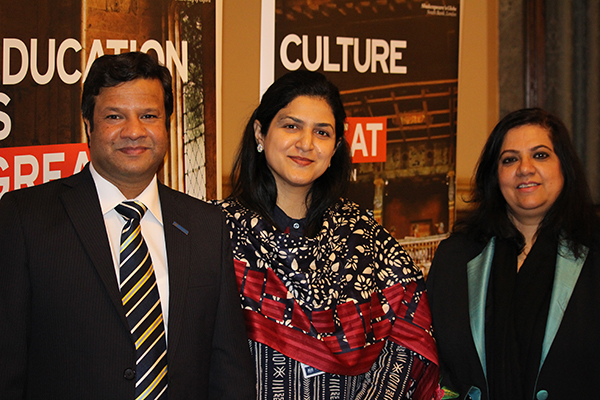 Some of the scholars enjoying the reception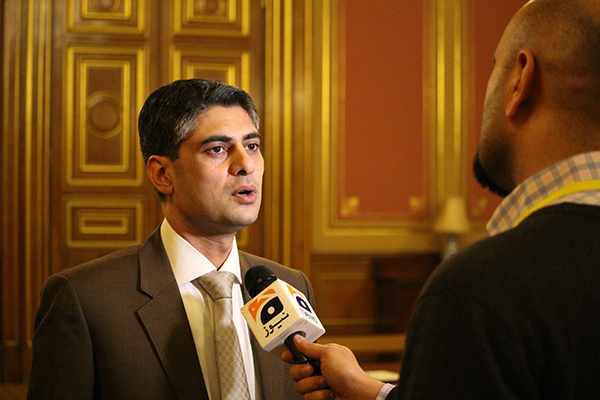 Chevening Scholar Irfan Ashraf Qazi interviewed by Pakistani press