As we complete the transition period between Chevening's classes of 2018 and 2019, we wanted to share what incoming scholars are most excited about (outside of their studies) and what outgoing scholars considered their best moments of their year in the UK in this round up.
1. CHEVENING GATHERINGS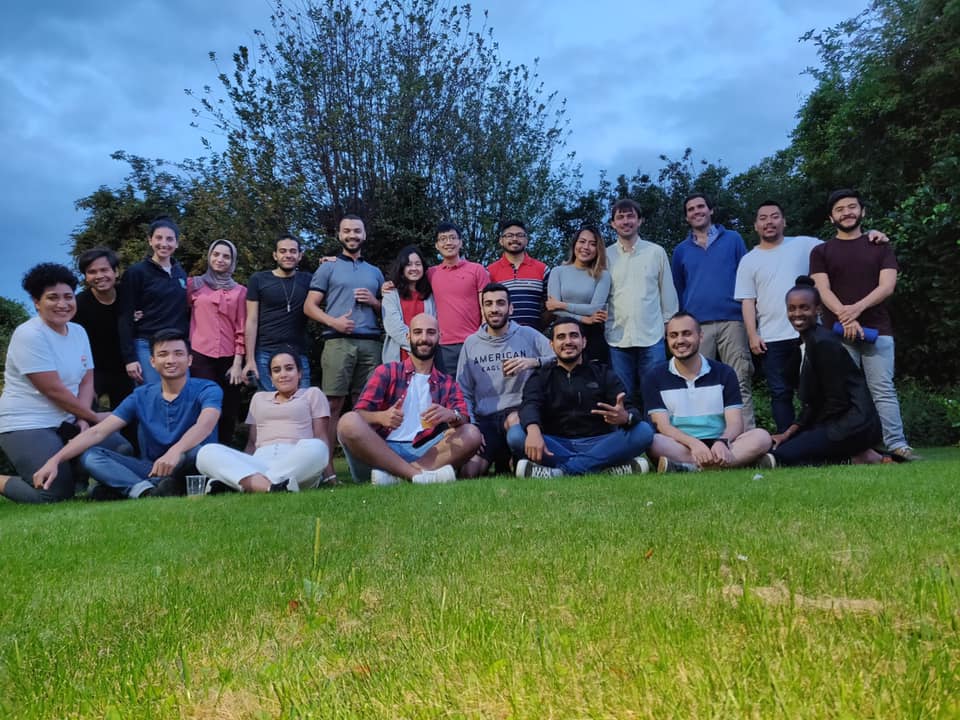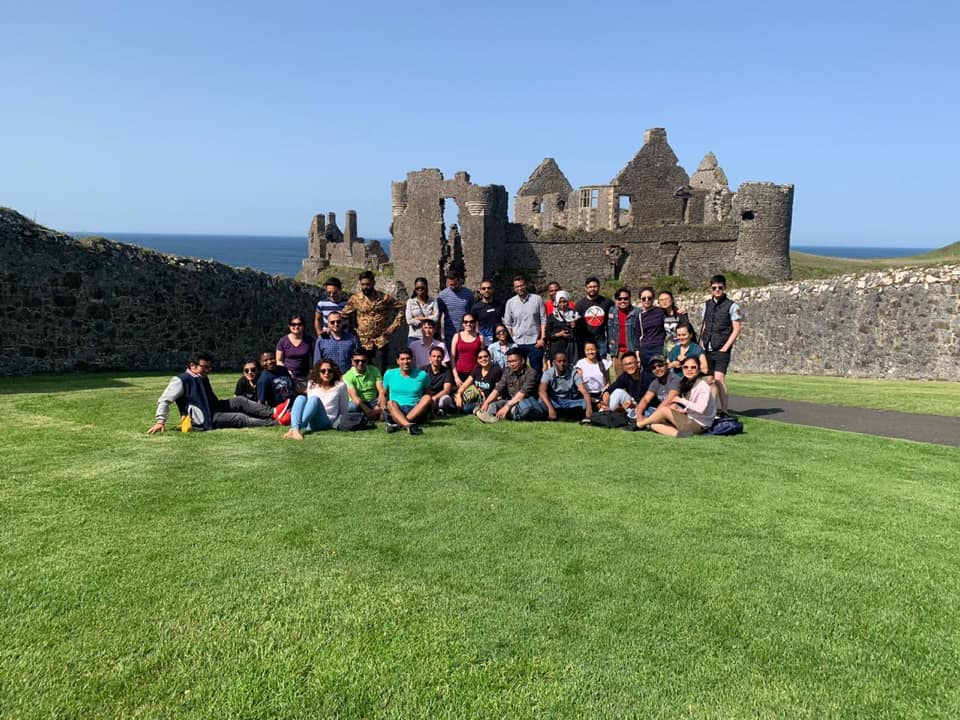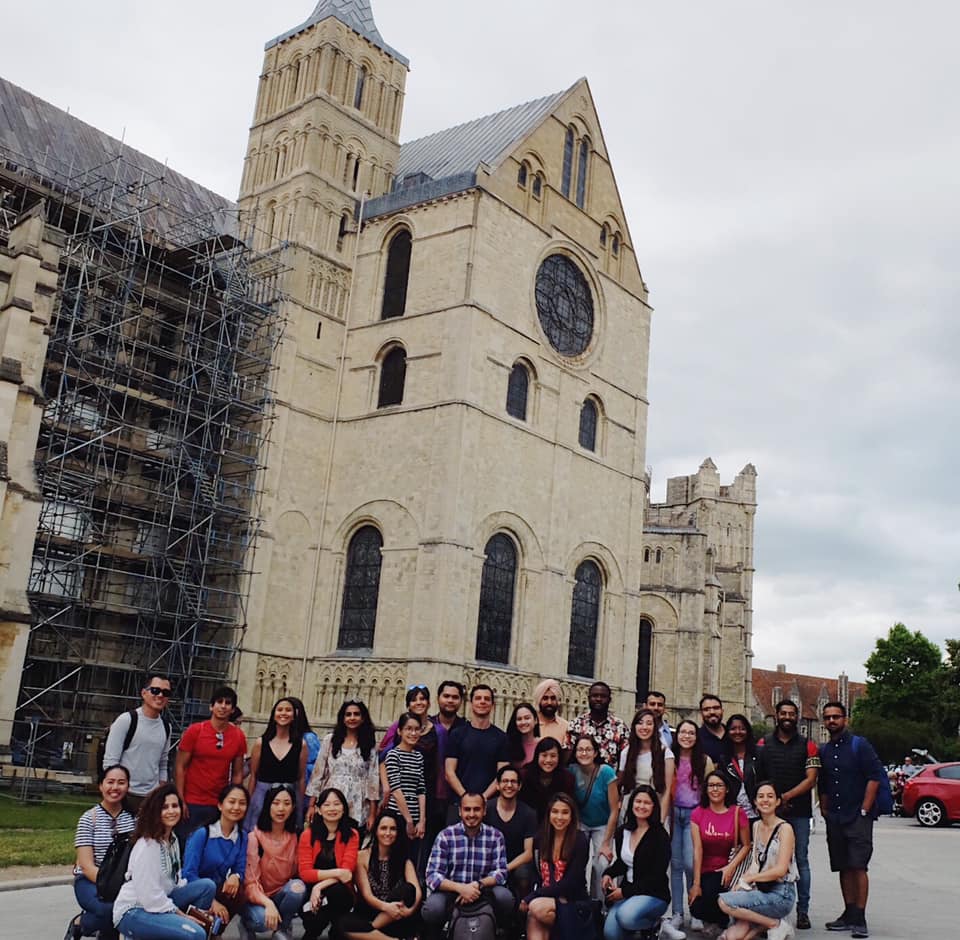 Yousuf Alrawi, Iraq
'My best Chevening moments consisted of gatherings in Leeds from picnics, to games, and BBQs. They also included the scholar events in Canterbury, and last but not least, the Chevening event in Belfast where we had two amazing days with amazing weather.'
---
2. A THERMAL JACKET
'I'm too excited to buy a thermal jacket!' (Hala Al-Hamawi)
---
3. MAKING INTERNATIONAL FRIENDS
'I am most excited to explore beautiful cities in UK and make international friends.' (Afnan Saqer)
---
4. THE THEATRE
'I am excited to watch my favorite musical, Les Misérables: The Staged Concert, with my dream cast!' (Qianyu Wang), 'I am very excited to visit the Nutcracker ballet during the winter holidays.' (Yulia Serbinovich)
---
5. WILLIAM WALLACE MONUMENT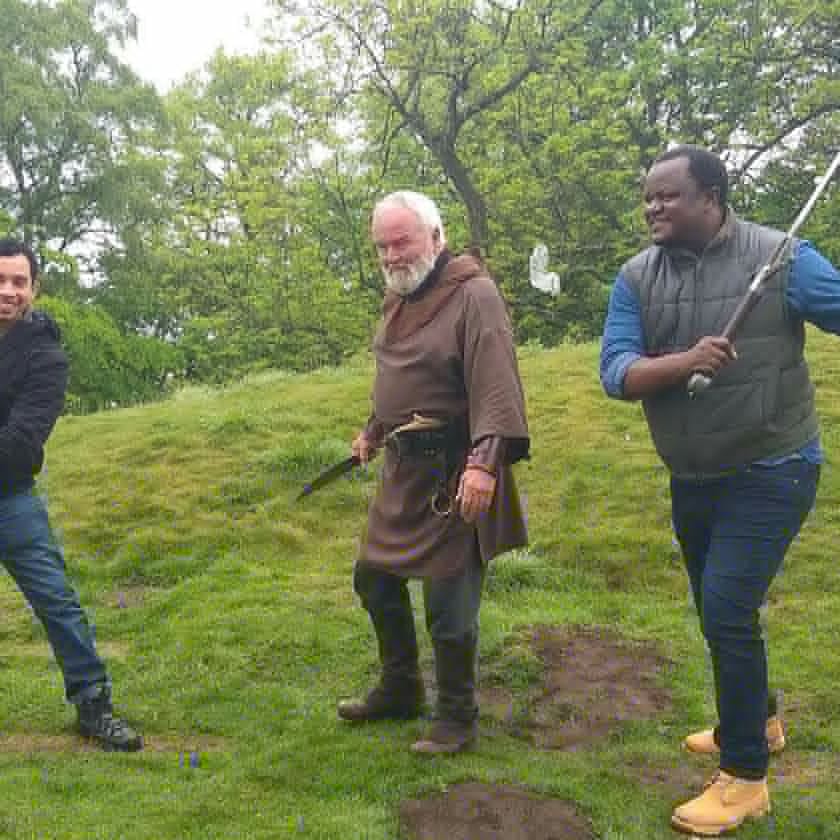 Thomson Chirwa, Malawi
'My best Chevening moment was during a trip to the Scottish Highlands at the William Wallace monument in Stirling. We were given the story of a brave man.'
---
6. MUSEUMS
'I am most excited to visit the unique Imperial War Museum and observe the masterpieces of the Second World War which saved Europe and the globe.' (Mochament Elsaer)
---
7. CASTLES
'I have been watching the Secrets of Great British Castles on Netflix and I can't wait to set foot in one, especially the Leeds Castle in Kent!' (Myline Macabuhay)
---
8. SHARING MY CULTURE WITH OTHERS
'As the only Chevening Scholar of my country, I'm so excited to share with my fellow Cheveners part of the culture of my country.' (Pacos Gandaho)
---
9. A CHEVENING FAMILY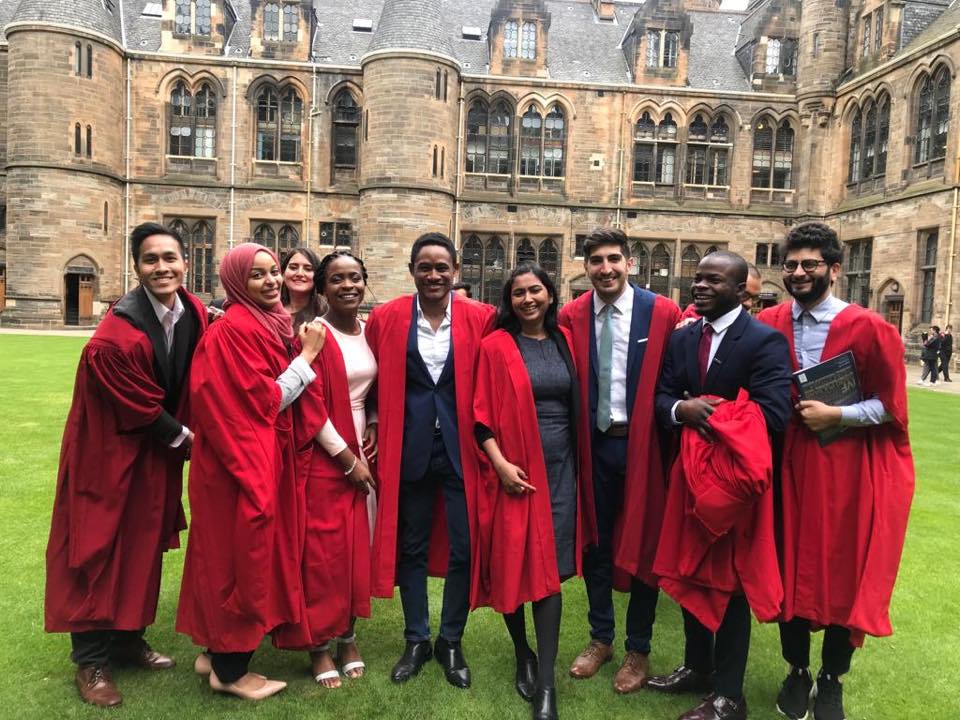 Lilian Umeakunne, Nigeria
'We at Glasgow successfully built a strong family! Now, we each have 35 siblings thanks to Chevening.'
---
10. FOOTBALL
'I'm excited to watch the Premier League live – in my case, at Old Trafford.' (Shahram Aziz), 'I am excited to watch my favourite team, Manchester United play! I can't wait!' (Sophia Sifuma), I'm excited about watching my favorite club Partizan play Man Utd at Old Trafford.' (Petar Pesic)
---
11. MEETING CHEVENERS AROUND THE UK
'I am excited to meet and get to know my fellow Cheveners, who all seem to be doing amazing things!' (Rut Einarsdóttir), 'I'm most excited to connect with my cohort and experience the diverse culture of the UK' (Dwaneisha McGregor)
---
12. WHO I'LL BECOME
'I'm eager to see who I'll become and how I will change during the process of living and studying in the UK. Without a developed local reputation, previous medals and prizes to define me, and nobody to care how cool I was at home, finding out how I will build and create a new me with a new personality excites me so much.' (Julia Kolesnyk), 'I am excited to meet the person I will be in one year's time. One year of new people, new experiences, and new places will come with opportunities for growth through the joy, pain, or struggles. And I'm excited to see how I will emerge next year.' (Begguita Labrosse)
---
13. TRAIN JOURNEYS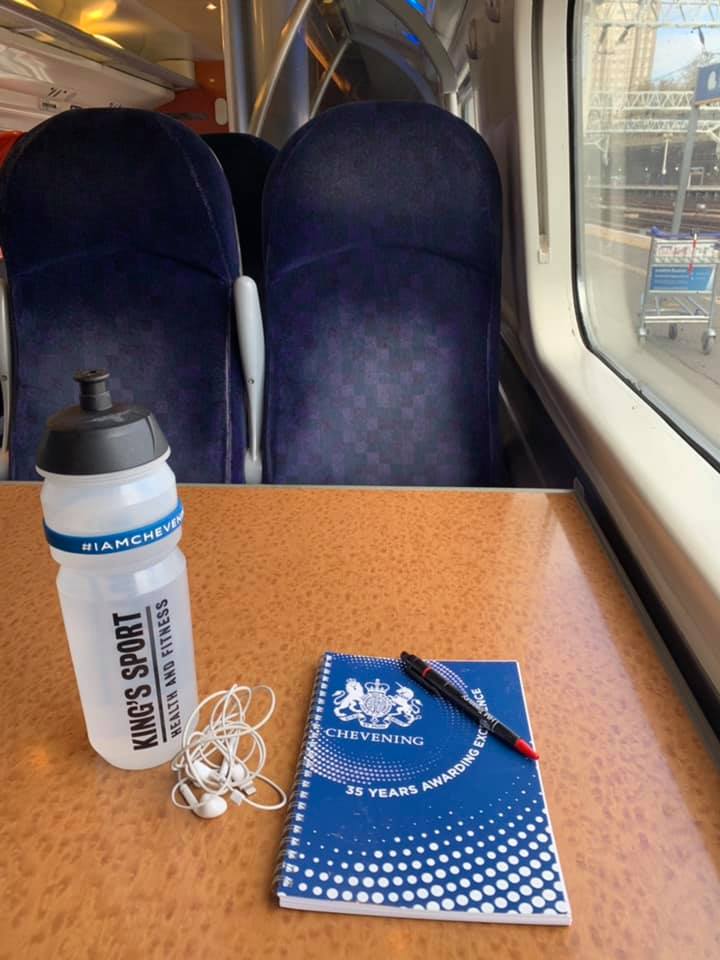 Uyangita E. Uka, Mongolia
'Train rides to Chevening events were my best Chevening moments. No matter how far, I was always so excited to meet everyone!'
---
14. HARRY POTTER
'I can't wait to grab a wand from Diagon Alley and shout out "Expecto Petronum" at Warner Bros Studio, London.' (Akari Bo),'Who is not excited about the Harry Potter experience? I might actually be going to Hogwarts!' (Mel Yan)
---
15. BRITISH MOVIES AND TV SHOWS
'I've been watching too many British films and TV shows that I never thought I'd be able to actually visit those places! I'm especially excited to visit Highclere Castle, Baker Street, and of course the Harry Potter tour!' (Riska Purnawati), 'I can't wait to explore Game of Thrones' filming locations all around the UK!' (Czarina Thea Ceniza Caga), 'I am excited to travel all around the UK. The buildings here are beautiful! Especially excited about visiting the Downton Abbey shooting locations!' (Palak Dalal)
---
16. VOLUNTEERING
'I am exhilarated about the diverse volunteering opportunities available in the UK. I look forward to leveraging on such unique opportunities to make an impact in my world!' (Deepoh Onabanjo)
---
17. WILTON PARK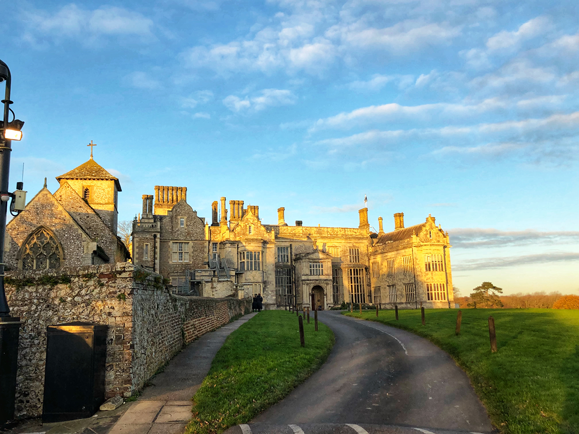 Julius Jeh, Liberia
'The Freedom of Religion and Belief event at Wilton Park was my best moment. It was engaging and brought out an understanding of many perspectives on the topic. Added to that was the natural allure of the setting which was breathtaking!'

---
We're glad our Class of 2018 were able to make memories that will last a lifetime and we say welcome to the UK, Class of 2019. We're excited about your excitement!