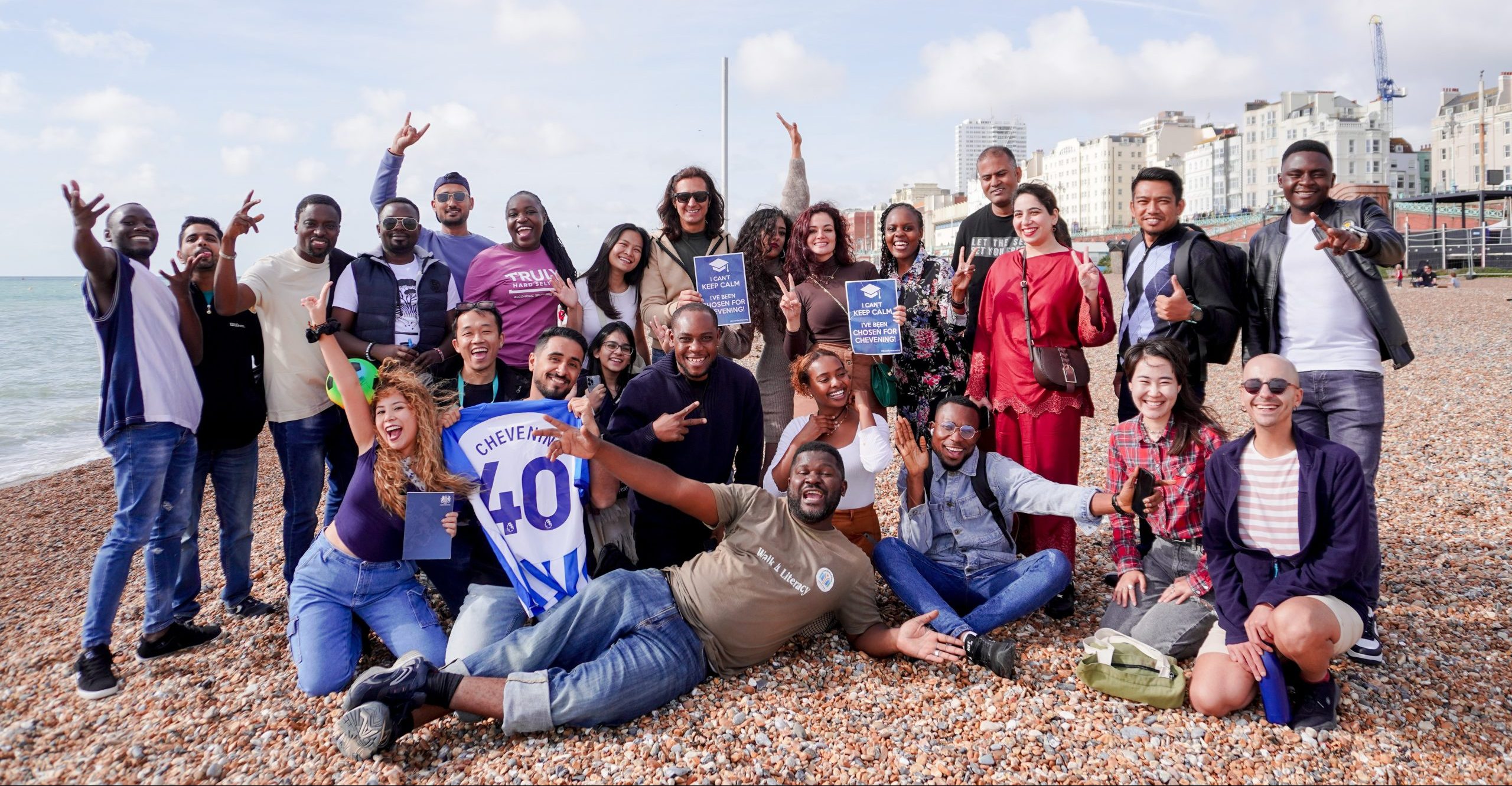 Across the UK, our 40th cohort of Cheveners are settling into their university courses! We caught up with some scholars to find out how it feels to be part of such a historic year.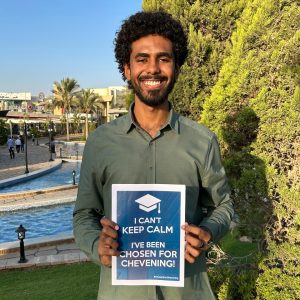 Name: Tariq Ali
Course: Geographical Information Science
University: University of Edinburgh
Home country: Sudan
'I am absolutely thrilled and deeply honoured to be part of Chevening's 40th cohort, especially during this special anniversary year. It's a remarkable feeling to know that we celebrated our 20th alumnus becoming a head of state. This not only fills me with immense pride but also underscores the profound impact and influence that Chevening Scholars can have on shaping the world. I am truly inspired to follow in the footsteps of these trailblazing leaders and eager to contribute my best to the global community.'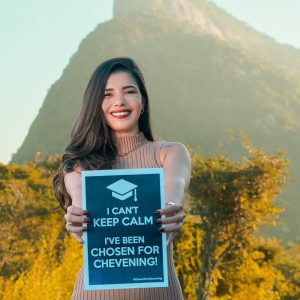 Name: Dayane Lima
Course: MSc in Medical Microbiology
University: University of Manchester
Home country: Brazil
'It is truly inspiring to be following in the footsteps of such extraordinary alumni. It makes me feel like we are a continuing a great legacy of leadership and excellence. Their achievements serve as a reminder of the potential within the Chevening community.'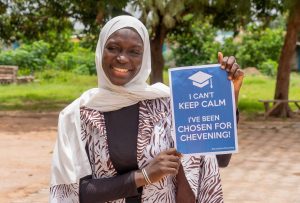 Name: Aminata Jaiteh
Course: Gender and Development
University: University of Sussex
Home country: The Gambia
'When I read that this year is Chevening's 40th anniversary, I knew it would definitely be a one of a kind celebration. I feel super elated to be part of a cohort which reflects four decades of consistent impact and excellence. I look forward to several treasure hunts this year and many more exciting moments.'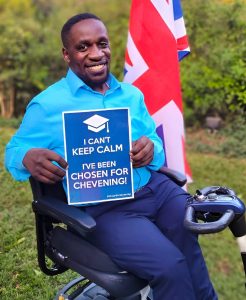 Name: John Michael Orimbo
Course: M.A Education (Inclusion and Disability)
University: University of Birmingham
Home country: Kenya
'Being part of Chevening's 40th cohort is an absolute honor and a dream come true. A few months ago, I wouldn't have imagined embarking on this remarkable journey to the United Kingdom. I'm thrilled to join the University of Birmingham for my master's and I extend my heartfelt gratitude to the UK government and the Chevening Awards Program for this incredible opportunity. Emerging as one of the 1400 Chevening Scholars for 2023/2024 from a pool of 70,930 applicants is humbling and exhilarating. It's a journey filled with boundless possibilities. I am committed to making the most of it. This journey is not just mine; it's a shared endeavor with a community that supports and uplifts Persons With Disabilities. Thank you all for your unwavering support and stay tuned for updates on my adventures abroad. I can't contain my excitement!'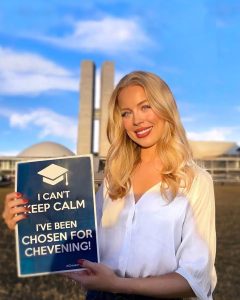 Name: Daniela Celada
Course: Master of Laws
University: LSE
Home country: Brazil
'I am deeply grateful and honored to be a part of Chevening's 40th cohort.
This is a truly special experience, and as Chevening marks four decades of empowering leaders across the world to drive positive change, it is a reminder of both the great things that have been achieved thus far and the great responsibility we carry to embrace our roles as contributors to a better world for all.
I am happy to join such an amazing and diverse network of people who inspire me and I feel excited by the potential we have to come together and make a meaningful impact. Being a part of this fills me with immense drive and a profound sense of purpose!'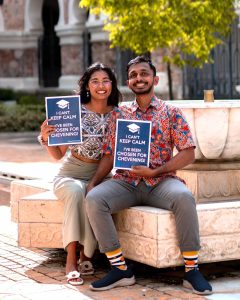 Name: Roshinee Mookaiah
Course: MSc Human Rights and Politics
University: London School of Economics and Political Science
Home country: Malaysia
'I was drawn to the holistic scholarship package that the Chevening Scholarship offered, which is quite unlike other postgraduate scholarships! In addition to the very generous monetary aid awarded to us to pursue our dream courses, Chevening also offers me a unique entry into a highly prestigious and highly diverse network of high performing global leaders – which I intend to fully leverage!'
Name: Kularetnam Vijayakumar
Course: MA Sociology of Education
University: UCL
Home country: Malaysia
'I wanted to apply to Chevening to be at a global hub for education while meeting people from different fields from all over the globe. The scholarship is equipping me to make an even bigger difference when I'm back home.
Chevening is a strong opportunity for people to pursue higher education and experience life in the UK – to recuperate and upskill so that they can in turn give back to their countries. I've seen and heard of the contributions of Cheveners in my own country, and it's been a goal of my own to become a Chevener, one I'm glad to have achieved!'
We can't wait to officially welcome our 40th cohort at Orientation!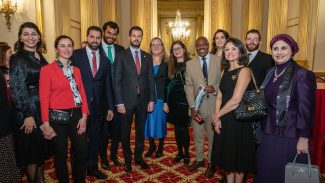 On 24 October 2023, friends of Chevening attended a special reception at Lancaster House to celebrate 40 years of Chevening.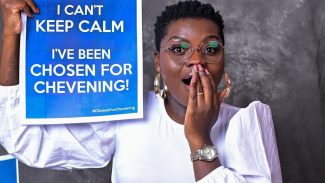 Are you applying for a Chevening Scholarship in 2023? Keep reading for unique advice from the current scholar cohort on how to submit a stellar Chevening Application.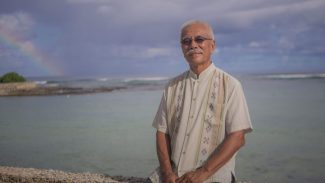 Anote Tong is the former president of Kiribati and a famous 'climate warrior'. After becoming a Chevening Scholar in 1987, Anote maps out the surprising path he took into politics and how he succeeded in focusing global attention on the human dimensions of climate change.