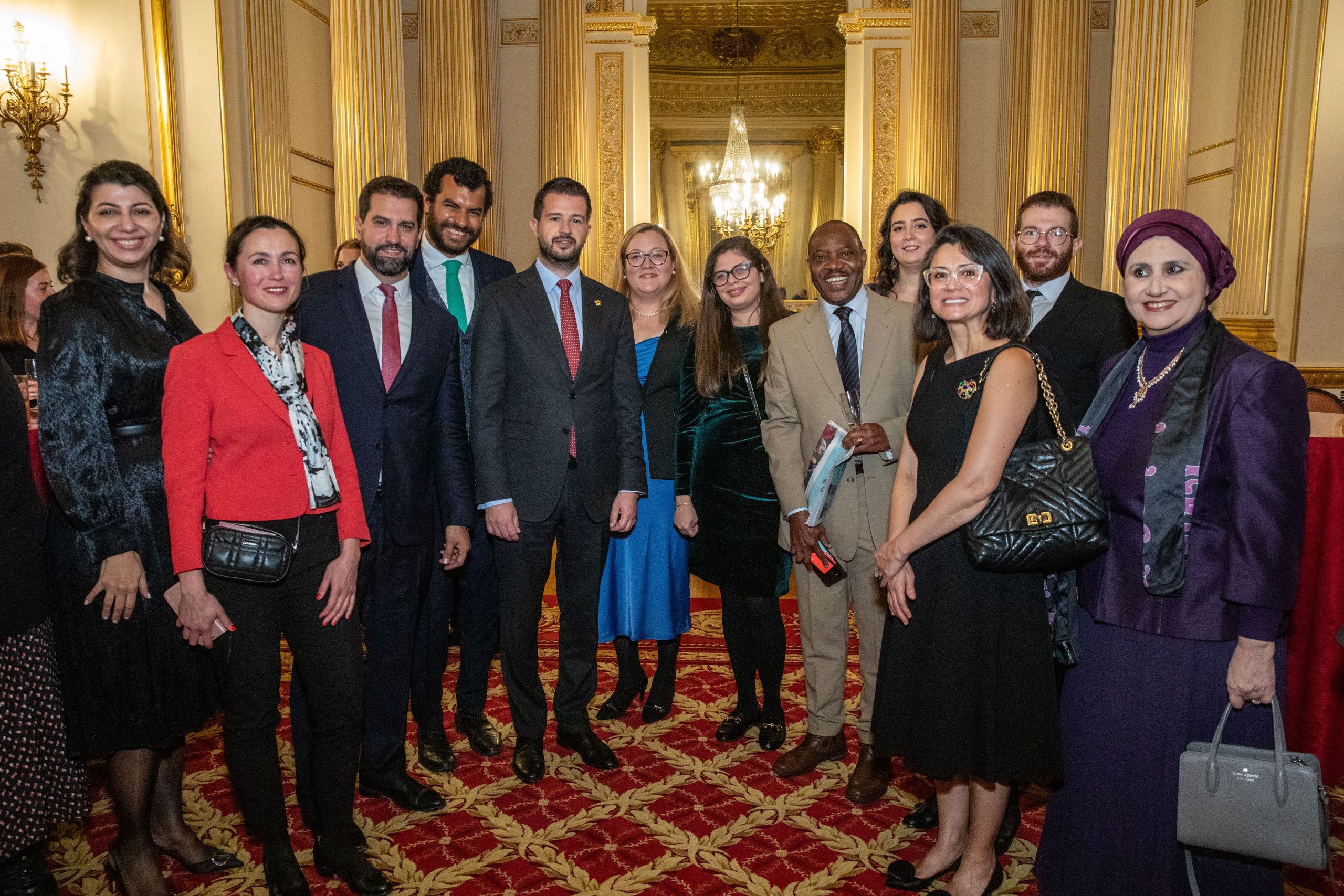 On 24 October 2023, friends of Chevening attended a special reception at Lancaster House to celebrate 40 years of Chevening.
In 1983, a new international scholarship programme was announced by the UK government.
Initially funded for just three years, with the first cohort comprising just 100 scholars, no one quite knew how the programme was going to go. But fast forward 40 years, and Chevening, as it would come to be known, has provided close to 60,000 exceptional individuals with the opportunity to study in the UK.
To celebrate this historic milestone, friends of Chevening were invited to a special reception in London.
The event took place at Lancaster House and was presided by the Rt Hon James Cleverly, Secretary of State for Foreign, Commonwealth and Development Affairs.
Chevening Alumnus and President of Montenegro, His Excellency, President Jakov Milatović, attended as guest of honour.
President Milatović is the 20th Chevening Alumni to become a head of state.
In the Foreign Secretary's address, he highlighted the extraordinary global impact the programme has had, extending a special thank you to Chevening's university and corporate partners for their support.
Head of the Scholarships Unit at the Foreign, Commonwealth and Development Office (FCDO) Emma Hennessey said the event, which brought together both partners and alumni, was a fitting way to mark the official start of Chevening's 40th year.
'Chevening's 40th anniversary is an incredible milestone,' she said.
'It represents four decades of not only rewarding excellence, but also championing global collaboration and education.'
40 years of global collaboration
Over the past 40 years, Chevening has welcomed future leaders from more than 200 countries and territories.
Scholars come to the UK from a variety of backgrounds, bringing new ideas and new perspectives. By the time they complete their studies, they have forged strong connections not just with the UK, but also with fellow scholars, setting them in good stead to create a positive global impact.
Around the world, British embassies, high commissions, and alumni associations also play an important role in promoting collaboration, delivering in-country events and networking opportunities that ensure alumni stay connected to their Chevening community long after they have finished their award.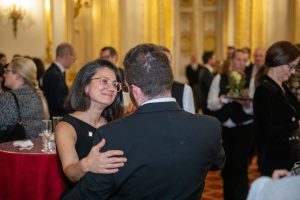 40 years of education
Since day one, Chevening has been committed to providing emerging leaders from all over the world with the opportunity to pursue postgraduate study in the UK.
Over the years, Chevening has also introduced several fellowships to enable more outstanding individuals to benefit from the programme.
Chevening Fellowships are offered to mid-career professionals who have reached a position of influence and want to increase their knowledge, networks, and potential through tailored short courses, research, or professional placements at UK institutions.
Chevening's ability to expand the programme has been thanks to the generous support of partner organisations, who share its vision for investing in the education of future leaders.
Chevening continues to welcome new partners, working together to achieve a greater impact year on year.
40 years of impact
A lot has changed over the past 40 years. But at the heart of it all, Chevening's commitment to create a positive global impact has remained the same.
Across fields as diverse as law, entertainment, politics, and technology, the global Chevening Alumni community have gone on to make an extraordinary contribution to the world as we know it.
For example, Anote Tong (Chevening Class of 1987) served as President of Kiribati and was one of the first world leaders to call for action on climate change.
He is just one of many extraordinary alumni who have gone on to use the knowledge and connections from their Chevening year for the greater good.
From advancing human rights for vulnerable groups in Mauritius to paving the way for women in diplomacy in The Bahamas, wherever you are in the world, you'll find members of the Chevening community working hard for a better tomorrow.
'We hope looking back on the extraordinary things our Cheveners have achieved over the past 40 years will inspire the next generation of leaders and changemakers to join the legacy…'
'Whatever your goals or career aspirations are, being a member of the Chevening community will help you get there,' said Emma.
Applications for the Chevening Class of 2024 are open until 7 November 2023.
Apply today!