In Zambia, 44 per cent of the population above the age of 15 cannot read or write. Through the Chiparamba Trust, a charity I founded, I am attempting to address this by engaging rural communities, where illiteracy is most widespread, in reading and writing programmes for children between the ages of five and 17.
When I talk about literacy, I remember the words of Nelson Mandela:
'Education is the great engine of personal development. It is through education that the daughter of a peasant can become a doctor, that the son of a mine worker can become the head of the mine, that a child of farm workers can become the president of a great nation…'
This quotation makes me realise that illiteracy in Zambia is limiting people's horizons. To help Zambian children realise their full potential, I decided to take action to change the narrative for people in rural communities.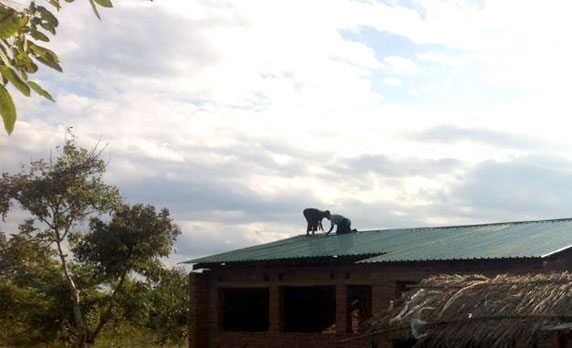 After months of hard work, the Chiparamba Trust had built a classroom block for Mphapa Community School with a total enrolment of 210 children by January 2018. The school has subsequently recorded an increase in pupil enrolment, particularly among girls.
A few months after the school had opened, I met a Masauso, a ten-year-old pupil of this school. He told me that he had finally quit herding cattle, a traditional practice in this area, in order to attend school. He said that he enroled because it is his dream to one day becoming a teacher, so that he could help children like him learn to read and write. The thought of studying in a beautiful iron-roofed building also excited him. Now, every evening Masuaso practices reading and writing with the help of his grandmother.
An equal access dream born in Glasgow
Meeting the children who benefit from the work that we do at the Chiparamba Trust makes my job particularly worthwhile. I am a teacher by profession and therefore have first-hand experience in the education sector. However, my first encounter with the UK education system was through a Chevening Scholarship to study for an MSc in Young People, Social Inclusion and Change at the University of Glasgow.
My Chevening year was an incredible learning curve for my career.
It was there, in Scotland, that I realised that my own country had a lot to do to create equal access to quality education for all.
That year I made a friend in Scotland who was also studying at Glasgow. Kate is from Sudomerice, a small town in the Czech Republic. We had deep conversations which resulted in her supporting my dream of forming an organisation.
Kate was instrumental in the completion of this community project by providing massive support and creating a link between the Sudomerice community and the Chiparamba area. This link helped her to successfully fundraise for our organisation from within her community and made the dreams of the Chiparamba Trust become a reality.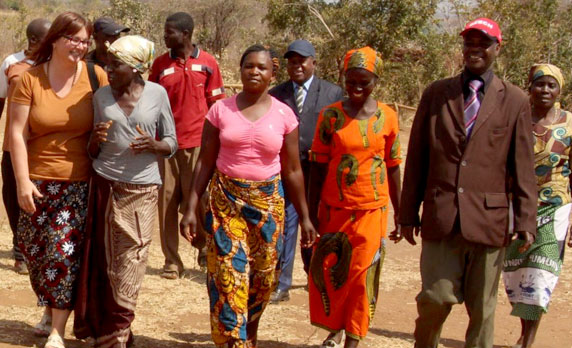 Now, the Sudomerice community lives deep in the hearts of the people of Chiparamba area and this collaboration with the Sudomerice community shall live on for years to come.
Collaborating so each child reaches their potential
I have learnt a lot from this collaboration and I now plan to increase the Chiparamba Trust's collaborations with individuals and organisations. I hope to run more diverse programmes that promote easy access to literacy on a wider scale.
This year I was selected as a Mandela Washington Fellow, a prestigious scholarship given by the US State Department to young African leaders who have demonstrated leadership skills and enacted positive change in their communities. I hope that this will provide me with opportunities, as Chevening did, to meet other individuals with the drive to enact social change.
Only by working together as a global community can we tackle global issues like illiteracy and help build a world where every child can grow to reach their full potential.