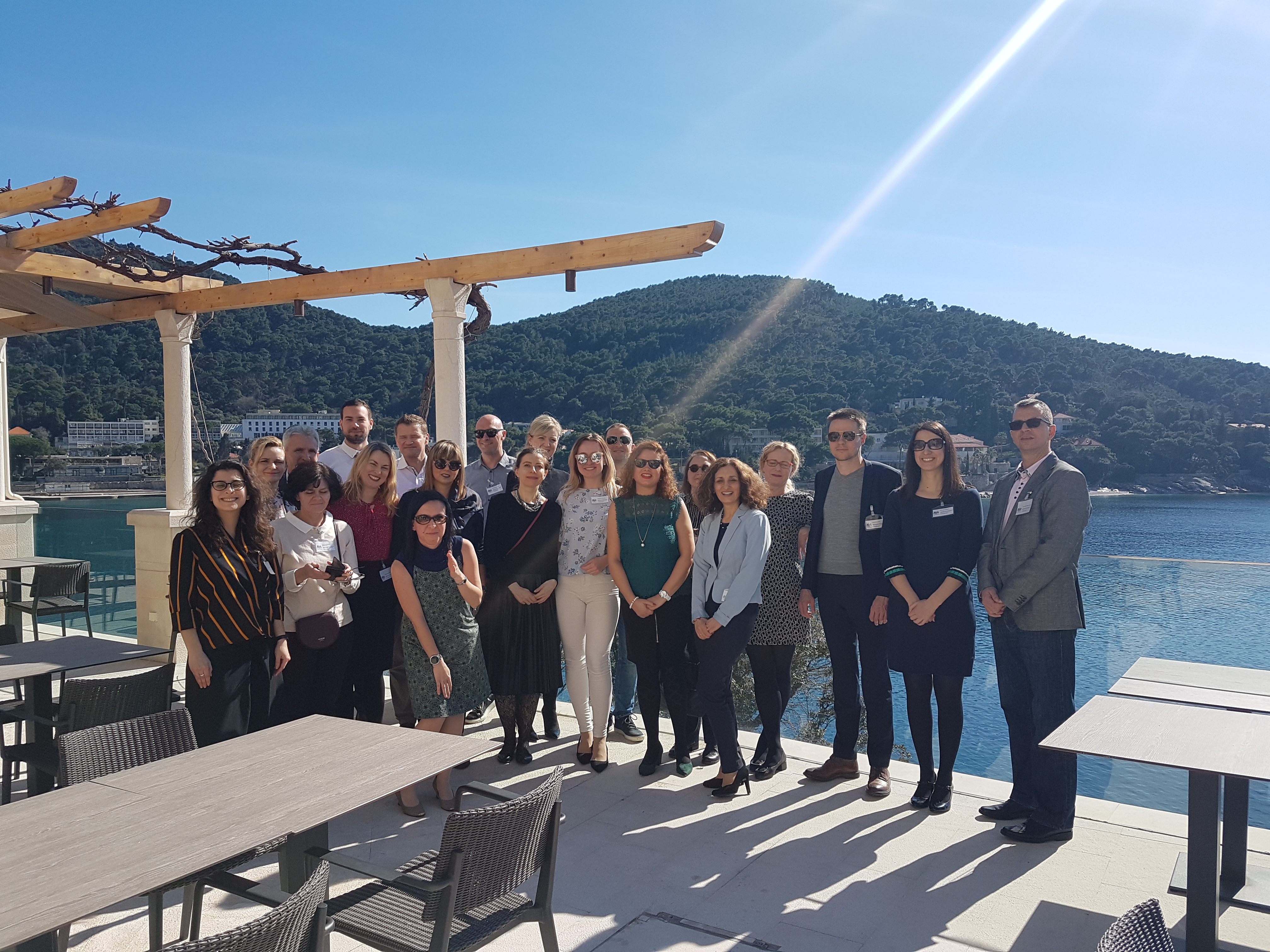 At Chevening, we know our alumni are talented and resourceful individuals. Chevening Alumni Croatia demonstrated this earlier this year, by delivering a successful conference focused on topics key to the continent of Europe, as the world around it grew chaotic due to the global pandemic.
Between 12-14 March 2020, the first regional conference of the European Chevening Alumni Network (ECAN) took place in Dubrovnik, Croatia. ECAN was established in May 2019 at a Warsaw conference hosted by the UK Foreign and Commonwealth Office (FCO), Chevening Secretariat and Wilton Park.
Alumni at that conference agreed that their inaugural regional conference would be in Dubrovnik, hosted by Chevening Alumni Croatia. This beautiful location was an excellent choice to attract participants – one attendee enthused that she had already promised her daughter a return trip following the conference!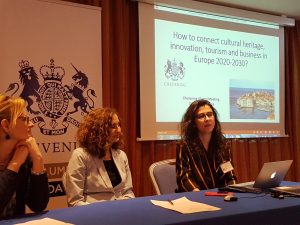 The conference covered a real variety of topics over its two days, including cultural heritage and innovation, business relations between the UK and European countries as well as climate change and sustainability.
Some of the ideas discussed have become more relevant than ever following the global turn toward social distancing. For example, during a lively cultural heritage discussion, panellists and audience talked about digitalising aspects of heritage for conservation purposes, as well as digitalising the contents of museums. At a time when museums and cultural centres are closed, the virtual tours and performances offered by these places have proven hugely popular, and very much appreciated by individuals unable to leave the house.
Indeed, Ms Kristina Barekyan mentioned setting up a special group on Chevening Connect on culture and art where Chevening Alumni exchange information – perhaps even serving as the basis for possible partnerships on mutual projects.
Due to the rapidly escalating closure of borders, and grounding of flights caused by Coronavirus (COVID-19), the final number of participants who were able to be physically present at the conference was 20 rather than the expected 60. Nevertheless, absent panellists persevered and participated via video link – something that we're now all too familiar with.
Waldemar Paclawski, one of the panellists who joined remotely, said that despite his shaky Skype connection he was able to deliver his part – though perhaps putting slightly more trust in the moderators to let him know when time was up than he might otherwise have done. Looking back on the experience now, he does not see the move to online as slowing ECAN down: 'with intense teleconferencing becoming the new normal, I can only expect the Chevening Alumni network will grow and prosper online.'
The panel on trade and business focused on the post-Brexit landscape for trade, the financial services industry and policy-making on business between European states and the UK, and among European states. Questions around the UK's role as a financial hub after the transition year, the need for continued cooperation and other key questions were debated by those present, and those participating remotely.
Linked to this topic was a third panel on climate change and sustainability where the need for sustainable finance instruments such as green mortgages sparked more lively discussion. As the continent (and the world) faces deep economic crises due to the ongoing pandemic, the relevance of these topics starkly resonates today.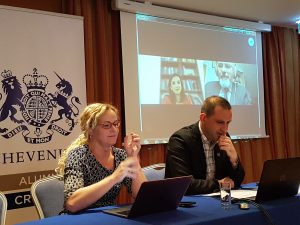 The conference ended with a series of conclusions, affirming the continuation of this new European alumni network. The intention remains for it to serve as a place to exchange experience, knowledge and offer support to other Chevening Alumni from Europe. In addition, it will maintain strong ties with the FCO.
To quote Waldemar Paclawski again, 'the conference conclusions clearly show that the Chevening Alumni Network will stay on course and on target through the pandemic disruption. With proper communication technology, like Chevening Connect and beyond, given the wealth of expertise and common spirit, I am confident we will become an integrated voice for Europe-wide and global opinion and a truly actionable group.'
If you are interested in reading the conference outcomes report, please contact the Chevening Secretariat.