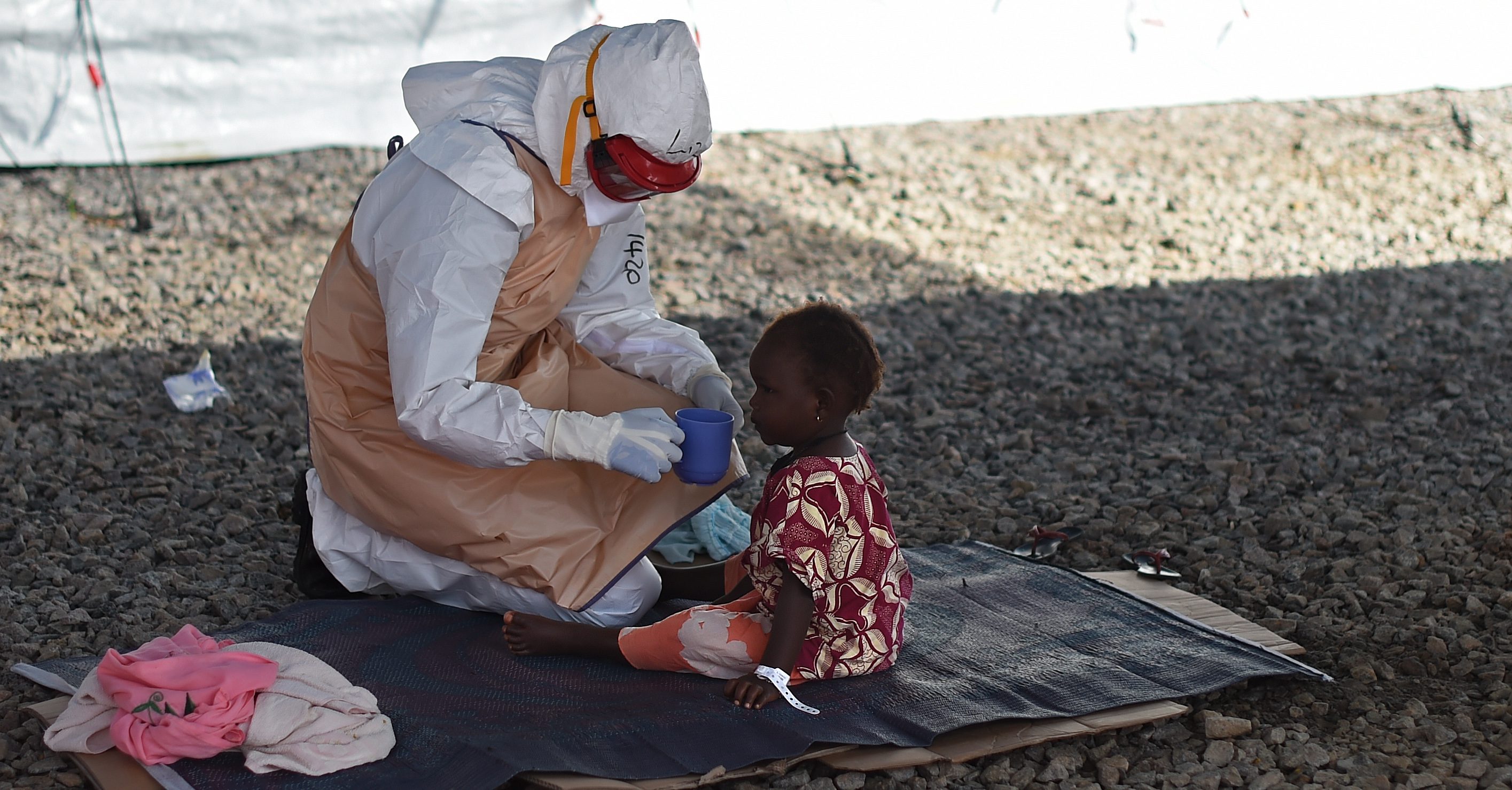 This article is taken from Distinction – the Chevening Magazine
Words by Caroline Scotter-Mainprize
---
The COVID-19 pandemic has seen elements of everyday life across the globe change beyond recognition. While the word 'unprecedented' has newfound popularity, localised epidemics have continually risen and fallen around the world throughout human history. More recently, the Ebolavirus broke out in Sierra Leone, where a Chevening Alumnus was just beginning his journey as a doctor. Here, he talks about his frontline experience – one which parallels the COVID-19 pandemic.
A PUBLIC HEALTH CRISIS
'No one knew how to deal with it when the outbreak first struck – it was chaos. There was no leadership. There seemed to be no coordination with the international agencies. There was no means of social mobilisation to engage with communities and limit transmission of the disease. We lacked equipment and resources and our own healthcare infrastructure was revealed to be very weak. No wonder it spread so fast. 'Chevening Alumnus Alimamy Serry-Bangura had been qualified as a medical doctor for only two years when the Ebola virus hit his home country of Sierra Leone in West Africa, in what the World Health Organisation(WHO) then called 'the most severe acute public health emergency seen in modern times'. He worked with colleagues to treat sufferers in hospital before contributing to community engagement in Kambia District in 2015, where he also worked as the lead clinician on the Ebola vaccine trial with the London School of Hygiene and Tropical Medicine (LSHTM).
STATE OF EMERGENCY
After an 11-year civil war and a cholera outbreak in 2012, Sierra Leonians were accustomed to crisis and, according to Alimamy, were not inclined to pay attention to Ebola. 'It was only when the President declared a "state of emergency" in July 2014 that everyone realised it was serious,' he said. 'And immediately, everything went into recession. Nobody cultivated the land or went to the markets. They didn't know where the infection was coming from or who was infected. They didn't even want to go to hospital because that signalled that they were dying. 'Health workers were stretched thin, often pulled out of other areas to work in Ebola wards, with negative effects on services such as maternity care, immunisation against a range of diseases, and malaria treatment. In addition, the impact on the agricultural sector meant that many people were battling malnutrition.
A CHANGE IN ATTITUDES
Ironically, according to Professor John Edmunds from LSHTM, who specialises in designing control programmes against infectious diseases, Ebola is not very contagious relative to other diseases, such as COVID-19. However, mistrust between the population and the government in Sierra Leone 'made it difficult for public health messages to get through'. Professor Daniel Bausch, a physician and virologist who directs the UK Public Health Rapid Support Team, agrees that lack of trust was a major problem. Top-down solutions, with an influx of outsider health workers, could be unsettling for people in rural communities, particularly if they were told to change traditional practices, like burial customs. 'It's one thing for us to say, "stop doing that because our scientific research shows it can have significant consequences,"' he said. 'It's another thing for people not to continue with something that has significance for them. 'For Alimamy and his colleagues, though, the fact that they were close to the communities and visibly affected by Ebola themselves (11of his fellow doctors died) made it easier for them to identify and engage leaders at a local level who could help them change behaviours and support the national response team. 'With strong local leadership, people took ownership and made it their personal responsibility not to travel and to change what they did to avoid spreading the disease. 'Alimamy has since noticed the beginnings of quiet change in some attitudes. 'I did some voluntary work with pregnant mothers and young children in one of the rural health clinics,' he said. 'I realised that people are now more likely to seek proper medical help.'
A BETTER FUTURE
The COVID-19 pandemic has been a different experience for Alimamy. Due to his studies at the London School of Hygiene and Tropical Medicine, he was only able to be in touch remotely with his colleagues working on the frontline in Sierra Leone. It is the asymptomatic transmissions that he finds has been the greatest contrast to his experience with the Ebola epidemic. While there are many differences between the outbreaks, Alimamy's goal remains the same: 'We want to get a critical mass of healthcare workers going back to Sierra Leone to strengthen the system and help create a better a future.
Read more articles from Distinction