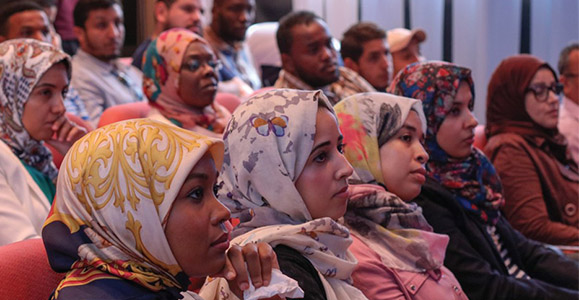 Creative marketing in Libya: Promoting Chevening outside the capital
'Chevening Alumni are the best advocates for the Chevening programme in their home countries.'
This is the philosophy of Abdulrahman Elgheriani, Chevening Alumnus and Founder of Tanmia 360, a youth-led, Benghazi-based NGO. During the application window for 2019-20 Chevening Scholarships, he's been putting his philosophy into practice by running a series of events to promote the Chevening programme in Benghazi, Libya. Situated 1000km from Libya's capital (Tripoli), it can be difficult for potential Chevening applicants to access the information and events provided by the British Embassy in Libya. Abdulrahman was determined to make sure that this didn't hamper their chances of obtaining a Chevening Award.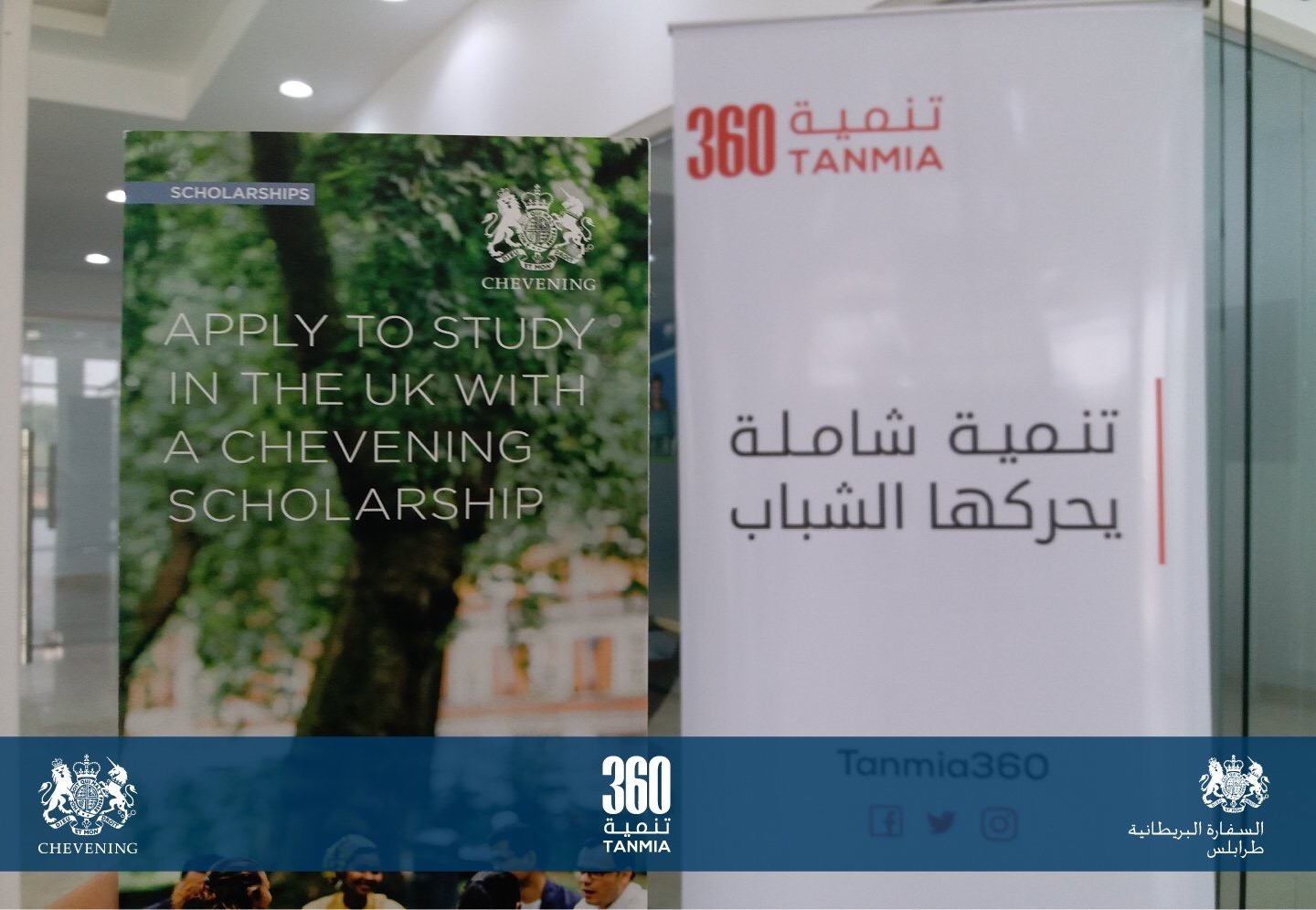 Access to life-changing opportunities
Providing access to life-changing opportunities for young people in Benghazi is right at the heart of the mission of his NGO, Tanmia 360, which aspires to achieve comprehensive community development. It strongly believes that development goals can only be attained by advanced levels of education, openness, and constructive partnerships. To that end, it is important to highlight that the success of the Chevening awareness event in Benghazi was a result of strong collaboration between Tanmia 360, the British Embassy in Libya, Benghazi-based Chevening Alumni, and the Man-Made River Authority.
To ensure that this great opportunity was accessible to all prospective applicants, Tanmia 360 launched a set of very proactive outreach and media campaigns. The campaigns were so successful that they attracted the attention of a member of the Libyan House of Representatives, H.E. Aisha Altublugi, who attended the event in support of its goals. Additionally, the event was reported by two major Libyan TV channels, an online news outlet, and a radio channel. This success was largely due to the strong encouragement and support provided by the British Embassy on social media.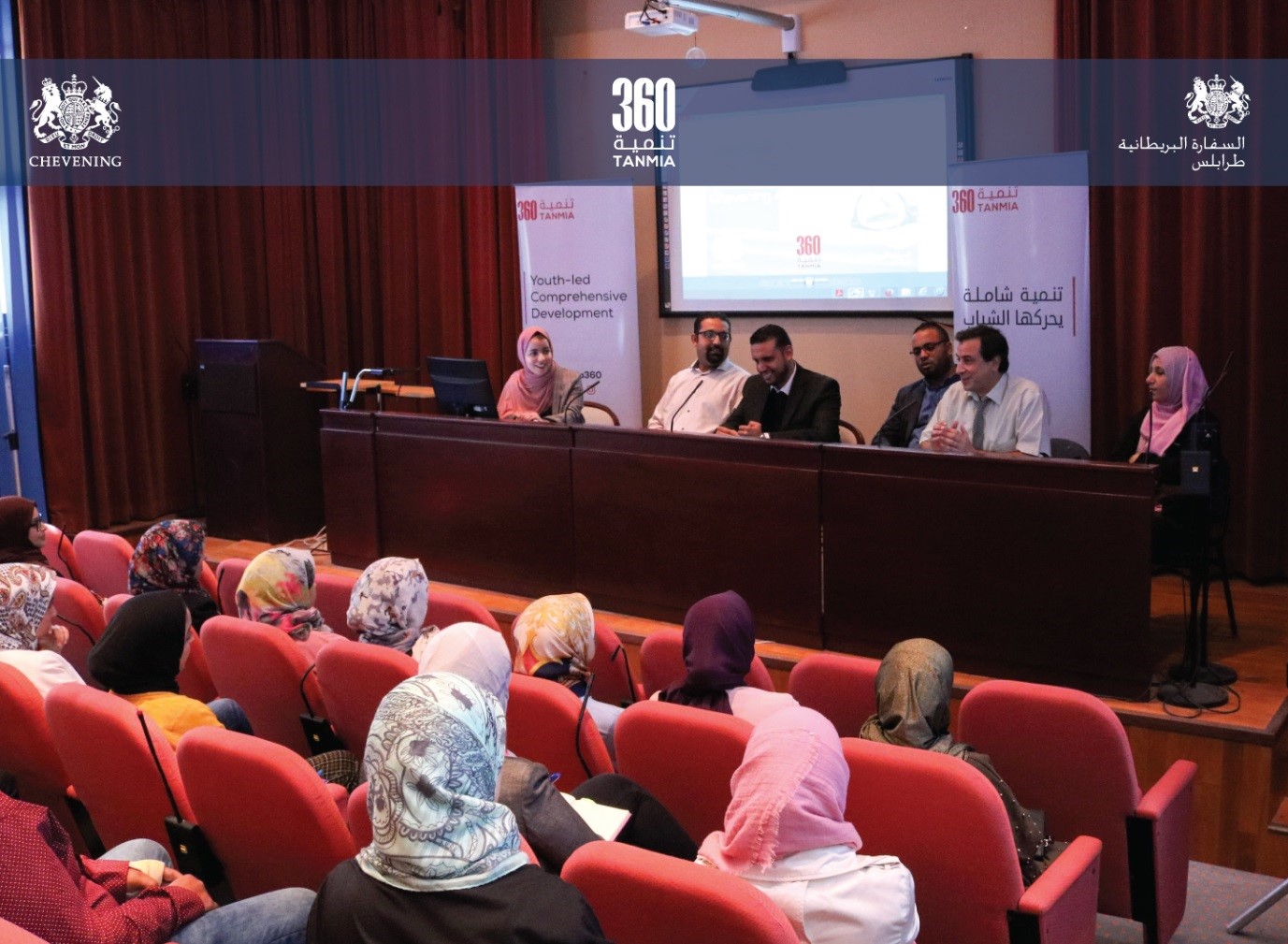 Great expectations
The level of interest in the event completely exceeded the team's expectations. A pre-event survey that was open for only three days revealed that over 400 people were interested in attending, more than 50% of whom had never heard of Chevening before. This list was eventually whittled down to 60 people, carefully selected according to strict eligibility criteria.
The event itself consisted of three sessions: a panel discussion by Chevening Alumni aimed at encouraging prospective students; a guide to successfully apply to Chevening; and tips on wisely selecting and applying to UK universities. Those sessions were facilitated by six Chevening Alumni from all walks of life.
Encouragingly, a post-event evaluation survey revealed that around 92% of attendees were very pleased with the information presented. It is a very proud achievement for Tanmia 360, and all partners in this event, that more than 90% of attendees now feel more ambitious and encouraged to apply for a Chevening Scholarship. Attendees' ages ranged from early twenties to over forty, and around half were female.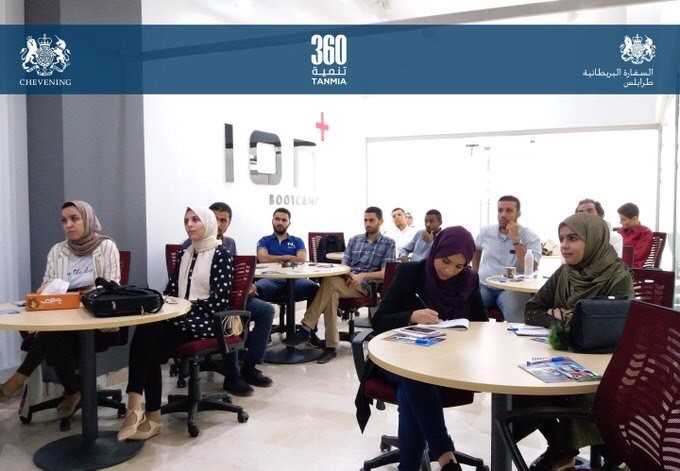 Applications in focus
The success of this first event was followed by a second, smaller event, targeted towards those who were really thinking seriously about applying for a Chevening Award. These sessions were more directly focused on writing techniques to ensure higher chances of success in the application stage, particularly when answering the four essay questions. The team also gave advice on writing personal statements for university applications. The main aim of this follow-up event was to put the applicants in the mind-set of an evaluator, encouraging them to produce content what would be meaningful to the reader.
We wish all Chevening applicants the best of luck with their applications!