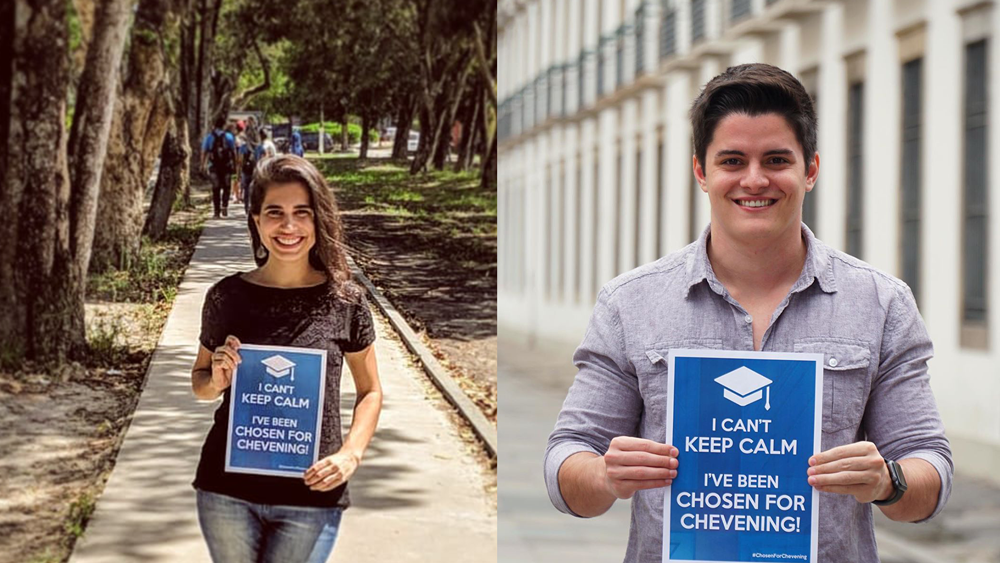 Chosen for Chevening? Offer letters for 2020/2021 are now being sent out
It's one of our favourite parts of the Chevening year: we're making life-changing offers to applicants.
We are now well under way with sending out offer letters to those lucky candidates who have been #ChosenforChevening. If you haven't heard from us yet, don't worry, we will be in touch soon.
If you have been chosen for Chevening, we hope you are as excited as we are to meet you! Get in touch with us on Instagram and Twitter using the #ChosenforChevening hashtag.
Remember, you have until 16 July to secure an unconditional offer from a UK university and accept your application. If you have any questions or concerns, please feel free to get in touch with us.
We know that 2020/2021 will be an exceptional year. COVID-19 has changed how people around the world work, study, and travel. You can find out about changes we have made to our programme to adapt to this here.
The Chevening experience may be a little different next year, but the most important parts will remain the same: you will be studying at a world-class UK university as part of an extraordinary community of future leaders and changemakers from over 160 countries and territories.