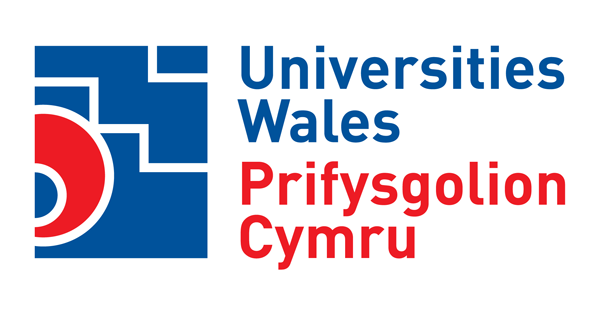 Chevening and Universities Wales announce partnership for Vietnamese scholars
Universities Wales is pleased to announce a partnership with the Foreign and Commonwealth Office on the creation of the Chevening Universities Wales Scholarships.
Universities Wales will co-fund up to ten Vietnamese scholars in 2020/2021 and in 2021/2022 to study a one-year taught master's in any subject at a Welsh university as part of the prestigious Chevening Scholarships programme.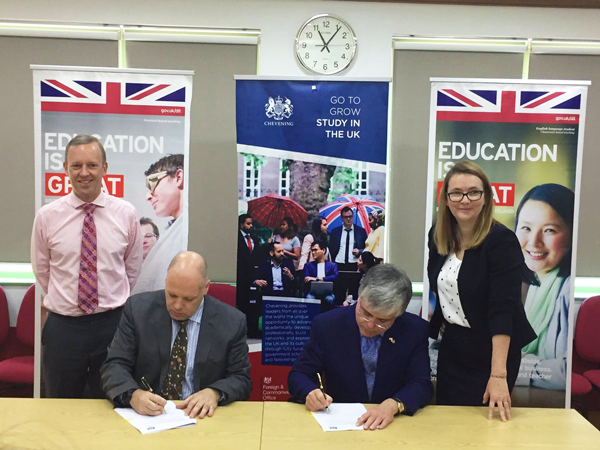 [From left to right: Gareth Ward, HM Ambassador to Vietnam; Stephen Taylor, Head of Internal Political Section, British Embassy Hanoi; Professor Iwan Davies, Chair of Universities Wales; Kirsty Williams, Cabinet Secretary for Education, Welsh Government]
Iwan Davies, Chair of the Universities Wales International Network, Universities Wales, commented:
'Chevening Scholarships are highly prestigious and celebrated for their role in developing future global leaders. Creating ten Chevening Scholarships for Vietnamese students to study at Welsh universities will create long-lasting and mutually beneficial links between Wales and Vietnam. These scholarships will boost student mobility and students will act as international ambassadors for our countries.
'These scholarships are part of a wider ambition to develop working partnerships with our colleagues in Vietnam and we look forward to taking this forward in the coming months and years.'
Stephen Taylor, Head of Internal Political Section, British Embassy Hanoi, Vietnam, commented:
'The Chevening Scholarships programme brings together young professionals with the potential to develop into future leaders in their chosen field. They are selected from around the globe to study at the UK's world-leading universities.
'We are proud to announce this partnership during Chevening's 35th anniversary year, its 25th anniversary in Vietnam, and during the anniversary of 45 years of diplomatic relations between the UK and Vietnam.
We are grateful for Universities Wales' support and the opportunities this opens for Vietnamese Chevening Scholars. We are confident it will lead to the strengthening of ties between Wales and Vietnam. We look forward to working together to bring even more future leaders from Vietnam on to this programme to study at universities in Wales.'
Chevening collaborates with a number of universities, governments and private sector organisations from around the world to support and enhance the experience of our Chevening Scholars, Fellows, and Alumni.
Since 1983, Chevening and its partners have helped to build bridges with more than 160 different countries and territories, supporting the education and development of future leaders, influencers, and decision-makers across the world.
Scholars will join an international network of over 50,000 Chevening Alumni when they graduate, many of whom have developed into influential leaders across all sectors since the programme started.
Applications for the 2020/2021 academic year are now open.