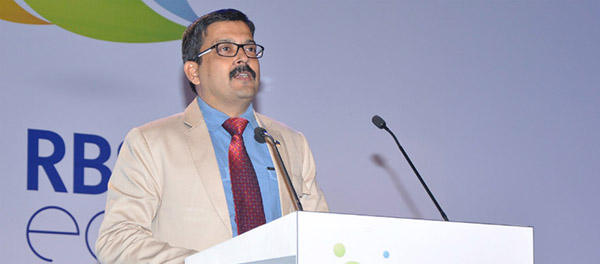 Chevening Alumnus Sujoy Baneerje from India recently won one of the 'Earth Heroes' awards offered by the Royal Bank of Scotland (RBS). The winners were chosen by an independent jury for their exemplary work on the ground in the field of wildlife and conservation.
Awarded in the 'Green Warrior' category, Sujoy worked hard to preserve the wildlife and resource abundant National Chambal Wildlife Sanctuary which is home to a high number of critically endangered and threatened species. He explained:
'Chambal River holds about half of the world's wild population of the critically endangered Gharials (a crocodilian species characterised by a long snout). This river also holds a sizeable population of the critically endangered Red Crowned Roof Turtle and threatened species such as the Gangetic dolphins and Indian Skimmer bird. It was indeed a privilege to be a part of wildlife Conservation initiatives of Chambal Wildlife Sanctuary being undertaken by the Forest Department of the Government of Uttar Pradesh.
It is indeed a matter of great honour to be conferred upon with this award. Not only am I happy to be a recipient of this award, I am pleased to see that RBS is acknowledging outstanding conservation efforts through these awards which is a motivation for others to follow.' Sujoy credits Chevening for many of his achievements including being recruited in 2006 by World Wildlife Fund as head of their Species Conservation Programme in India.
According to India Corporate Sustainability & Responsibility, Baneerje's on-going initiatives include designing a simple tree height measuring instrument 'Sujoy's Altimeter' which is under commercial production, and a new method of mitigating human elephant conflict called the 'Chilly Cracker Technique'.
A few photos from the award ceremony: