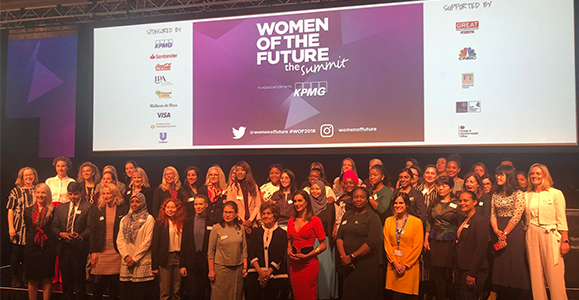 Cheveners inspired by leadership model 'based on trust' at Women of the Future Summit
'With kindness, we will change the leadership landscape,' said Pinky Lilani CBE (Founder, Women of the Future Programme), kicking off the 2018 Women of the Future Summit in London with a call to action.
Twenty five Chevening Scholars were privileged to attend this dynamic event, which aims to connect, inspire, and support the next generation of women in leadership. On the theme of 'Harnessing the Power of Trust,' 350 delegates from 44 countries were invited to reflect on the changing nature of trust, and discuss what this means for future models of leadership.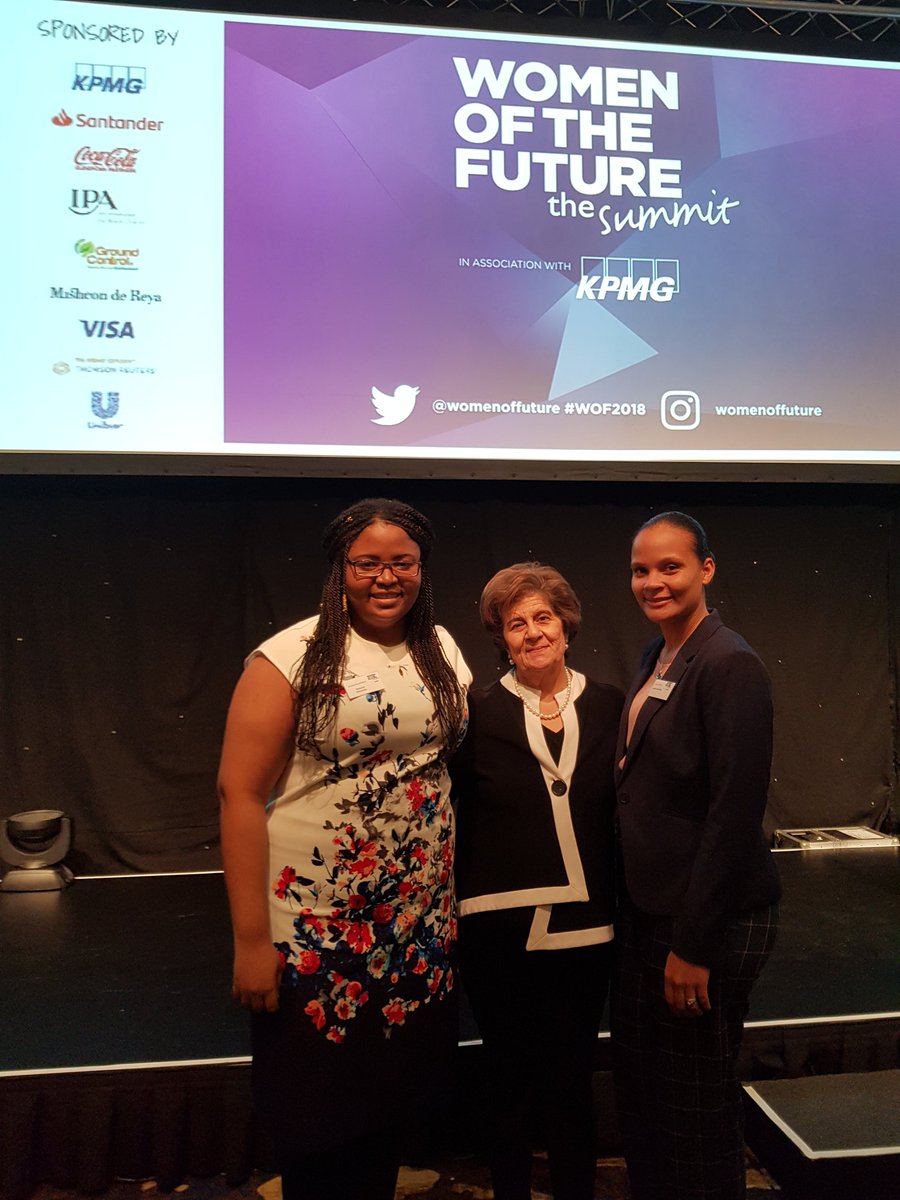 Technology and trust
To set the scene, keynote speaker Ed Williams (CEO, Edelman UK & Ireland) highlighted that 'we are living in an era of distrust,' characterised by declining public confidence in institutions such as government and mainstream media.
Technology was described by several speakers as a double-edged sword, providing increased transparency on the one hand, while undermining credibility, and facilitating 'fake news' on the other. In a panel on 'Technology and trust,' novelist Elif Shafak warned that social media has both a dark and a light side, 'like the moon,' but that we can empower and protect ourselves by 'breaking out of our echo chambers' and proactively seeking truth.
Chevening Scholar Diana Ishaqat considers these conversations on the theme of media and trust as 'crucial for us as a generation' given that our 'decisions and life choices stem from content we consume on the internet.'
In light of rapid technological advances, the audience was challenged to consider what kind of behavioural changes they can make, in their personal and professional lives, in order to generate a stronger culture of trust.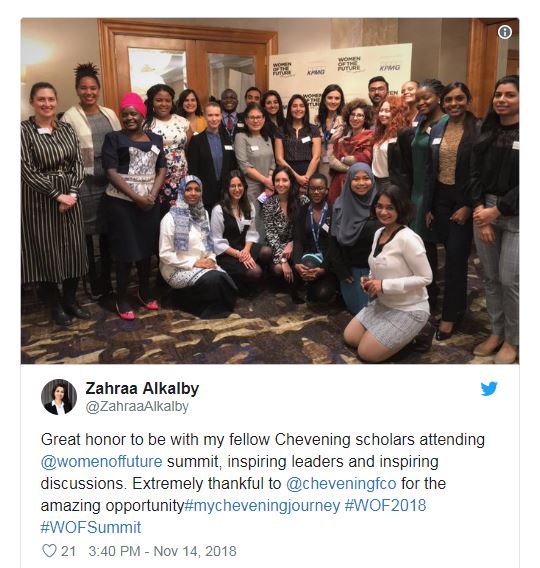 Kindness and leadership
'Compassion and kindness are key to building trust,' according to poet and activist, Jaspreet Kaur and this is a sentiment that was echoed throughout the summit.
In a panel on 'Kindness and leadership,' influential members of the business community highlighted the fallacy of conflating kindness with weakness. They explained the benefits of incorporating empathy into a business model that 'balances profit with purpose.' 
The panel went on to challenge the stereotype that women are 'too nice' to lead at the highest levels—a myth repeatedly debunked by the many inspiring female leaders who took to the stage throughout the day.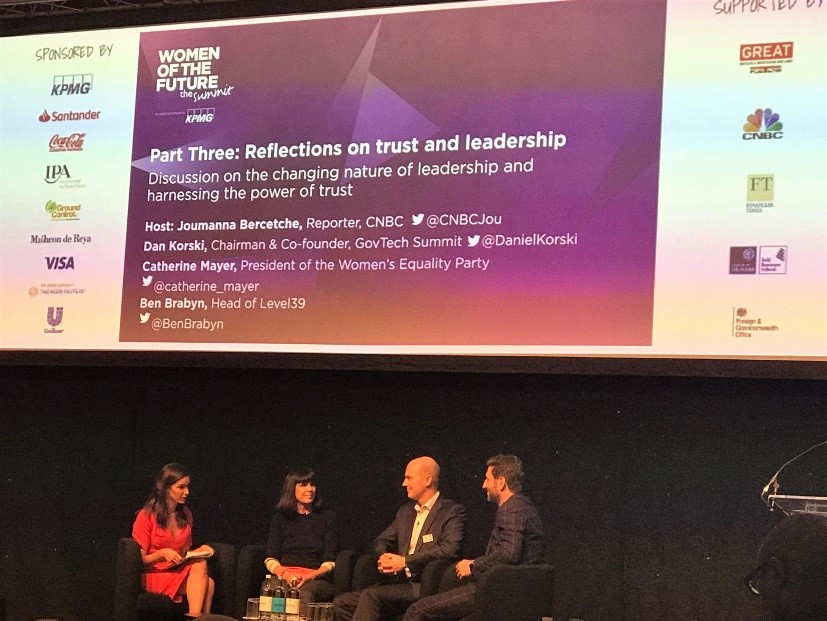 Day to day leadership
There was a strong emphasis on collective responsibility throughout the summit, with the audience being reminded at several junctures that we all have a role to play in contributing to a brighter future.
Although not everyone is destined to occupy a traditional position of power, leadership can be practiced at any level, and in any context. 'Everyone can take action personally to change the world,' advised Jacqueline de Rojas CBE (President of Tech UK), urging delegates to 'think of yourself as a participant rather than a bystander.'
Self-care and resilience
A key theme of the summit was the importance of self-care as a prerequisite for leadership and success. Delegates were reminded that in order to effectively lead and inspire others, they must prioritise their own well-being.
Neuroscientist and life coach, Dr Tara Swart attested to the importance of a healthy lifestyle and mental resilience, offering tips relating to sleep, diet and mindfulness. Scholar Macarena Acuipil was grateful for this practical advice, saying: 'I didn't before appreciate the importance of a healthy brain in order to achieve my [professional] goals.'
Women of the Future
Chevening Scholars came away from the event inspired, uplifted, and eager to implement the lessons from the day. Tanisha Patrick Ellison describing it as 'one of the best events I've ever attended.' Praising the quality of the sessions, and the amazing networking opportunities, she said: 'I'm so grateful to have encountered all that greatness in a single room!'
Reflecting on the message of the summit, scholars shared their interpretation of what it means to be a 'Woman of the Future':
'As women, we need to be self- confident and brave in taking tough decisions. We need to trust ourselves.'- Omayma Siddig (Sudan)
'It means to be able to let go of past failures, be completely present in the moment, and to continuously prepare oneself for the future.' – Shreya Garg (India)
'She is a person who is not necessarily a leader but everyday tries to act as if she is a leader. A woman who never takes her foot off the pedal.' – Macarena Acuipil (Argentina)
'She's someone who breaks the cycle, and introduces a different role model for others to look up to.'- Diana Ishaqat (Jordan)
'A women of the future is, firstly, the greatest believer in herself.' – Tanisha Patrick Ellison (Jamaica)