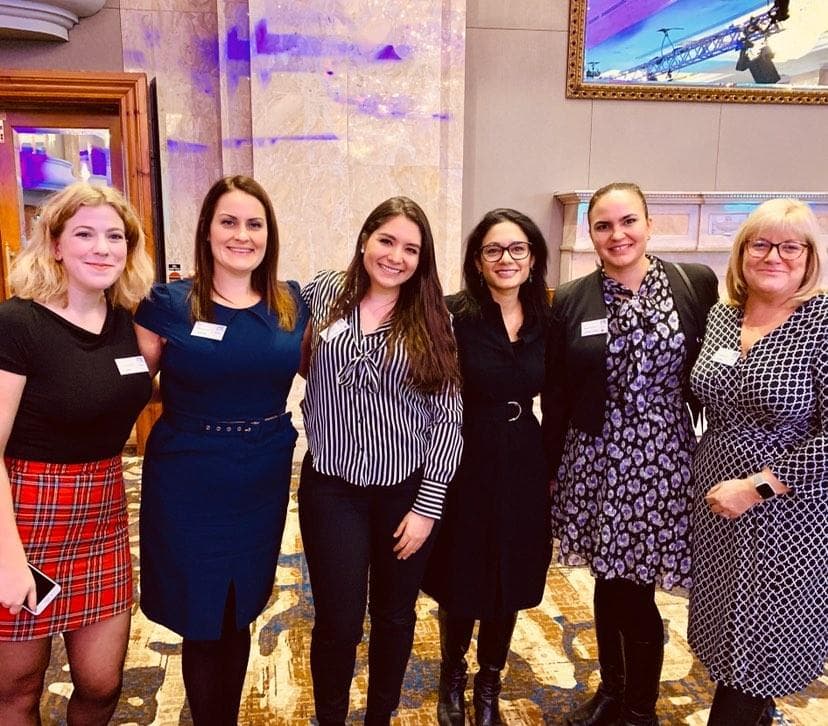 Cheveners enter an 'Age of Empathy' at Women of the Future Summit 2019
'Our mission is to help a generation of women make a difference.'
Pinki Lilani CBE (Founder, Women of the Future Programme)
After another year spent encouraging and nurturing potential in young women, the 2019 Women of the Future Summit took place on 7 November. The programme was once again filled with hugely successful women, including Laura Kuenssberg, Political Editor for BBC News, and Margaret McCabe, Founder and CEO at Debate Mate, speaking of their experiences and philosophies in the world of work.
Some of Chevening's best and brightest were invited to attend the summit, which aimed to 'discuss key issues of today through the lens of young women from around the world.' This year, the assembled delegates were asked to reflect on the 'The Age of Empathy' as the event's theme; as artificial intelligence becomes more commonly utilised in the workplace, will empathy come to be increasingly regarded as a vital skill?
Here we profile some of our scholars who attended the Women of the Future Summit, finding out how they're planning to make a difference in their field, and what empathy means to them.
Zaynab Blondin Diop, Senegal
MSc Public Health, London School of Hygiene and Tropical Medicine
'Workers from many fields feel threatened by the arising of artificial intelligence, and health workers are no exception, especially with telemedicine becoming increasingly common. Nonetheless I am convinced nothing can replace a human mind, its subjectivity and critical thinking. And empathy is one of the core qualities of a healthcare provider, but also to anyone working in public health.
Therefore, whether I end up pursuing a medical career, or working in policy making, attending this summit has been very empowering, especially for the young African woman that I am, looking forward to making a change – as small as it is – in this world.'
Maria Del Carmen Iturralde Vivanco, Ecuador
MSc Public Policy, University College London
'I have been designing different initiatives for Venezuelan migrants in Ecuador, but some of the major barriers faced correspond to xenophobia and rejection on behalf of the local population.
When working with different gender-sensitive issues, we have realised that women are acting as enemies of other women experiencing starvation, sexual abuse, human trafficking, and other deplorable situations caused by their vulnerable status. When returning to Ecuador, I would like to work on strategies for building empathy among migrants and migrant recipients, especially among women networks and through gender approaches.'
Juliana Outes Velarde, Argentina
MA Politics, Big Data and Quantitative Methods, University of Warwick

'I am taking a subject named 'Big Data: hype or revolution?' exploring the extent to which the current technological revolution will replace human beings, and how many areas will still need thorough and integral human action. Contrary to what many people think, there is plenty of space for human activity beyond these technological tools. Empathy, human recognition, and emotional intelligence will remain an invaluable asset in the near future.'
Caroline Jhoy R Nacional, Philippines
MA International Security, Oxford Brookes University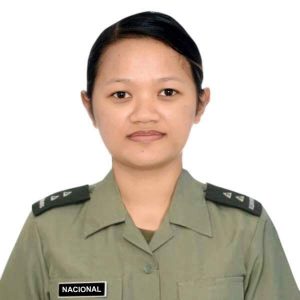 'I am one of the few young women in the Military Intelligence (MI) operations in the Philippines. Understanding the broad spectrum and positive contributions of artificial intelligence in the future security of our physical world and humankind against any types of threat is crucial in my work.
Since MI-trained women in our ranks are more often positioned as research analysts in counter-terrorism, I wish to propose a Strategic Plan Department to the Armed Forces of the Philippines, to invest in AI on combating local and international terrorism in our region.'
Rachael Abigail Saveria, Indonesia
MA Public Policy, University College London
'In 2016, I founded Girls Can Lead (GCL), an organisation with a purpose to increase the number of qualified and respectful Indonesian women leaders by encouraging their capacity to participate in building their community. We provide free leadership training, specifically for young girls living in rural areas, such as Poso and Seram.
My work with the GCL eventually led me to pursue my current degree in public policy with a goal to dedicate my life to be a specialist in gender and public policy and provide a sustainable solution to reduce gender gaps in Indonesia. The summit has been a great way to connect with like-minded women leaders, and learn from one another.'