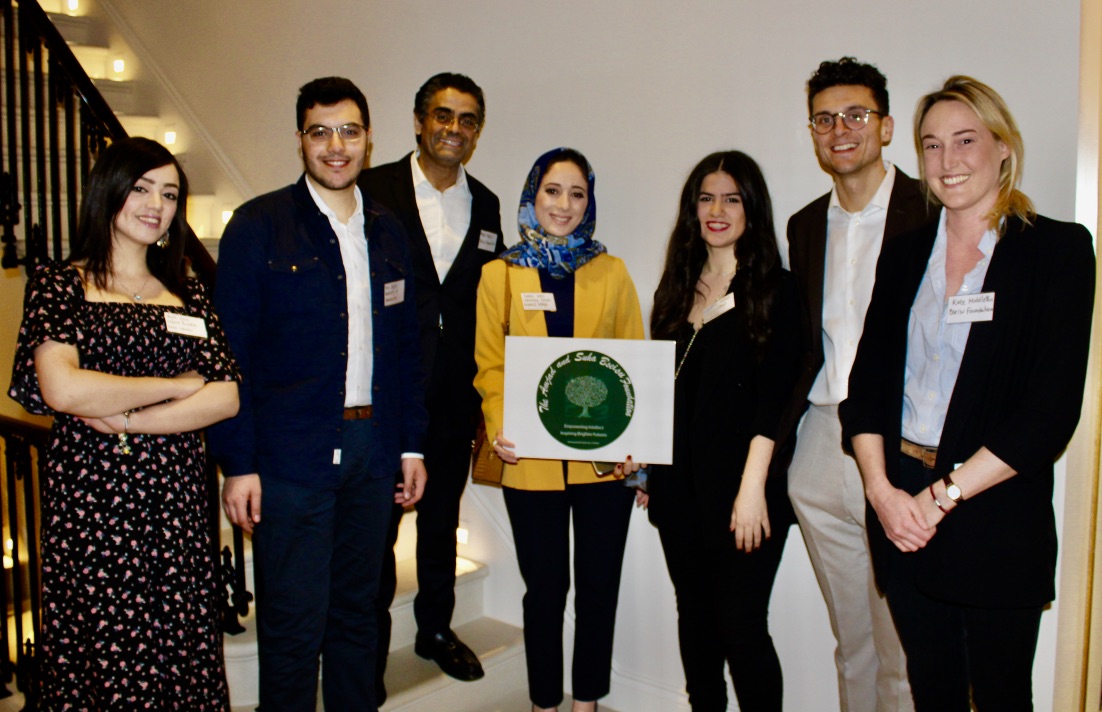 The scholarship is open to Chevening candidates from Jordan, Syria, Lebanon and the Occupied Palestinian Territories (OPTs), applying to study science, technology, engineering and maths (STEM) subjects at the UK's top 10 universities.
The Bseisu Foundation was founded in 2005 with the aim to empower young people from the Levant and help them to achieve their intellectual potential. The Foundation works with universities across the UK and US to provide scholarships for passionate and committed individuals.
On the creation of the new scholarship, Mr Amjad Bseisu, founder of the Bseisu Foundation said:
'Our foundation is focused on empowering young scholars, helping them to achieve their intellectual and professional potential.
'Against the odds and coming from disadvantaged communities, we feel it is our obligation to support such outstanding young women and men coming from disadvantaged communities in their pursuit of knowledge at great institutions of learning.'
Naomi Rayner, Head of the Scholarships Unit at the UK Foreign and Commonwealth Office said: 'We are delighted to begin this new partnership with the Bseisu Foundation.
'Through this partnership, more outstanding future leaders will be given the opportunity to access higher education and develop skills necessary to go on a make an impact in their communities.
'On behalf of the UK government, I thank The Bseisu Foundation and all of our partners for their ongoing commitment to the Chevening programme.'
Applicants follow the standard Chevening application process, including applying directly to their chosen universities.
Chevening works with a number of universities, governments and private sector organisations from around the world to support and enhance the experience of our Chevening Scholars, Fellows, and Alumni.
Since 1983, Chevening and its partners have helped to build bridges with more than 160 different countries and territories, supporting the education and development of future leaders, influencers, and decision-makers across the world.
Scholars join an international network of more than 50,000 Chevening Alumni when they graduate, many of whom have developed into influential leaders across all sectors since the programme started.