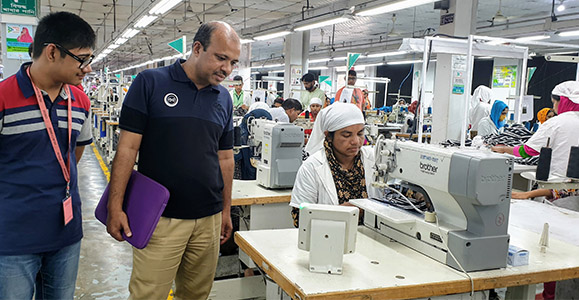 Alumni award winner on a mission to challenge taboos and support women's health
Chevening Alumnus Mamunur Rahman is a social entrepreneur who is working towards creating employment for women, tackling stigmas around women's health, and ending period poverty in Bangladesh. He studied an MA in Gender and Development at the University of Sussex in 2006.
Mamunur is the inventor of the Ella pad, a low-cost sanitary towel made from leftover clothing materials by women working in garment factories in Bangladesh. In 2019, he was awarded the British Council's Study UK Global Entrepreneurial Alumni Award in recognition of his groundbreaking work, which has supported more than 50,000 women with improved health, hygiene, and employment opportunities.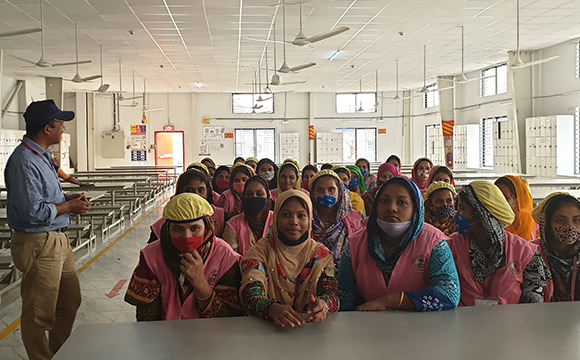 What social issues are you hoping to address through the Ella pad initiative?
Growing up in a large family in rural Bangladesh, I saw first-hand the effects of period poverty on my sisters and wanted to make a change. As I grew up and started work, I identified more challenges for women workers in Bangladesh. Many female garment and textile workers did not have access to toilet facilities at work, let alone sanitary napkins. Even women who were working in textile factories did not have access to scraps of material to manage hygiene during their periods. As a result, women are often forced to be absent from the work places and the whole textile sector – which employs about 4 million female workers – is losing over 200 million work days each year. It is like a silent tsunami to the sector. We also observed that the major reason that girls were dropping out of education, was due to not having access to menstrual hygiene facilities at schools.
The situation compelled me to develop a practical solution, and I came up with the idea of creating sanitary napkins from discarded cloth. I encouraged my friends in the garment sector to introduce sanitary products for garment workers, as I wanted to challenge the social taboo of menstrual hygiene, which is a big issue in the context of our country. In 2013, I shared the project with the United Nations Institute for Training and Research (UNITAR) followed by a training with them on sustainable consumption and production (SCP). It did not work well in its early stages – it was labelled as a crazy idea and failed to receive funding. However, I was not discouraged and, in 2016, I applied for the Humphrey Fellowship to further develop my project and got scope to work with the D-Lab of Massachusetts Institute of Technology. Finally, in 2018, I received a US State Department-funded grant to develop our pilot project.
The primary social issue is breaking through the stigmas surrounding menstrual health, and acknowledging that period poverty is a huge problem for both social and economic development. With the Ella initiative, we want to address both problems. We want to prevent more girls from dropping out of school and see a situation where female workers are no longer deprived of their salaries due to their forced absence in the factories.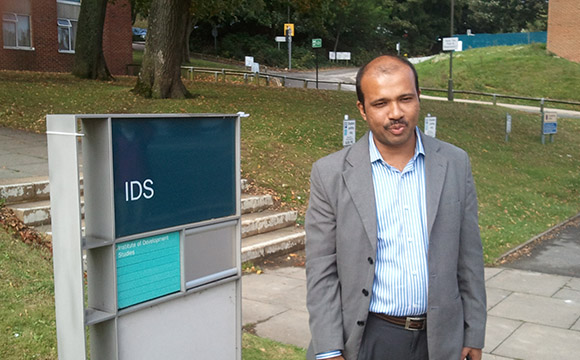 How did your time studying in the UK influence your work, or your way of thinking?
I came to the UK in 2006 to study for a Master's in Gender and Development at the University of Sussex, where I focused on empowering women in garment factories through improved sanitation. I was greatly influenced by Professor Robert Chamber's work on development and sanitation and I am still in touch with him and other Sussex faculty members in relation to the Ella pad initiative. The unique approach at Sussex was that they encouraged me to take to take ownership of my work. Rather than working as a mere employee, I was always inspired use my own initiative when devising solutions for social problems I'd encountered. I am grateful to Chevening for opening the window of opportunity and awarding me the first international scholarship in my life. Without Chevening, it would not have been possible for me to get an MA from Sussex.
What does it mean to you to be recognised, by the Study UK awards, as a global changemaker?
There were three issues that we set out to tackle with Ella pad, and this award recognizes that we have addressed all of them through this single initiative. Firstly, we want to change perceptions of menstrual hygiene, so that it is understood to be not just a women's issue, but a wider social issue. Secondly, we wanted to empower women by creating jobs for them. Finally, we wanted to find a use for the many scraps of cloth that are considered waste materials by factory owners. This avoids them going to landfill and raises awareness about the importance of environmental protection. With this award, we hope to keep making progress in changing perceptions. This global level recognition will ease our way to move along the uneven roads in Bangladesh!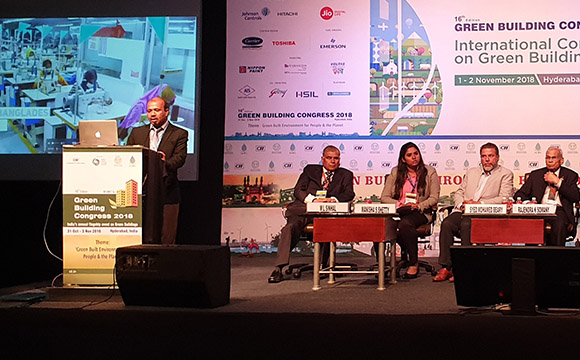 How do you hope to create more social impact in the future? What is the future of Ella pad?
The primary goal of Ella pad is to ensure that all women have access to sanitary towels, something that should be considered part of their fundamental human rights. We want to do this whilst reducing the environmental carbon footprint with appropriate green products. Our initial target is to reach 4 million garment workers who can easily make our products with the materials available at their hands. After this, we want to reach 10 million school girls with support of Ella Alliance members who are producing the surplus products. By 2021, our target is to create about 1000 small green women entrepreneurs, who will reuse the scraps of the garment/textile sector to make sanitary napkins. We also want to scale up the project in other developing countries, where female factory workers face similar challenges.  At the same time, we want to encourage a shift in global culture, away from plastic-based disposable sanitary napkins towards an eco-friendly sustainable solution of reusable sanitary towels. 
To find out more about Mamunur or Ella pad, please visit their website: www.ellapad.org