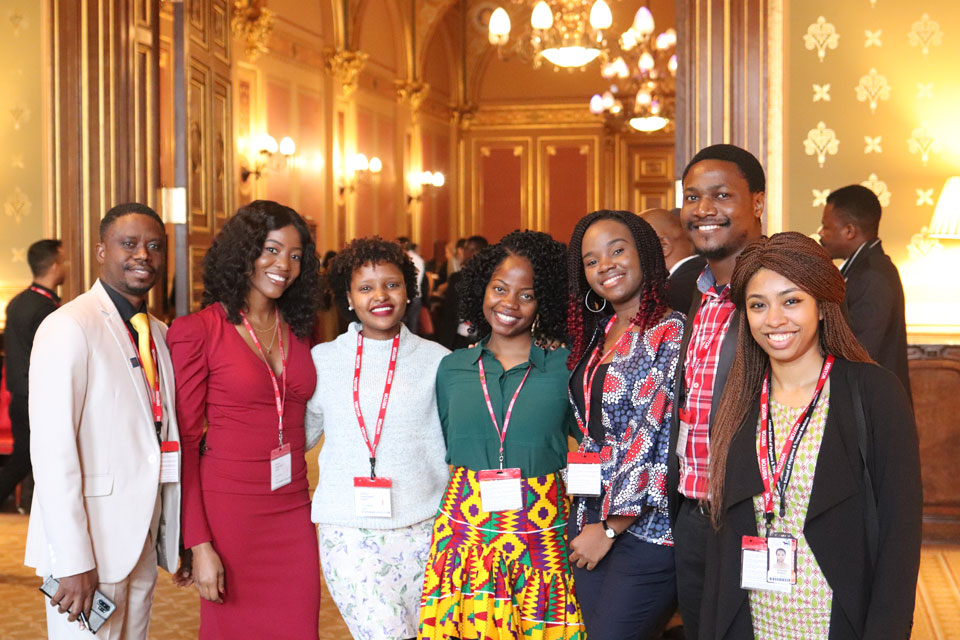 Chevening Scholars from across Africa met with civil servants at the FCO in London to discuss issues of mutual interest in the run up to the UK hosting the UK-Africa Investment Summit.
Over 150 scholars from 36 African countries met with FCO desk officers who specialise in African policy issues for an open and in-depth exchange of ideas and issues.
This meeting was designed to strengthen mutual understanding of the opportunities and challenges across the continent, and to deepen an understanding of the UK's priorities in the region.
'Chevening is one of the most important things we do'
Harriet Matthews, Director for Africa at the FCO, spoke with scholars about her career history of working in Africa, and the work of her department across the continent.
'Chevening is one the most important things we do at the Foreign Office,' she said. 'Leaders need to engage more with young people if we are to really meet the challenges of the future. You will be equipped to make a difference in a world that needs fresh, loud, diverse, and vibrant voices'.
She also fielded an hour of questions ranging from supporting tech entrepreneurship, the disproportional effects of climate change on Africans, and the experiences of Cheveners on returning to their home countries after their scholarships.
Ms Matthews concluded by praising the largest ever cohort of scholars from Africa, and spoke of her expectations that the scholars in the room would one day be the leaders in their chosen fields that Africa needs.
Loved meeting some of the record 467 #Chevening scholars from across Africa. Energy, ideas, challenge and new connections. All the reasons I love #Chevening events. #MyCheveningJourney @cheveningfco pic.twitter.com/ASwu4qfwHN

— Harriet Mathews (@HarrietLMathews) December 12, 2019
Scholars spoke of the productive and positive nature of the day, and felt motivated to work harder to bring about positive change back home.
'I found it really interesting being in a room full of Africans,' Onyinye Nkwocha, a Nigerian Chevening Scholar studying at the University of Sussex said.
'Listening to everyone talking about the beautiful things that they plan to do back in their home countries, the things that they've been experiencing, and are trying to take back home from the UK, it is really refreshing and very inspiring to see that Africa has huge potential for the future through all of us in this room,' she added.
Other scholars share their experiences on Twitter.
Exciting moments from the Chevening African Engage event organised by @cheveningfco in London.
Again, connecting with vibrant professionals, and discussing amazing ideas for Africa, and how the @foreignoffice will collaborate to achieve some of these goals.#mycheveningjourney pic.twitter.com/6GR8Xv62cO

— Anietie Wisdom Williams (@Anietie_Wills) December 12, 2019
Scholars to attend UK-Africa summit
This policy workshop took place in the run-up to the UK-Africa Investment Summit, taking place in London on 20 January 2020. This summit, hosted by the UK prime minister, aims to create new lasting partnerships between the UK and African countries that will deliver more investment, jobs, and sustainable growth. It will bring together businesses, governments, and international institutions to showcase and promote the breadth and quality of investment opportunities across Africa.
As Chevening Scholars are selected based on their potential to develop into future leaders, seven African scholars will attend the Summit.
You can also attend via the live stream here.