Chevening Gurukul Fellowship for Leadership and Excellence
Hosted by the University of Oxford
Open for applications until 7 November 2023
The Chevening Gurukul Fellowship for Leadership and Excellence is the UK Foreign, Commonwealth and Development Office's flagship fellowship for India and has run for more than 20 years. The fellowship is aimed at young high-flyers and mid-career professionals from diverse backgrounds with strong and demonstrable leadership potential. The fellowship addresses issues faced by leaders in all fields and explores changing ideas and practices of leadership, looking at the implications of globalisation for Indian leaders.
The fellowship is hosted by the University of Oxford within the Department of Politics and International Relations.
The fellowship is funded by the UK Foreign, Commonwealth and Development Office.
---
Programme structure
The 12-week Chevening Gurukul Fellowship for Leadership and Excellence at the University of Oxford starts from the premise that as an economic powerhouse of the global economy, a growing leader in science and technology, and the world's largest democracy, India is in a pivotal position to drive forward an effective and legitimate institutional international order to meet the emerging challenges to global integration.
Every year twelve selected Gurukul Fellows will be offered an intensive, twelve-week residential course at the Department of Politics and International Relations (DPIR) at the University of Oxford to study and address these challenges through three fundamental and interlocking components focusing on academic understanding, policy relevance and personal development.
This innovative programme will familiarise India's future leaders with an understanding of the contemporary opportunities and challenges of global integration, the leadership skills to play a leading role in meeting them, and the knowledge to translate this into policy and practice.
Gurukul Fellows will be exposed to current issues and themes impacting global leadership, including:
The economics of global integration: growth, trade, regulation and deregulation
The role of science and technology: climate change, the internet, technological inter-connectedness, cyber security
International governance and government of the nation-state: the UN, WTO and trade agreements, the European Union and Brexit
Social challenges of and to global integration: migration, refugees, inequality and intolerance
The new politics of support and opposition to global integration: nationalism and internationalism, security and conflict
Personal development and leadership skills
The Gurukul Fellowship runs from mid-September – November each year. The course includes numerous site visits in the UK and a varied cultural programme designed to integrate Gurukul Fellows into the academic and cultural life of the University and Department. Throughout the programme, fellows will develop, research and present a public policy plan while building their professional networks.
Applications are open!
Applications for the Chevening Gurukul Fellowship for Leadership and Excellence are now open.
Apply today
Benefits
Each fellowship includes:
Full programme fees
Living expenses for the duration of the fellowship
Return economy airfare from India to the UK
---
Eligibility 
To be eligible for the Chevening Gurukul Fellowship for Leadership and Excellence you must:
Be a citizen of India and currently live in the country
Return to your country of citizenship at the end of the period of the fellowship
Have a postgraduate level qualification or equivalent professional training or work experience in a relevant area at the time of application
Have at least ten years' work experience prior to applying
Be a mid-career professional with strong leadership potential in a wide range of sectors including state or central government, private sector, media, and civil society
Have a good working knowledge of English to be assessed in your application form and if you are invited to interview
Not hold British or dual-British citizenship
Agree to adhere to all relevant guidelines, requirements, and expectations of the programme
Not be an employee, a former employee, or relative* of an employee of His Majesty's Government, or have been within the last two years from the opening of Chevening applications (including the Foreign, Commonwealth and Development Office, all British Embassies/High Commissions, the Home Office, the Ministry of Defence, the Department for Business, Energy and Industrial Strategy, the Department for International Trade and the UKVI), the British Council, a sponsoring UK university, or a staff member of the Association of Commonwealth Universities.
* Note:  Relatives are defined as parents or step-parents, siblings or step-siblings, children or step-children, spouse, civil partner or unmarried (where the couple have been in a relationship akin to marriage or civil partnership for at least two years).
Application timeline
Key dates for the Chevening Gurukul Fellowship for Leadership and Excellence
Applications open at 12:00 BST
12 September 2023
Applications close at 12:00 GMT
7 November 2023
Applications are sifted against eligibility criteria
From 08 November 2023
Reading Committee assessments

Independent reading committees assess all eligible applications. Their scores and rankings are then passed back to local British embassies/high commissions.

Mid-November to December 2023
Applicants shortlisted for interviews

Once the embassy/high commission has reviewed the applications, they produce a shortlist of those who they will invite to interview. Notifications will then follow.

Early to mid-February 2024
References and education documents deadline
February 2024
Interviews take place

Candidates from all over the world are interviewed by panels at British embassies and high commissions.

May 2024
Results announced
May-June 2024
Selected candidates will complete paperwork and start their visa application.
June 2024
2024/25 Chevening Gurukul Fellowship for Leadership and Excellence runs.
September 2024 – November 2024
Please note this timeline is subject to change.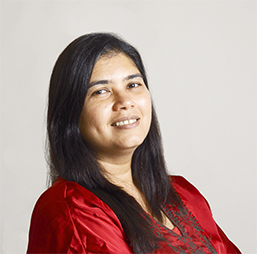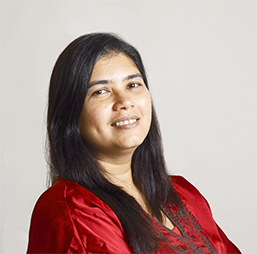 Find out more
Got a question about Chevening Fellowships?
FAQs