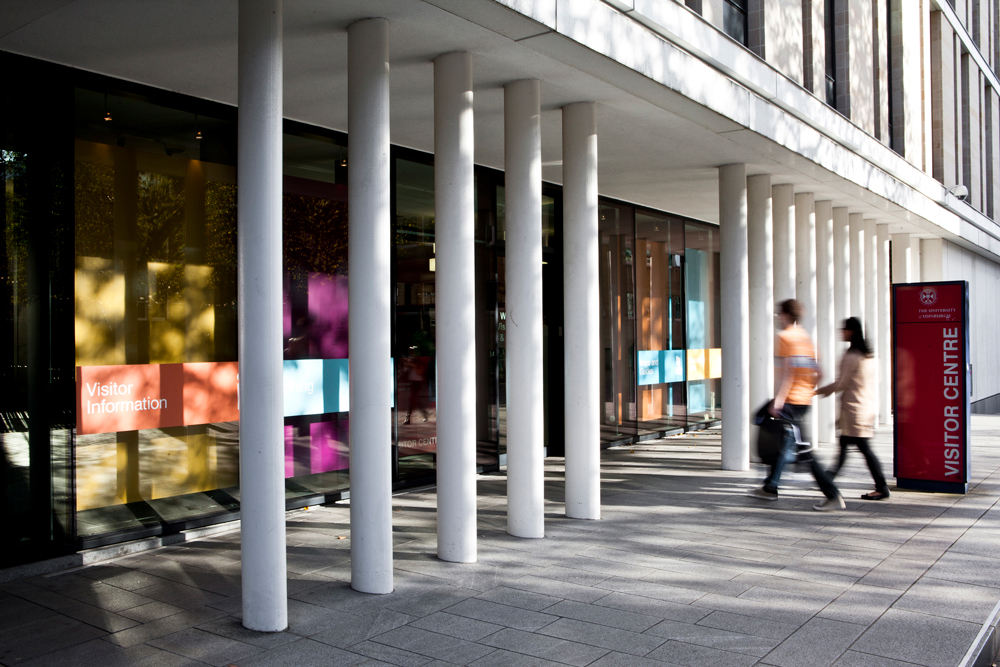 Meet our conference speakers
---
Session 1 – Public policy and governance
---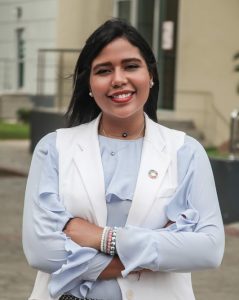 Data, power, and policymaking: Can we rethink data for development and leaving no one behind?
Mildred Samboy Hernandez
"Dominican, poetry passionate, lawyer, master of social work, currently pursuing an MSc of International Social and Public Policy (Development) at LSE. International development and human rights worker."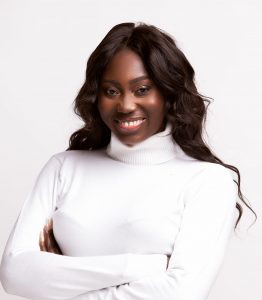 Urban entrepreneurialism and the failure of housing  public policies to shelter homeless people in Ghana
Roissa Ohenewa Darko
Roissa is a community development professional with a keen interest in homelessness, working with the objective to innovate sustainable shelter interventions through housing policy reforms.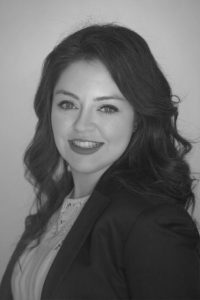 Shaping the world through education!
Reem Noureddin
MA Education, Gender and International Development at UCL
"Committed to improving learning opportunities for children, as it's the way to equity and justice.
Education is a gift, and you honour it by giving back your personal best. It's time to help Syrian children shape their world through education."
Facebook: Reem Noureddin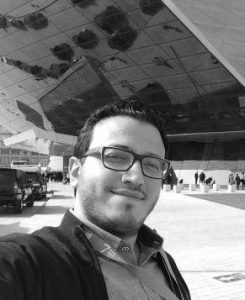 Shaping the world through education!
Mohamad Yaman
MSc in Development Projects
"Passionate about education in emergencies, leading and implementing development projects. There are 258 million children out of school, I'm here to change that.
Education can be a powerful tool for change, a key to solving conflict, and a protective intervention to achieve peace and social justice."
Linkedin: Mohamad Yaman Sammani
---
Session 2 – Environment
---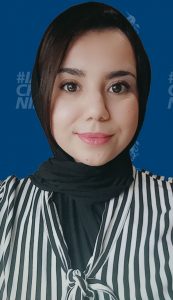 The impact of different green marketing campaigns on individuals behaviours and attitudes towards the environment.
Saaida Atif
Digital Marketing and Channel Management MSc at the University of Surrey
"Leadership is about having a vision that can empower people to become future leaders."
Climate Change a path to Unsustainable Development Goals: A need for reflection 2021
Chambalson Chambal
"A person driven by results and passionate for research. My talk is a reflection on how climate change has undermined the operationalisation of health development programmes."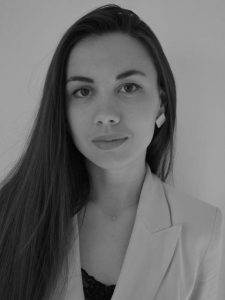 (Youth) Participation in environmental decision making
Jovana Mirjanić
"Ecologist, activist, youth educator, nature lover and, after a MSc in Climate Change, hopefully a regional leader in environmental policy!
When you are in love with someone, you would do anything to protect them – that is why I am doing my best to protect the wonders of nature!
Let's explore the main environmental frameworks which may seem distant to individuals, unless we remember that active citizenship can influence decisions about our environment!"
Instagram: hermiona_vizli, LinkedIn: Jovana Mirjanić, Facebook: Jovana Mirjanić (Јована Мирјанић Мира)
---
Session 3 – Law and Social Justice
---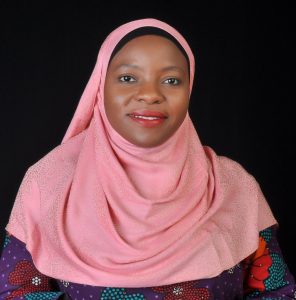 Third world approaches to global justice
Hawa Ajanigo Ocheni
"I am a Nigerian lawyer pursuing an LLM in International Development Law & Human Rights, with special interest in third world approaches to international law.
International law elides the voice of the global south. I contend that international law be deconstructed to achieve global justice while '… shaping the changing world.'"
Twiter: @onigo2012, Intstagram: onigo7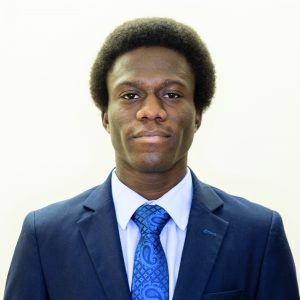 Crime scene investigation and justice delivery: how can forensic science help Nigeria?
John Ogunjimi
"I am enthusiastic about forensic science's practice and teaching and am working towards seeing forensic science take its rightful place in Nigeria's criminal justice system.
My presentation highlights the present condition of forensics and the challenges facing crime scene investigations in Nigeria, concluding with recommendations capable of revolutionising justice delivery."
LinkedIn: johnogunjimi Twitter: @JohnOgunjimi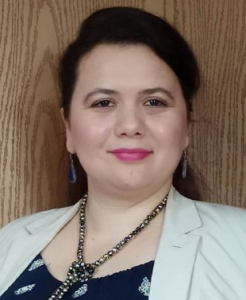 Leadership in education: building female leadership capacity for social justice
Emine Sheykhametova
Emine Sheykhametova has 15 years of experience as educator and is currently doing her MA in Educational Leadership and Management with the University of Warwick.
---
Session 4 – Development
---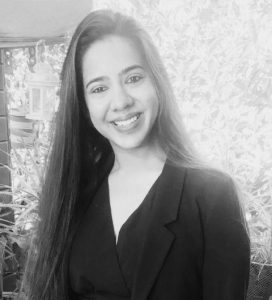 Women in leadership: comparing developed (the UK) and the developing (India) corporate economy
Pallavi Mahajan
"I am a gender advocate working towards gender inclusive policies and legislation in international relations, diplomacy and state governance.
My presentation focuses on 'Women in Leadership Roles through various female empowerment agenda actors in corporate economies while comparing the UK (developed) and India (developing) economies."
Instagram – pallavimahajan4, Twitter – kaleidoscope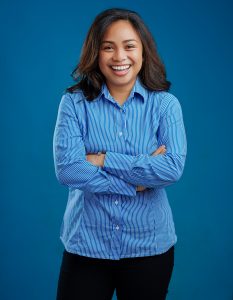 Media for Change
Lova Andrianina Randrianasolo
Lova Randrianasolo is a development practitioner with years of experience in behavioral change projects, gender and youth empowerment. Currently, she is a Chevening Scholar studying a master's in Development Studies at the Institution of Development Studies with interest in social change, power and participation and politics of gender.
With her five years of career, she has volunteered and worked with different organisations in Madagascar that allowed her to serve her passion on tackling child and youth poverty. She dedicates her career in advocating on child and youth issues about accessibility to quality education, health services, violence against youth and gender disparities. She believes that communication and technology can be a good way to inspire and bring change within the community.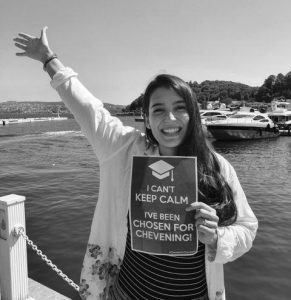 Co-creation in social innovation: a case study about overcoming the knowledge gap for children in underdeveloped countries
Elif Harmanci
Elif is studying Business Innovation with Entrepreneurship at Birkbeck, University of London, and will be presenting a case study about overcoming the knowledge gap for children in underdeveloped countries.
---
Session 5 – Human Rights and Conflict
---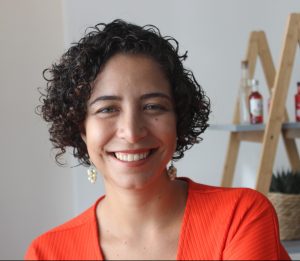 (Re)shaping human rights
Larissa De Mello Beckman
Larissa is a criminal lawyer and human rights advocate. Specialist in public and private law and criminal procedure. She is studying Human Rights at QMUL.
This study aimed to examine how feminist theory can improve by considering the postcolonial theory and rethinking human rights from the perspective of colonised women.
Linkedin: larissa-beckman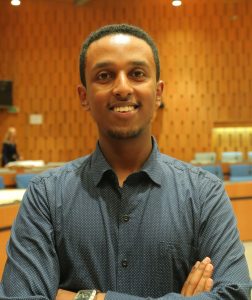 Finding new ways to mobilise youth for peace in a volatile social media landscape
Abiy Goshu
Abiy is an MSc candidate in Sustainability and Business at the University of Leeds and a creative director in development communication. Besides researching how sustainability embeds within the business world, he advocates the use of creative communication as an artistic medium that empowers understanding among people.
His presentation will discuss finding new ways to mobilise youth for peace in a volatile social media landscape.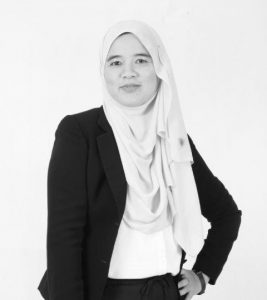 We are all leaders: empowering people with disabilities through inclusive leadership
Salwa Mohd Saleh
"I'm Salwa Mohd Saleh, from Malaysia. I'm currently studying MA Special and Inclusive Education at UCL.
My presentation focuses on inclusion leadership especially on empowerment of people with disabilities and current practices on improvement of representation of disabled people in leadership."
---
Session 6 – Technology
---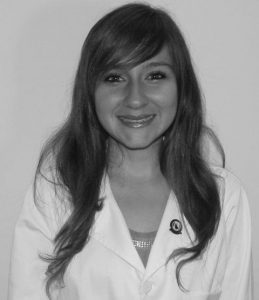 Materials chemistry and circular economy: leadership to use science in solving real-life problems in the developing countries.
Maria Amorín Cabrera
Chevening Scholar 2020-21 from Guatemala. Holds a BSc in Chemistry and is currently studying MSc Materials Chemistry at The University of Edinburgh. Developer of CrutaTec a wastewater filter that has been recognized with different innovation awards: MIT-TR Innovator Under 35 LATAM, Young Water Solutions Fellowship, C&EN ACS, Edinburgh Innovations 1st place, and more recently winner at the Fresh Ideas National Competition from the Scottish Institute for Enterprise.
Materials Chemistry and Circular Economy: Leadership to use science in solving real-life problems in the developing countries. An effective material useful in wastewater treatment can be obtained from the seafood industry waste, promoting a circular economy solution.
"Leadership and knowledge are necessary to involve key sectors: academia, government, industry, and the community in solving problems in developing countries."
Twitter: @amorin_isabel  Instagram: @isaamorin  Facebook Fan Page: @amorinmariaisabel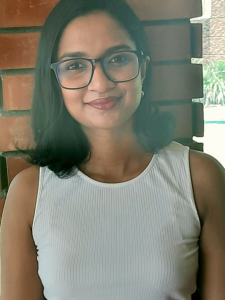 Grounding ed-tech: a global south approach to digital technology in education
Minoli Wijetunga
MSc Education at the University of Oxford
"Sri Lankan. Research interests interrogate power and education including gender, class, imperialism, and international aid.
The presentation looks beyond adapting and contextualizing digital technology in education as given to the majority world by the metropole; instead, it argues for writing (a) contextual version(s)."
Twitter – @Elliiipses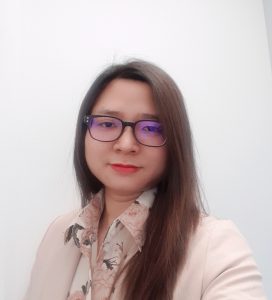 How to manage pain points of lean start-up by taking advantages of conventional approach.
Mai Nguyen
"I am passionate about innovation and change and would like to become a consultant in change management to contribute to the innovation journey of Vietnam.
My presentation is about how to leverage the conventional startup approach to make lean startup "agile but not fragile"."
LinkedIn: Nguyen Mai