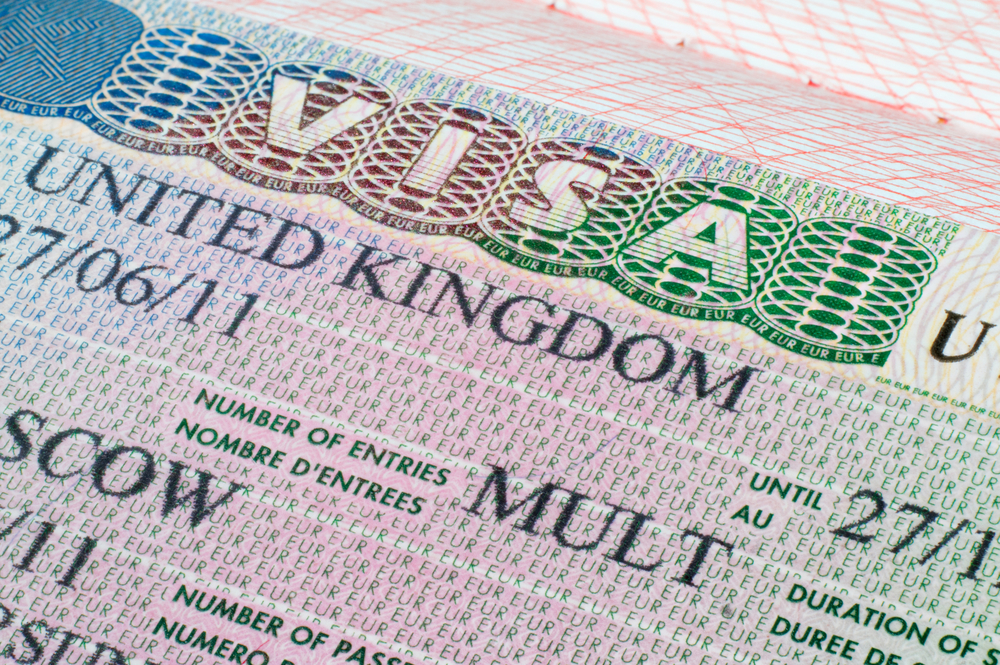 Visas and immigration - Fellowships
Visas and immigration
Once you have been selected for a Chevening Fellowship, you will receive tailored immigration advice, depending on the course content and your intended activities in the UK. You will be provided with full details of how to apply for your UK visa in line with the immigration rules at the time. This may include sponsorship by the host institution or other appropriate visa routes.
It is very important that you follow the advice given by the team. If you choose another visa route which we haven't recommended, we will not be able to help if you encounter any issues at the UK border.
We can be contacted directly via [email protected]
Your fellowship award package includes reimbursement of your UK visa application fee. This will be paid to you on arrival to the UK and will be the advertised fee as listed on the UK Visa and Immigration website at the time of the issuance of visa guidance.
Fellows who follow alternative advice to that provided by the welfare and immigration team will forfeit this reimbursement.
Please note that access to healthcare services will be dependent on the type of visa you have. Please see our information on accessing health care in the UK here. We strongly recommend that you purchase comprehensive travel insurance that includes medical treatment.
When preparing to make your visa application, please ensure you follow the tailored advice given to you and additionally that you:
Check that you meet all the requirements before you apply
Provide evidence in the exact format required by the UKVI
Complete all sections of the form fully, honestly and accurately
Allow plenty of time to collate the documents required to make your application
Ensure that your application does not come under the general grounds for visa refusal
If you have any questions about your visa application, or the conditions attached to your visa, please email the welfare and immigration team.
Please note that we can only provide advice relating to the tenure of your fellowship, and we are unable to offer advice and guidance to any family members
Arrival into a UK airport
When you arrive at a UK airport, you will go through immigration control first, before collecting your luggage. There will normally be a specific queue for nationals of countries outside the European Economic Area. The typical immigration control process is as follows:
A Border Officer will look at your passport and check your Visa/Entry Clearance.
The Border Officer may ask to see documents about your studies and your finances, so we advise that you have them in your hand luggage*.
The Border Officer admits you, and will put a date stamp in your passport (check the stamp has the correct date on it).**
Collect your baggage from the baggage hall.
Join the queue for either: the green customs channel if you have nothing to declare, the red customs channel if you have goods to declare, or the blue channel if you have arrived from an airport within the European Economic Area (EEA) where you have already cleared all of your luggage through customs control.
*If you have any entry issues with immigration control ask the Border Officer to contact your university and/or the Secretariat for verification of your course and fellowship.
**Depending on the visa type that you have applied for, fellows from certain nations may be directed towards eGates by border officers for quicker entry. This will result in you entering the UK without receiving a stamp in your passport. It may be necessary for you to receive a stamp to enrol on your course. Please check the tailored immigration advice from the welfare and immigration team to see if this affects you and please contact the team if you have any questions.
If you are not sure about what you can bring into the UK, check the HMRC customs information by the HMRC (Her Majesty's Revenue and Customs) before travelling to the UK
Arriving by Channel ports
If you arrive at one of the Channel ports you will also have to pass through Customs Control. If you use the Channel Tunnel, Customs Control will be carried out either in France or on the train.