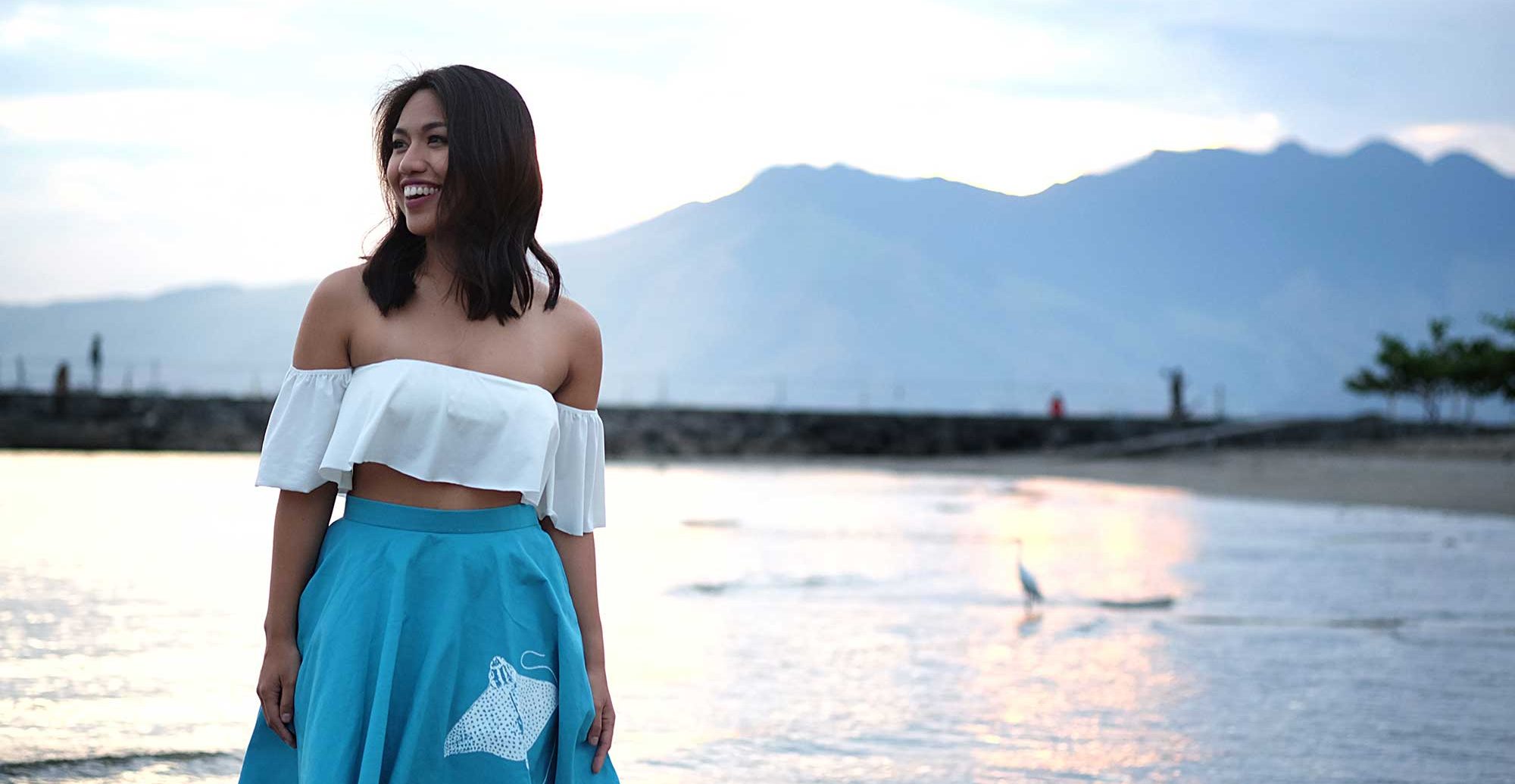 The Chief Mermaid saving our oceans
Exclusive podcast with Anna Oposa, chief mermaid and ambassador of the ocean, who is protecting the Philippine Sea through education and action.
Despite being the daughter of an environmental lawyer, Anna didn't intend to dedicate her life to environmental campaigning and education. As an aficianado of literature and the performing arts, Anna was an aspiring actress. Then, in 2011, news surfaced of an appalling crime that changed the course of Anna's career.
Organised poachers had systematically decimated colonies of centuries-old coral roughly the size of 10,000 football pitches off the coast of the Philippines. They harvested 21,000 pieces of black coral and killed 161 endangered turtles. Having destroyed the seabed and the marine life it supported, the poachers were caught trying to smuggle hundreds of thousands of pounds worth of their spoils out of the country. This shocking discovery and the scale of the destruction made headlines in the Philippines and beyond.
As someone who had been raised to enjoy nature whilst respecting it, Anna turned her anger at the news into a passion for promoting the importance of marine conservation. What started as an online campaign in response to what was called the 'rape of the Philippine Sea' turned into an inspirational movement to empower people to take action.
As the world's second largest archipelago with over 7,100 islands, Filipinos depend on the sea for their livelihoods, food, tourism, economy, and ultimately, their lives. With that in mind, Anna founded an organisation called Save Philippine Seas (SPS) and their initiatives have involved educating young people about marine conservation through bootcamps, campaigning against the use of single-use plastics, and changing the habits of city dwellers who are not aware of the environmental impact human life is having. They also lobby policymakers and seek changes in policy and law to protect the seas.
The motto of SPS is: 'It's been said the Philippines is worth dying for. We believe the Philippines is worth diving for.'
We caught up with Anna for an exclusive conversation on conservation, life as a mermaid, studying in the UK, and her plans for the future of her organisation.
The Lead In podcast: Listen to an exclusive interview with Anna

---
You might also be interested in: