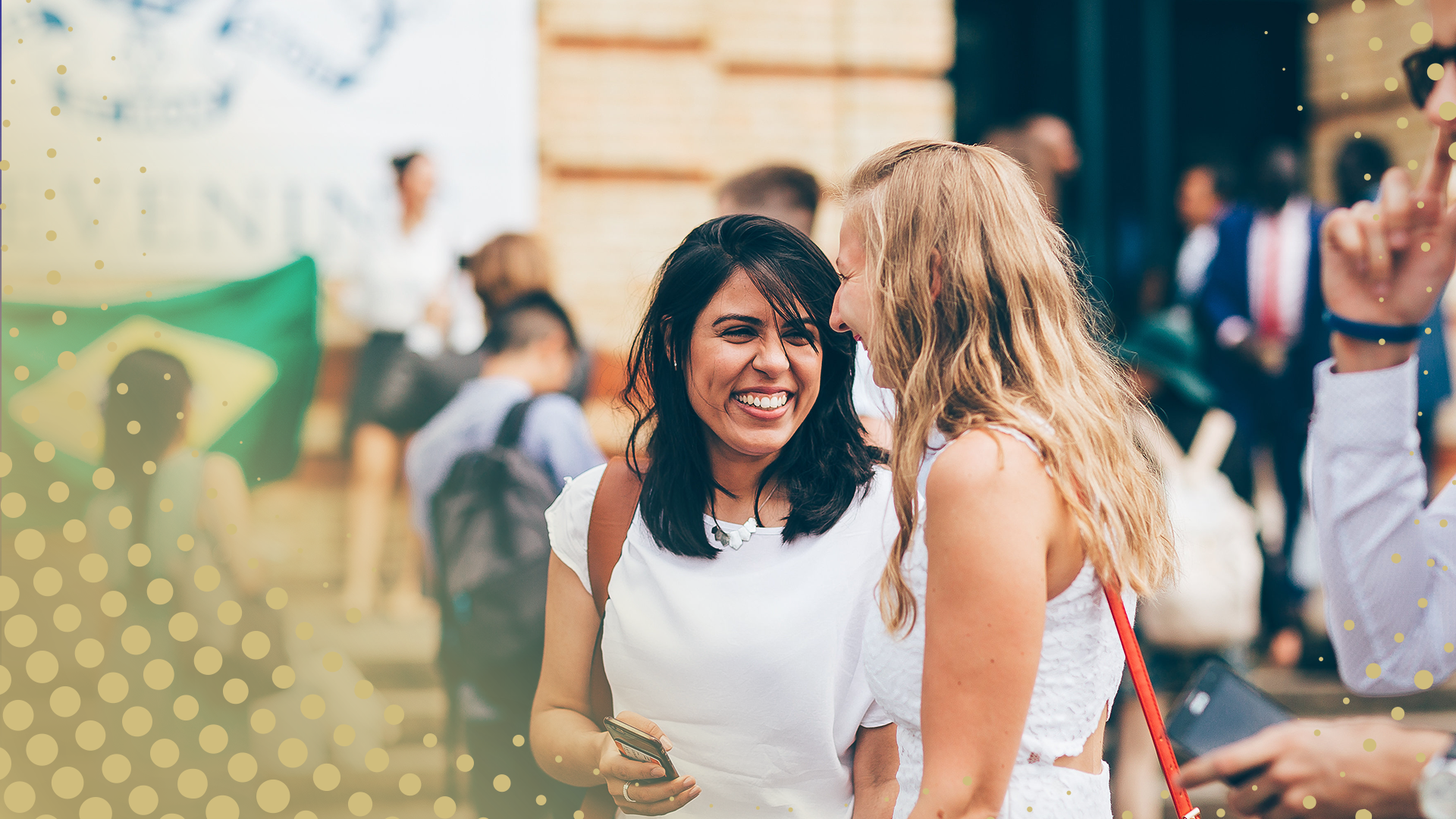 Your guide to Chevening Connect
Welcome to your exclusive online platform where you will be able to capitalise on this incredible global network. Get to know more about it through the information below and our user guides. If you need further help, please contact the alumni team at [email protected].
---
How secure is Chevening Connect? 
The platform is a closed network only accessible by individuals that we have approved. You can also control the amount of information that others on the site can see about you through your profile settings. Please take a look at the privacy policy.
Please be aware that any information that you share will be viewable by everyone on the platform and neither the Chevening Secretariat nor the Foreign, Commonwealth & Development Office have direct control over how another member may use the information. If you have any concerns about your or your family's safety, we recommend you remove personal identifiable information. You may also opt to delete your profile at any time.
We continue to advise Cheveners who risk suffering serious harm from revealing information that associates them to this programme, to exercise caution before taking any action that links them with Chevening.
---
What can I do on this platform? 
Chevening Connect makes it easier to maximise the benefits of being part of the Chevening network.
Your profile: Make instant updates to your contact details and employment information when they change, plus share updates with the rest of the network about projects you're currently involved in.
Directory: Find old friends, make new connections—professional or personal, collaborate on special projects, find contact information for the British embassy or high commission in your country.
Knowledge sharing: Volunteer to be a mentor for new scholars, fellows and other alumni, or search for an alumnus who can help you with careers advice and information. Read our mentoring guidelines for more information.
Jobs and opportunities: Find and share job vacancies and other opportunities, such as internship opportunities, academic/study opportunities, or anything professionally useful you want to advertise to other Cheveners.
Events: Find out about alumni events and book your place, or advertise your own alumni events and manage the entire registration process through the platform.
Messaging: Receive and send messages to other alumni in a variety of ways: through the platform, by email, or through LinkedIn or Facebook. Manage what you receive by amending your settings.
---
Who will I find on it? 
You'll find the entire Chevening community at your fingertips—alumni, current scholars, current fellows, and Chevening teams at embassies and high commissions around the world. If you know a Chevener who is not on there, let them know that this is where the community comes together.
---
Is this just another social media channel?
No. Chevening Connect does not replace our social media channels. We still want to interact with you on LinkedIn and Facebook. In fact, you can message people through LinkedIn by clicking the 'Connect on LinkedIn' button. Chevening Connect is about creating a space for Cheveners to interact, participate, and inspire each other through mentoring and sharing of experience. It's different from social media because it enables you to find and connect with the huge Chevening network in a really easy way. Find out below about all the things you can do on it.
---
How can I access the platform? 
You can access it on your desktop, tablet, or mobile, using all major internet service providers.
---
How do I get started?
1. Register by creating your username and password. We suggest registering through LinkedIn. It is the quickest and easiest way.
2. Follow the instructions step by step to add all of the relevant information to your profile.
3. Your membership will be activated within five working days.
4. Post a message to say hello and introduce yourself, upload photos, browse to find people you know, and invite other alumni to join.
---
What is my Chevening Award year? 
This is the year you received or started your award. For example a 2014/2015 scholar's Chevening Award year is 2014.
---
What if I can't find my university? 
Please contact [email protected] if you can't find your university listed. For newer institutions, we may need to manually add them in.
---
I studied on a short course fellowship—how do I add it to my profile?
We have added the majority of fellowships by name to the system (e.g. Gurukul fellowship). Please look for the name of your fellowship first under subject area rather than the general subject area. If you cannot find your fellowship listed, contact [email protected] to let us know so we can update the list.
---
I made a mistake when registering. How do I update my profile?
It's simple. Just follow these steps:
Step 1: Log into Chevening Connect and click on the 'Me' tab (second tab on the left)
Step 2: In 'Me', click on the red arrow to the top right that says 'Update your profile'
Step 3: You are now in the profile page. The middle column of that page contains your Chevening details, listed under 'My Chevening Profile' – Country of origin, institution, Chevening year and subject area. Go to the relevant line and using the dropdown arrow, choose your correct university, award year, subject area or country of origin
Step 4: After changing the details, click the dark grey 'Update' arrow in the My Chevening Profile box
Step 5: Click on the 'I'm done updating' grey arrow at the top right of the page to exit back to your home screen.
Use the same step by step process to update your employment details, location, or any other information in your profile.
---
I can't log in. Help! 
If you've forgotten your password, use the 'forgotten your password' link to reset a new password. If you are sure you have the right username and password, then it might be that you've changed the email address the system is linked to. If you change your email address in your profile, it might affect your log in details. Contact [email protected] for assistance.
---
I keep getting an error message. What's wrong? 
As with all electronic systems, sometimes there are glitches. If you experience an error message, please email [email protected] to get immediate assistance.
---
Why does the mobile site look different to what I see on my PC?
The mobile site is designed to help you when you're on the move. It contains just the most important information such as the directory and updates. If you want to experience the full site, we recommend you access via a desktop or laptop computer.