Nine reasons to visit Leicester
Leicester (pronounced Less-ter) is one of my favourite cities in the UK. After having lived in London for two years, I moved to Leicester, where I studied for my undergraduate and postgraduate degrees at De Montfort University.
Leicester is only an hour and thirty minutes from London by train and has a really good balance between city and outdoor activities to suit different tastes. There are a lot of reasons why Leicester is one of my favourite cities in the UK; history, great food, culture, and friendly people are some of the reasons why I go back to Leicester whenever I can. If you haven't visited Leicester yet, here are nine reasons why Leicester is worth a visit...
1) Diverse history
From a tribal centre in Roman Britain 2,000 years ago, to Saxon, Norman, and Viking settlements, and all the way through to the industrial revolution - Leicester has a rich and diverse manufacturing history as one of the 'workshops of the world'. The Jewry Wall Museum is a good visit for Roman history.
2) Leicester City Football Club
As a Leicester City supporter, 2016 was a great year. Considered an underdog team, Leicester (also known as 'The Foxes') went on to win the Premier League in an exciting end to the league that year. The fearless murals created to celebrate the gigantic success of the team, and what that meant to Leicester supporters everywhere, are worth a visit if you're interested in urban art.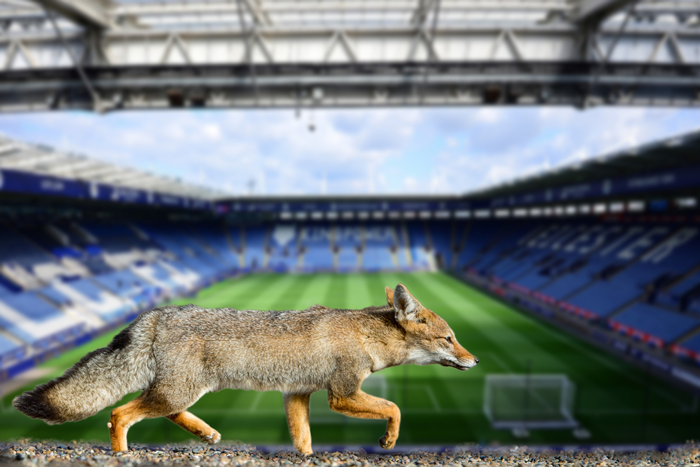 3) King Richard III
No trip to Leicester is complete without a visit to the King Richard III Visitor Centre. Archaeological research revealed that remains found in a car park were of King Richard III. Extensive DNA testing proved that unlikely spot was in fact where King Richard III had been buried. It's not every day you can learn more about a king in a car park
This is a great museum to visit if you're interested in astronomy and science. As the only public place to house upright space rockets indoors, the centre is well worth the visit thanks to its various exhibitions, its planetarium, and visitor centre.
5) Culture
If culture is your cup of tea, Leicester has a lot to offer. Museums, theatres, and music venues were some of the cultural activities I took part of when I lived in Leicester. The Curve Theatre, De Montfort Hall, and New Walk Museum and Art Gallery are great examples of the different types of cultural events you can experience in Leicester.
6) The outdoors
One of my favourite things about Leicester is how easy it is to leave the city and explore the beautiful surrounding countryside. If walking surrounded by lush greenery is your thing then Abbey Park and Bradgate Park are great outdoor experiences that aren't too far from the city centre.
The largest outdoor market in Europe, Leicester Market is around 800 years old and is a great place to buy affordable veg and meat. If you're interested in football, you'll be amused to know that the English footballer Gary Lineker's parents had a fruit and vegetable stall at Leicester Market. The market's rich variety of food, spices, vintage books and records is well worth a visit.
Best known as the 'Golden Mile', Belgrave Road is home to some of the finest Indian cuisine, jewellery, and culture. The festival of light, in celebration of Diwali, is one of the biggest celebrations outside of India, with over 35,000 people attending the switch on of the lights on Belgrave Road.
9) New Walk
A traffic-free promenade lined with trees, Victorian houses, and a museum, New Walk is one of the most charming roads in Leicester. Three quarters of a mile long, the promenade has several lovely gardens and parks which make it an ideal spot for a picnic in the summer. New Walk Museum and Art Gallery is also worth a visit for its German Expressionist collection, its Picasso ceramics, and the dinosaur gallery.