Yayasan Khazanah is entrusted to select, support, groom, and nurture exceptional individuals who will eventually take on high-level positions in the best organisations, including government-linked companies (GLCs) in Malaysia.
Yayasan Khazanah is a foundation established by Khazanah Nasional Berhad (Khazanah Nasional) – the investment holding arm of the Government of Malaysia.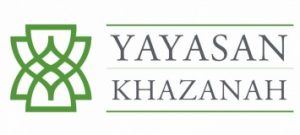 At Yayasan Khazanah, we don't just select scholars with exceptional intelligence, drive, and a track record of accomplishments; we look for potential leaders who can redefine the future. The mission is in line with Khazanah commitment to the active development of human capital to ensure that Malaysia continues to improve its competitiveness on the global stage.
Chevening and Yayasan Khazanah
Chevening Awards provide a unique opportunity for future leaders, influencers and decision-makers from all over the world to develop professionally and academically, network extensively, experience UK culture, and build lasting positive relationships with the UK. By partnering with Chevening, Yayasan Khazanah is able to provide more opportunities for eligible candidates to gain the invaluable experience of studying in the UK, networking with other Chevening and Chevening/Yayasan Khazanah scholars.
Who do Yayasan Khazanah support?
This year, Yayasan Khazanah is generously co-funding five awards for applicants from Malaysia studying any one year master's course.