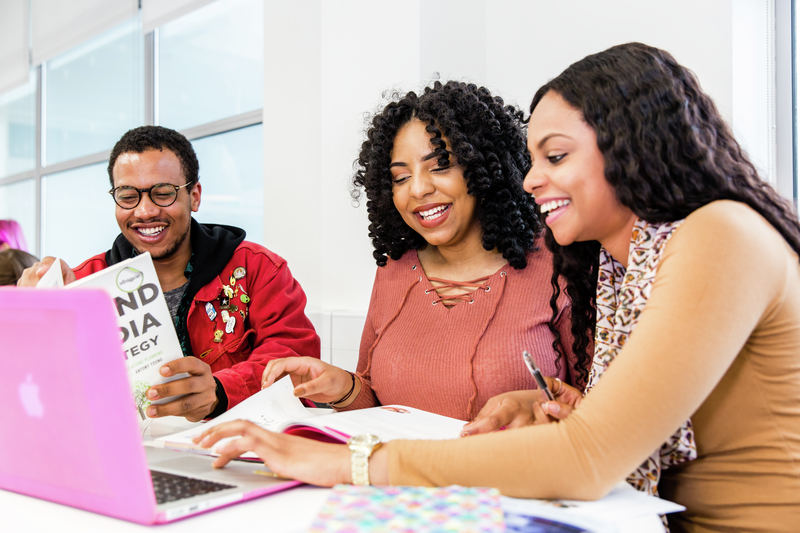 University of Westminster
Looking for a place where you can thrive within a supportive community? The University of Westminster is the place for you.
With over 200 courses across our four London campuses, you will belong to a community of diverse, innovative and inspired thinkers. You will be encouraged to follow your passion, be guided by industry experts and be supported into building your dream career at the University of Westminster.
We are doers. Our courses aim to prepare you for industry and we ensure that work experience and placement opportunities are accessible. We believe that learning can't just take place inside a classroom and we help you to bridge the gap between higher education and your desired profession.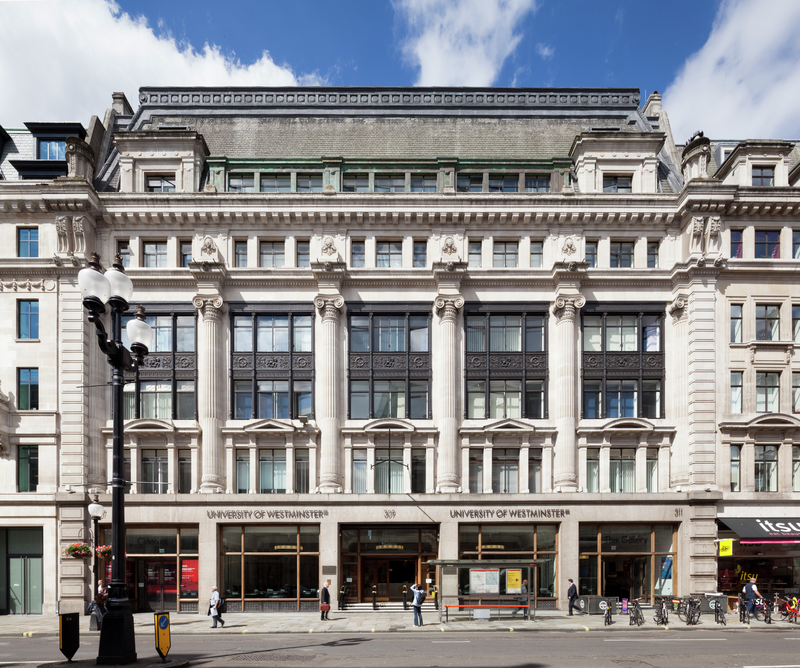 We are experts in many fields. From our prestigious fashion courses to breakthrough neuroscience research, we are making waves. Whatever your interest, you will meet and have the opportunity to be mentored by leading academics who share your passion.
We are diverse. We have over 19,000 students from 169 countries, making us the most internationally diverse university in the UK (Hotcourses Diversity Index, 2018). Located in the heart of London, we offer a vibrant learning hub where people from different cultures can collaborate and inspire one another.
The University of Westminster is offering three scholarships to students from all Chevening-eligible countries in 2020/2021.
It is a great privilege for the University of Westminster to partner with Chevening, identifying as it does some of the world's future leaders and decision makers. We have welcomed Chevening Scholars from a wide range of countries and in a wide range of disciplines for a number of years, and through our partnership we hope to continue to play a part in education the world's future leaders and decision makers.
Adrian Dutch, Director of Global, Recruitment & Admissions
Notable alumni of the University of Westminster
Sinclair Beecham – co-founder of Pret à Manger
Julian Metcalfe – co-founder of Pret a Manger
Moorad Choudhry – Managing Director of the Royal Bank of Scotland
Michael Jackson – Chairman, Universal Television Group USA
Vivienne Westwood – fashion designer
Michael Manser CBE – architect and past president of the Royal Institute of British Architects
Asif Kapadia – BAFTA winning film-maker (The Warrior and Senna)
Danny Wallace – writer and presenter
Anand Tucker – film director (Shopgirl, Leap Year)
Sir Robert Bellinger GBE – Lord Mayor of London and director of Arsenal Football Club
Sigala – Pop star
Jon Ronson – journalist and author of The Men Who Stare At Goats
Annie Nightingale, DJ, BBC Radio One
Billy Ocean, Singer/Songwriter