University of Southampton
The University of Southampton is a member of the Russell Group of research-intensive UK universities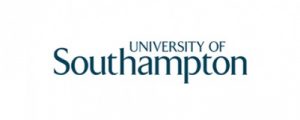 It is regularly ranked among the top 20 institutions in the UK, and is a Global Top 100 University. Their academic strengths are broad-ranging, encompassing the sciences, engineering, computer science, medicine, law, management, education, art, humanities, and social sciences. Their focus on interdisciplinary research enables staff and students to collaborate on topics of global interest, such as food security, bio-fuel technology, carbon emissions, and web science.
The university provides a cosmopolitan and culturally diverse environment in which to study. They have more than 24,800 students, of whom 30% are from outside the UK representing more than 135 countries and offer over 200 postgraduate taught courses. Situated on the south coast, just over an hour from London, Southampton is a thriving modern city, steeped in history and culture with excellent links to the rest of the UK and Europe.
Chevening and the University of Southampton
Since 1984, the University of Southampton have received over 300 Chevening scholars. In recent years these scholars have come from a wide range of countries, particularly from the Middle East, Asia and Latin America. Their chosen degree programmes have focused on disciplines ranging from Engineering and Environmental Studies to Law, Business, Applied Linguistics, and Social Sciences.
Southampton says:
'The University of Southampton's ambition to change the world for the better through research, education, innovation and enterprise is underpinned by local, national and global partnerships. Strong relationships with like-minded organisations, such as Chevening, allow us to increase the scope of our activities internationally and to link with current and future policy-makers, industries and other external stakeholders.'

'As an internationally-focused university, we attract students and staff to our campuses from around the world. Our partnership with Chevening enables the university to participate in activities which have a global reach alongside other highly regarded partners.'

'Our educational and research expertise can shape the personal and professional development of talented individuals, and thus support the future contribution they wish to make to their home countries. We also maintain our relationship with students beyond their period of study with us and encourage potential long term collaboration. Our global alumni community currently has over 195,000 members spread across 178 countries.'
Who do the University of Southampton support?
The University of Southampton generously co-funds a number of Chevening Awards to support any one-year taught master's programme at Southampton.
All applicants who wish to be considered for an award at Southampton are encouraged to select the university as their first preference in their Chevening application.
University of Southampton scholar profile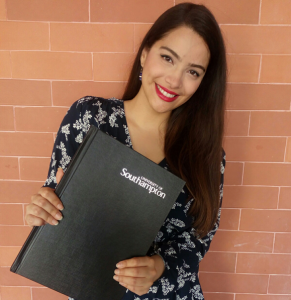 Name: Leonela Vanessa Beltran Carrasquero
Nationality: Venezuelan
Course: LLM International Law, 2016/2017
'With ancient traditions, international prestige, and multiculturalism, the United Kingdom was my first option when deciding where to study abroad. Being a lawyer and researcher, I was looking for a master's program that had both private and public approaches to international law in its curriculum, along with a research approach. I was thrilled to find that the University of Southampton offered what I was looking for and honoured to be selected as the Chevening University of Southampton Partnership scholar for 2016/2017.'

'Studying in England introduced me to new concepts that have changed my vision of the world and of myself from an academic and personal standpoint. In my country, we have a completely different legal system (based on codes and not cases) and the assessment method differs as well. In the UK I had the opportunity to write essays and take exams which I found excellent because the combination of both allowed me to learn a subject in depth. I particularly enjoyed essay writing because the topics were very specific, and the professors gave me the freedom to argue and provide my opinion with due scientific support.'

'My course, LLM International Law, was very useful. I enjoyed all my lectures and my professors were truly excellent, and of the highest academic calibre. Furthermore, I had the opportunity to participate in the University of Southampton's LLM challenge which is a competition that rewards the creativity and legal research skills of postgraduate students. I thoroughly enjoyed this experience which helped me develop my research abilities more deeply.'

'I found that the University of Southampton not only provided an academic platform to develop as a professional, but it was also a place for personal growth. I engaged in many non-academic activities offered at the university, such as volunteering for the Red Cross on campus.'

'During my time in the UK, I met people from every corner of the world. I learnt about a wide range of cultures that expanded my understanding of the UK, and the world which was one of my expectations before coming to England. I adopted new traditions that have now permanently become a part of me. After a year, I cannot stop having a cup of tea in the afternoon and even my sense of humour changed!'

'I truly appreciated my time in the UK. This has been the best year of my life so far and it was all made possible thanks to Chevening and the University of Southampton. I am thankful for every single day.'