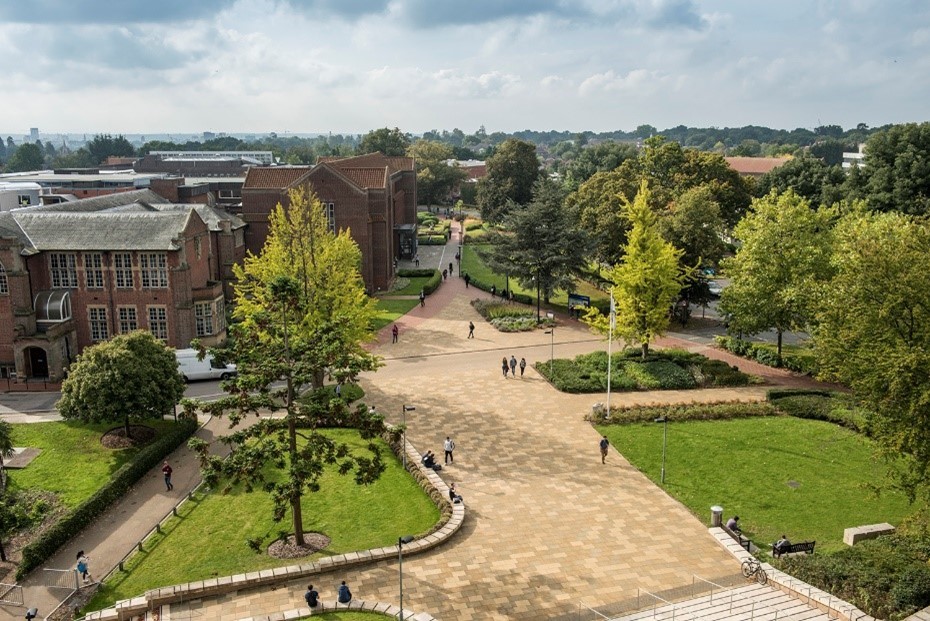 University of Southampton
The University of Southampton is a member of the Russell Group of research-intensive UK universities

It is regularly ranked among the top 20 institutions in the UK, and is a Global Top 100 University. The University's academic strengths are broad-ranging, encompassing the sciences, engineering, computer science, medicine, law, management, education, art, humanities, and social sciences.
Its focus on interdisciplinary research enables staff and students to collaborate on topics of global interest, such as food security, bio-fuel technology, carbon emissions, and web science. 
The university has more than 24,800 students, of whom over 30% are from outside the UK representing more than 135 countries.
Situated on the south coast, just over an hour from London, Southampton is a thriving modern city, steeped in history and culture with excellent links to the rest of the UK and Europe.
 
Chevening and the University of Southampton
Since 1984, the University of Southampton has received over 300 Chevening scholars. In recent years these scholars have come from a broad range of countries and their chosen degree programmes have focused on disciplines ranging from Engineering and Environmental Studies to Law, Business, Applied Linguistics, and Social Sciences. 
The University says:
"The University of Southampton's ambition to change the world for the better through research, education, innovation and enterprise is underpinned by local, national and global partnerships. Strong relationships with like-minded organisations, such as Chevening, allow us to increase the scope of our activities internationally and to link with current and future policy-makers, industries and other external stakeholders."
What are the University of Southampton's rankings?
In the UK, the University of Southampton ranks 1st for Electrical & Electronic Engineering*,  2nd for Physiotherapy and 13th overall with an additional 14 subject areas in the top 10**.
According to QS World International Rankings (2022), the University of Southampton is in the top 100 Universities ranking 77th in 2022.   
*The Guardian University Guide (2022), **The Complete University Guide (2023) 
Who do the University of Southampton support?
The University of Southampton generously co-funds a number of Chevening Awards to support any one-year taught master's programme at Southampton.
All applicants who wish to be considered for an award at Southampton are encouraged to select the university as their first preference in their Chevening application.
University of Southampton scholar profile
Name: Eyad Al Khayat
Nationality: Syrian
Course: MSc Data Science
"The first thing that made me consider Uni of Southampton was the programme I was interested in doing (MSc Data Science). The course structure of the programme was designed in a way that allowed me to choose courses that best matches my interests and strengths. In addition to the university's high research output, I found that Uni of Southampton attracts students from all over the world, which is something that will contribute to positively to my Chevening experience and allows me to build a professional network of likeminded individuals. Finally, I was concerned about the city itself and realised that I can always find something to do in the city and that I will never feel bored at weekends! 
The degree enabled me to enhance my writing skills (academic papers and reports) and greatly improved my critical thinking skills. Moreover, the programme itself acted as an environment where I was able to explore my weaknesses and strengths in a safe way and helped me to set my focus on what I should do afterwards.' 
I challenged myself to take a difficult course and was able to pass it! The course pushed me to get out of my academic comfort zone to try something new. The degree, and the projects I have done during the course (plus the dissertation) will enable me to apply more confidently for many of the positions that I am hoping to get in the future."