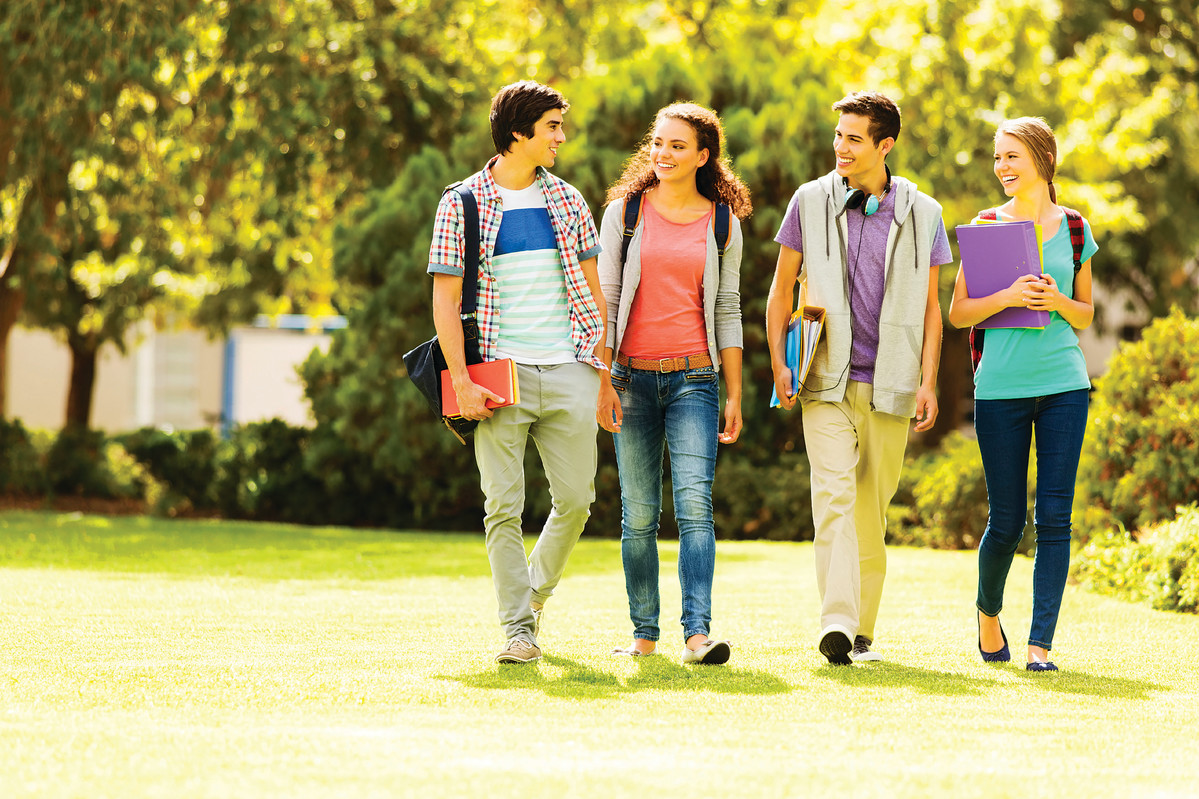 University of South Wales
The University of South Wales is one of the largest universities in the UK, offering students excellent opportunities and prospects.
The University of South Wales (USW) is the one of the largest universities in the UK. Every year, thousands of students from across the globe enrol at USW, attracted to its unique approach to teaching which offers exclusive work placements and excellent links to the industry.
Sprawled across 3 main locations, including vibrant Cardiff, up-and-coming Newport and the natural backdrop surrounding Pontypridd, Glyntaff and Treforest, the newly established university is a prominent entity in South Wales, is well-connected and comes with the latest technology and facilities.
Chevening scholars and alumni who have studied at this university note the high quality of education, knowledgeable professors and an international student cohort that offers an all-round diverse learning environment, as well as a global network of industry peers following graduation.
The USW
accepts applications for the following Chevening Awards:
Chevening Award– (awards available in any subject area)
Chevening/ USW partner award – (3 awards available in any subject area)
Chevening/ Universities Wales– (awards available for Vietnamese and Indian scholars in any subject area)
All Chevening Awards cover tuition fees and living costs for a one year postgraduate course.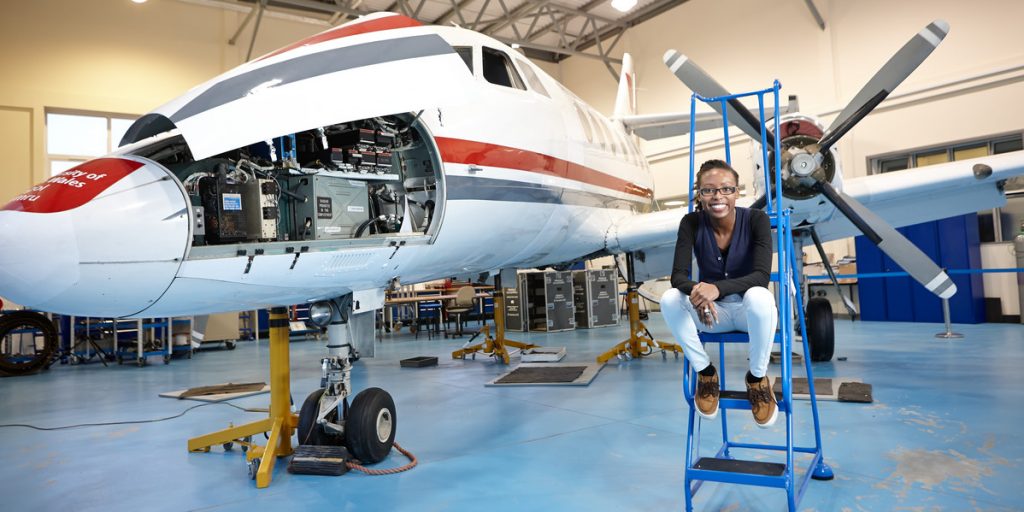 The USW has hosted a variety of Cheveners from across the globe over the years, studying many different subjects from 'Project Management' and 'Renewable Energy', to 'Clinical Psychology' and 'Song writing and Production'. Here is what some of these Cheveners have to say about their experience at USW: 
"USW is a great learning environment with wonderful and supportive lectures. You get access to loads of materials online and in the libraries. Also, there are students from all over the world so one gets to learn from them and make long lasting connections."- Mabedi Letsholo, Botswana
"I chose to study at the USW, because the MSc in 'Global Governance' not only gives me the academic knowledge in the world of business, government, and NGOs but it also equips me with rare opportunities to visit high profile venues and meet with well-renown professionals, which in turn gives me the upper hand to secure chances of qualifying for a job in my desired field."- Muhanned Kalash, Libya. 
"My MSc 'Engineering Management' course has been well structured with a well balanced mix of lectures, assistive tutorials and industrial visits. The lecturers are very knowledgeable with some of them being professors and leading practitioners in their respective fields. The learning facilities from the lecture rooms to the library are fitted with state of the art equipment to make the environment conducive to the learner."- Kudakwashe Mugar, Zimbabwe. 
"I would strongly recommend USW to other Chevening scholars… If you want your one-year study in the UK to be a life-changing, exciting and memorable experience, then USW would be one of the best choices you could make in your life."- Koemhong Sol, Cambodia. 
Duong Thuy Nguyen, Vietnam
MBA, Business Studies
Duong Thuy Nguyen from Hanoi, Vietnam has now completed her MBA in 'Business Studies' at USW.
"Before making the choice of university, I had heard that Welsh people are very friendly and kind- it is an important factor that any student has to consider when choosing to stay away from home. Also, seeing a large number of international students studying in USW makes me feel that I am not alone.
I feel that being located in a peaceful and pretty part of Wales, especially on a higher land compared to the surrounding area creates a very conducive environment for studying. In addition, with many clubs and societies in the university, it gives me an opportunity for the best adventure.
It did not take me a long time to settle here, as I was lucky to meet many amazing international friends who made it feel like home, and local friends who introduced and helped me to adapt to the UK lifestyle. So far the journey at USW has been really a great experience for me.
Highlights include, international classmates who are really friendly and great to work with; interactive classes that allow us to have group discussions; knowledgeable and helpful tutors; suitable timetables which provide us time to do our own studies and research and exciting extra-curricular activities such as cheerleading society and the awesome practices in the salsa dance society.
Studying at the USW has given me not only the invaluable education for my future, but also brought me many great friends for life from all other the world. Therefore after graduation, my plan is to visit my amazing friends in different parts of Europe and Asia before stepping into the working life. I feel that with the skills and knowledge from MBA course, my opportunity for employment is enhanced, hence I have not much worry about seeking a job.
Studying in Wales was the best period of my entire life! People are so friendly, the scenery is so beautiful and serene, and the lifestyle is so peaceful. It is not only a tranquil studying environment, but also an exciting country for great adventures!"
Sreenath Sreekumar, India
MSc Aviation Engineering and Management 
Sreenath Sreekumar, from Alappuzha, India, enrolled on MSc Aviation Engineering and Management in February 2022.
Why did you choose to study at USW?
The University of South Wales has a strong aerospace division known for its great facilities, which was the ideal place for me to pursue my master's degree. This department has an excellent international reputation. I will be able to fulfil my potential under the guidance of accomplished faculty at the university department. It will be an enriching experience to interact with the faculty and students university and thus I can enhance my skills and knowledge.  The USW is also renowned for its research abilities, variety of courses, and diverse student population.
What are your career goals and how do you think your studies with USW will help you achieve them?
The MSc programme offered by USW focuses equally on theories and practical hands-on experiences which will boost my chances to become a highly employable postgraduate. The course offers an industry-focused curriculum which helps to improve my in-depth knowledge, critical awareness, and problem-solving skills, applicable to the work environment.
The master's course offers a wide variety of tools and techniques which can be applied to research and resolve many day-to-day problems in the aviation industry.
What were the biggest factors to influence what university you chose to study at?
My decision to pursue a postgraduate degree at the USW came after long discussions with my family, industry professionals, and the faculty from my previous educational institution, who suggested to me the curriculum at the USW best suits my career.
Upon detailed research, I got to know that this particular department has highly qualified and experienced faculties, along with a remarkable research team and fully equipped lab facilities. With the help of this excellent institution, I will be able to fulfil the dream of pioneering in the aviation industry.
What has been the best thing about your experience at USW so far?
Every day at the USW has been a good experience so far and has changed my perspective on the global education system. The USW has a very friendly and warm approach towards international students. The teaching methods are more practically oriented and hence I can make the most out of myself and reach my full potential.
What's it like living in South Wales?
As an international student, it is a great place to be living in south Wales. Compared to many areas of the UK, Wales often has lower costs, including accommodation, travel, food, entertainment, and shopping, all the while enjoying the same high-quality goods and services as the rest of the UK.
Still need inspiration?
Browse through USW's  alumni and their eclectic achievements since graduating.