University of South Wales
The University of South Wales was formed in 2013 through a merger of the University of Glamorgan and the University of Wales, Newport to become one of the largest universities in the UK and the largest in Wales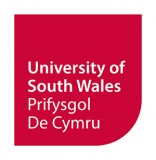 The university has campuses throughout South Wales, in Cardiff, Newport, and Pontypridd. Their unique locations mean you can enjoy everything the region has to offer – city life and culture, stunning beaches, and breathtaking countryside.
Chevening and the University of South Wales
Since 1985, 34 Chevening Scholars have enrolled at the University of South Wales and have gone on to positions of leadership across the world.
The University of South Wales says:
'We are proud to partner with Chevening. The Chevening Scholarships programme is a prestigious international scheme, which each year provides awards to outstanding scholars with leadership potential from more than 160 countries. We are looking forward to working with Chevening to offer opportunities for a greater number of Chevening Scholars, who might not otherwise be able to study in the UK.'
Who does the University of South Wales support?
The University of South Wales welcomes applications from any Chevening-eligible country in any subject except for the MBA and EMBA.
All applicants who wish to be considered for an award at South Wales are encouraged to select the university as their first preference in their Chevening application.
What scholarships are available?
We are pleased to accept applications for the following Chevening Awards:
Chevening Award – There is no cap on the number of awards available
Chevening/USW Partnership Award – three awards available
---
#CheveningTours visits South Wales
What's it like to study at the University of South Wales? Scholars have been taking us on a tour of their universities to give us the authentic scholar experience.
Lerined from the Dominican Republic took us round USW. Lerined is studying an MSc in Aviation Engineering and Management, and you can watch her tour through the link below.