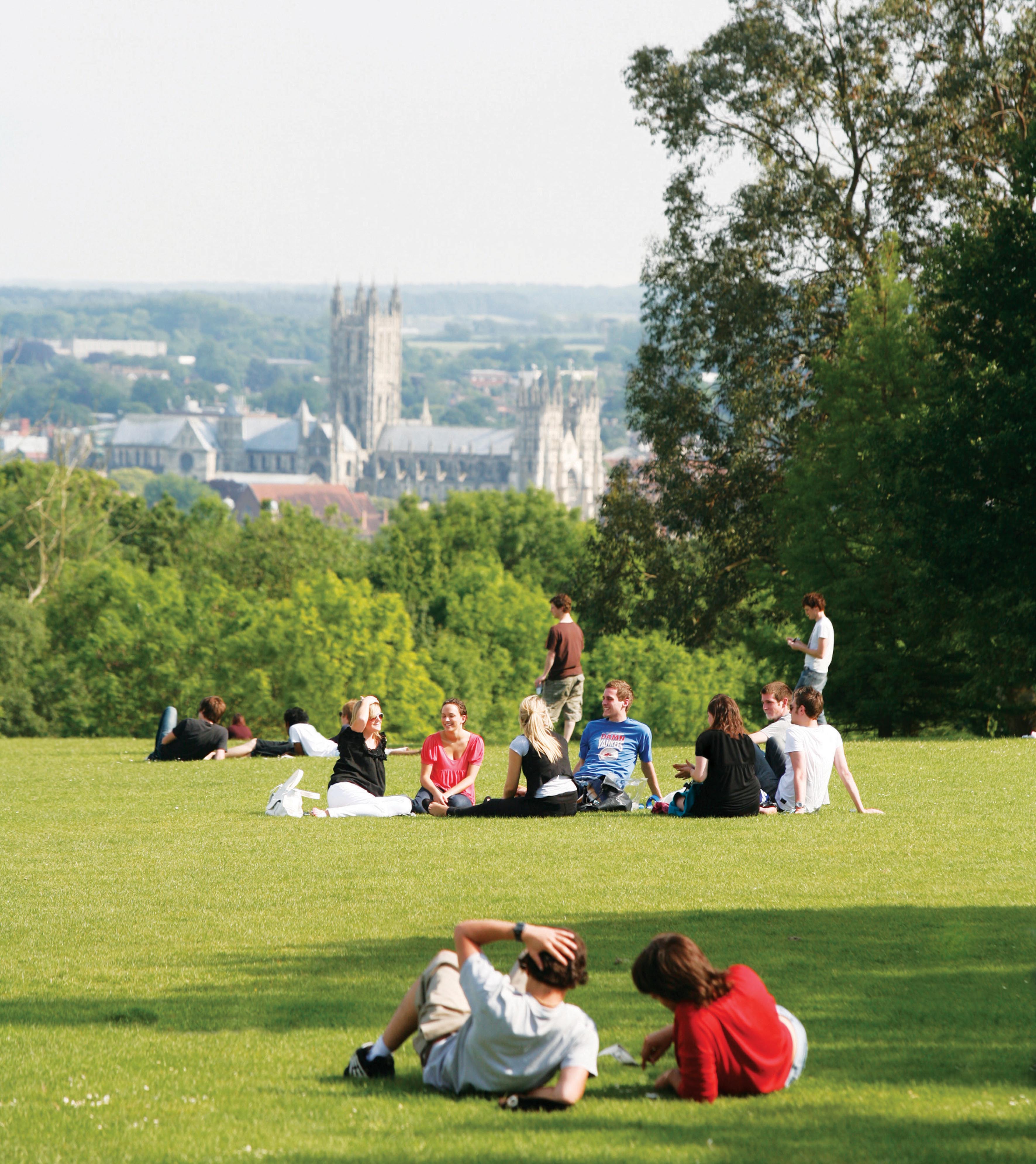 The University of Kent is a global university with outstanding teaching, modern facilities, award-winning student support and welcoming study locations. Over 18,000 students from 152 countries study across its two spacious UK campuses and specialist postgraduate centres in Europe.
About Kent
Kent is ranked in the top 50 universities in the UK by The Times and Sunday Times Good University Guide 2021. In the same guide, three of its subjects are ranked in the top 10 (history of art, social policy, and social work) and eight subjects rank in the top 20 (anthropology; architecture; art and design; communications and media; German; law; linguistics; and theology). Kent Business School is part of the 1% of top global institutions to gain 'Triple Crown' accreditation.
Kent offers a wide range of foundation, undergraduate and postgraduate degrees, exciting study abroad and year in industry opportunities, summer schools, and a generous scholarship fund including awards for academic, musical and sporting excellence and dedicated scholarships for international students.
Chevening and the University of Kent
The University of Kent has a long-standing relationship with Chevening, which has successfully placed scholars from all over the world at the University for many years. In the 2020/21 academic year 11 Chevening Scholars studied at Kent. Kent celebrates its Chevening Scholars, inviting them to VIP events such as lunch with the Vice-Chancellor and trips to local attractions.
The University of Kent welcomes applications from any Chevening eligible country. All applicants who wish to be considered for an award at Kent are encouraged to select the university as their first preference within their Chevening application.
Chevening Scholar testimonial
Lebani Mazhani is a Kent Chevening Scholar from Botswana and is studying a Master's in Medical Law and Ethics.
"Kent's programme was different to the others I found, with modules on areas such as poverty, health and social justice which really appealed to me. When I secured the scholarship, I looked at Kent's location and was pleased to see that it was near London. I know all of the other Chevening Scholars; we are like a family.
"We've really bonded, and the group expands as people bring in their classmates. International students are a very diverse group and there are opportunities to network."