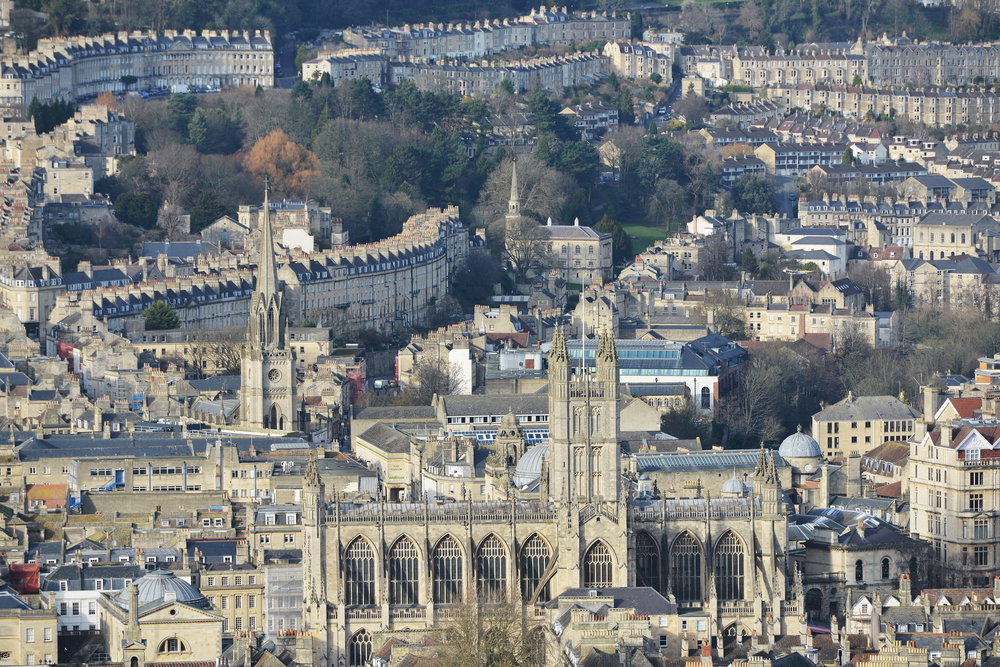 At Bath we're known for excellence in teaching and research, our welcoming community, and for providing students with outstanding preparation for the workplace.
We're a top ten UK university in 3 national league tables (the Guardian University Guide 2022, the Complete University Guide 2022, and The Times and The Sunday Times Good University Guide 2022) and are ranked 6th for graduate prospects in the Complete University Guide and 7th in The Times and Sunday Times Good University Guide 2022.
Our courses are designed to provide both rigorous intellectual challenge and real-world relevance, giving you the opportunity to study with researchers who are leaders in their field.
92% of our research submitted to the Research Excellence Framework (REF) 2021 achieved the two highest qualifications of 'world leading' or 'internationally excellent', so your studies will be informed by some of the most exciting and innovative ideas around, like helping children with chronic pain, protecting people from cyber-attacks, improving access to justice for autistic people, and researching ways to help with the COVID-19 pandemic.
Our vibrant campus, and location right on the edge of the city of Bath, provide  sporting, social and cultural opportunities. We are one of the safest campus sites in the UK and one of the first universities in the country to win a national police-approved security award.
Join our friendly, high-achieving community to gain the knowledge, skills, and experience you'll need to thrive in a world of global networks.
Studying at Bath
Our subjects include engineering, design, humanities, social science, management, and science.
Postgraduate students benefit from:
Excellent teaching and research facilities, including laboratories.
Support from internationally recognised supervisors.
Opportunities to enhance your employability via targeted skills training or, for selected courses, work placements.
24/7 access to our library, plus access to our Postgraduate only commons
Funding is available in many different forms, from studentships offered by our departments and scholarships to career development loans.
The campus
The University's campus is set in attractive rural grounds overlooking the historic city of Bath. You don't have to walk far to reach facilities like the Library shops, and a post office.
In the last decade, we have invested over £450 million in our campus. This includes accommodation, academic buildings, and sports facilities such as an Olympic legacy swimming pool and a gym and fitness centre across three floors.
The campus is about one mile from the city centre. You can catch a train to London (only 90 minutes away), or pop into Bristol (only 15 minutes by train).
Student life
We have around 19,000 students  . 32% of students come from outside the UK, representing over 147 nationalities. Through our Student's Union, there are more than 160 clubs, societies, and student groups you can get involved in.
And if you have any issues you can find a range of support services including welfare, immigration advice, counselling, financial advice, and support for students with disabilities.
The city
Bath is  a lively, friendly, and historic city, surrounded by beautiful countryside. The city is home to global businesses and start-up companies, so you can find local employment opportunities while you study and when you graduate. and Bath is inscribed on the UNESCO World Heritage list twice; for its historic architecture and as one of the Great Spas of Europe.
Small enough to explore on foot, you can discover its beautiful stone buildings and the natural hot springs which gave the city its name. Indulge yourself in year-round arts festivals, museums, galleries and the spa and get involved with the local community with our great volunteering opportunities.
Postgraduate open days
Get an insight into what it's like to study at Bath – wherever you are.
Contact Details
University of Bath
Claverton Down
Bath
BA2 7AY
Telephone: (0)1225 385115
Email address for enquiries: pgtadmissions@bath.ac.uk
Website address: https://www.bath.ac.uk/topics/taught-postgraduate-study/
Departments