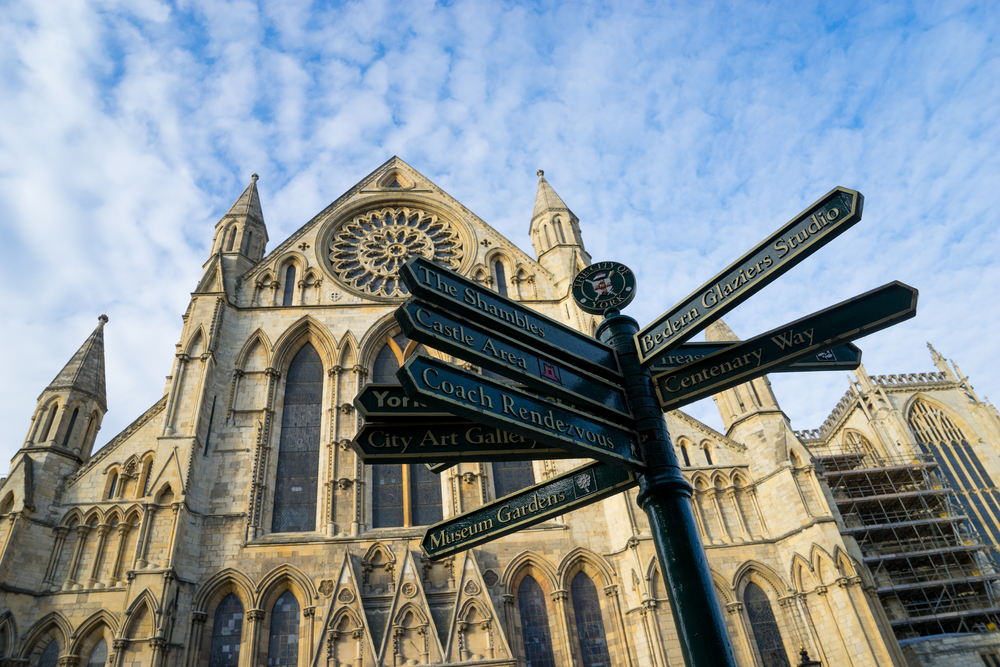 A member of the elite Russell Group of universities, York is a dynamic, research-intensive university committed to the development of life-saving discoveries and new technologies to tackle some of the most pressing global challenges.
Founded on principles of excellence, equality and opportunity for all, the University of York opened in 1963 with just 230 students. Since then York has become one of the world's leading universities, consistently placing in the world's top 150 universities in both Times Higher Education and QS rankings.
For research, York ranked 14th overall and 10th for impact in the most recent UK Research Excellence Framework. Over its lifetime, York has gained a reputation as an academic powerhouse with national and international recognition alongside longer established institutions.
Walking-distance from the historic city of York, the university enjoys a beautiful location in one of Europe's finest cities that was named the Sunday Times Newspaper's 'Best Place to Live in the UK 2018.' The city of York has a population of around 200,000 people and you can reach London in less than two hours and Edinburgh in around two and a half.
Throughout your time at York, you will become a member of one of nine colleges and be guaranteed single dorm accommodation on or close to campus, so you will never be far from your department or the range of study and social spaces.
York has hosted Chevening Scholars since its founding in 1983. The most popular subjects for Chevening Scholars at York have been: Conflict Resolution, Human Rights, Women's Studies, Public Administration, Public Policy and Social Policy, Economics and Health Economics.  You can read more about Chevening Scholar Kemesha's experience of studying at York here.
"We have a long history of welcoming excellent international scholars to study with us and the perspectives, ideas, creativity and experience they bring enriches every one of us. We already know that Chevening Scholars are of the highest calibre and being able to support more of these outstanding students to come to York and study under our new partnership is hugely exciting."
– Rachel MacSween, Director International Recruitment, Partnerships and Mobility.
Chevening applications to the University of York
The University of York welcomes applications from all Chevening-eligible countries and will be funding 10 awards for the upcoming academic year.
Preference will be given to candidates seeking to study in any of the following areas: