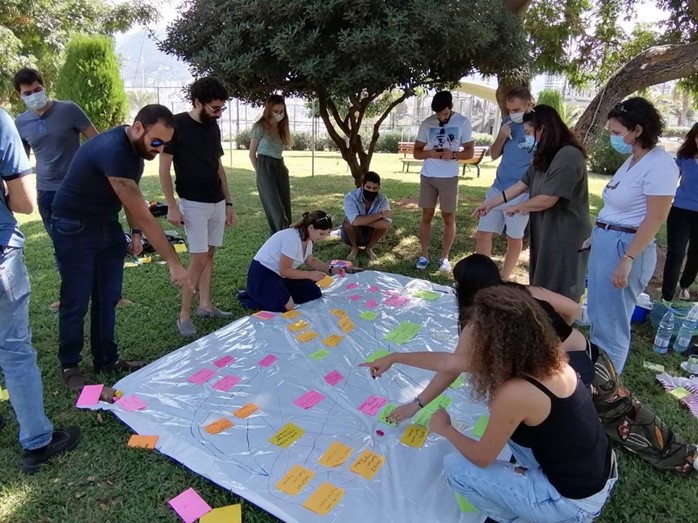 Siren Associates drive innovation at the leading edge of public sector transformation, helping our partners reimagine the possible in the service of safe, just and free societies. 
Our multidisciplinary teams combine cutting-edge research and analysis with tech-infused change management services to improve people's safety, access to justice, and freedom to participate fully in the life of society.
Our motivation is simple: to help lay the foundations for societies to prosper and for people to realise their full potential.
We adopt a social contract-based approach to building prosperous societies. We work with our partners to promote responsive and accountable public institutions, political and economic inclusion, and robust and harmonious relationships between state and society and between different social groups.
Our teams operate at the intersections of peacebuilding, development and humanitarian action to build the capacity of states to meet the expectations of their people, and for different social groups to articulate their expectations of the state, and agree upon common goals.
Chevening and Siren Associates
The Chevening Siren Associates Scholarship will offer one scholarship to a Lebanese or Palestinian national who would be normally resident in Lebanon and be located there at the time of making an application.
The scholarship will support this student to undertake a master's degree in Governance, International Development, Human Rights, Public Financial Management / Administration at one of the UK's top 20 universities (according to the QS ranking).
"We are partnering with Chevening because building safe, just, and free societies involves nurturing the best talent and ideas until tangible impact is felt at the community level.
"With thousands of Lebanon's brightest individuals being forced to leave the country in search of work due to the crippling financial collapse, it has rarely been more urgent to support Lebanon's future change makers.
"By providing financial support and a world-class educational experience for students from Lebanon, we hope they will stay in the country to contribute to rebuilding its institutions."