Queen Mary University of London
Queen Mary University of London is a world-leading Russell Group University that's proud to be unique, a place where world-class research and innovation bring our postgraduate programmes to life.
We were ranked fifth in the UK for the quality of research outputs (4* and 3*) in the Research Excellence Framework (latest REF, 2014) and offer a wide range of full-time, part-time programmes in the humanities, social sciences, science and engineering, medicine and dentistry. Students can either study face-to-face on our campuses, or remotely.
Home to over 7,000 postgraduate students from 150 nationalities, we are leading the way in inclusivity, with The Sunday Times Good University Guide recognising Queen Mary as the most inclusive Russell Group University in 2021. Queen Mary scored 96.7 for "international outlook" in 2020 on Times Higher Education, with 60 per cent of postgraduate students being either EU or overseas students.
Students have access to generous support through scholarships, bursaries and studentships, with more than £10 million awarded to postgraduate students last year.
Queen Mary is in the top ten per cent of universities across the world (QS World University Rankings 2021), and we also nurture learning and development outside of the academic: postgraduate students can access a wide range of careers information, advice and guidance through a programme of workshops tailored to their academic school.
We are proud to have hosted Chevening Scholars since 1984 and hope to continue this fruitful co-funding partnership well into the future. The diversity of our student body is one of the best things about Queen Mary and the Chevening Awards are an integral part of attracting students from all corners of the globe onto our postgraduate programmes.
The student experience
You can read more about the experience of Chevening Scholars studying at QMUL on their website.
Why does QMUL partner with Chevening?
Queen Mary enjoys investing in this wonderful awards scheme to enable to very brightest students, no matter where they are from, to come and study for a master's degree in London. Chevening Partner Awards provide an opportunity for Queen Mary to further support Chevening's scheme and to attract more applicants to our programmes.
"The Chevening programme is committed to unearthing the next generation of future leaders from around the world, and promoting long-term collaboration and friendship between the UK and its global partners – values which chime absolutely with Queen Mary's own.
"With a presence in London, Paris, Malta, and China, we are a global university dedicated to opening the doors of opportunity to all with the ability to benefit from a Queen Mary education. Our established track record as a leading destination for Chevening Scholars reflects Queen Mary's resolute commitment to academic excellence, inclusion and partnership for mutual benefit.
"We are immensely proud of our relationship with Chevening, and each year we are delighted to welcome new Chevening students. Upon graduation, Chevening Scholars join the nearly 70,000 strong Queen Mary global alumni family."
— Professor Colin Grant, Vice Principal: International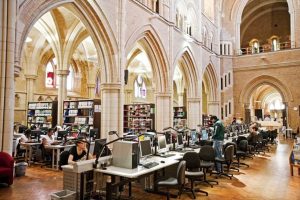 Who do Queen Mary University of London support?
QMUL welcomes applications from all Chevening-eligible countries in any subject. All applicants who wish to be considered for an award at QMUL are encouraged to select QMUL as their first preference in their Chevening application.
This year, QMUL will also generously co-sponsor a number of Chevening Awards to applicants wanting to study any degree in the School of Law and any in the School of Politics and International Relations, which you can see below:
MSc International Business and Politics
MA International Relations
MSc International Public Policy
MSc Public Policy
MSc Economics
MSc Finance
LLM Comparative and International Dispute Resolution
LLM Competition Law
LLM Computer and Communications Law
LLM Criminal Justice
LLM Energy and Natural Resources Law
LLM Environmental Law
LLM European Law
LLM Human Rights Law
LLM Immigration Law
LLM Insurance Law
LLM Intellectual Property Law
LLM International Business Law
LLM International Economic Law
LLM International Shipping Law
LLM Law and Economics
LLM Laws
LLM Legal Theory
LLM Media Law
LLM Medical Law
LLM Public International Law
LLM Regulation and Compliance (London)
LLM Tax Law
MSc Banking and Financial Services
MSc Law and Corporate Finance
MSc Law and Finance
MSc Law and Financial Regulation
MSc Management of Intellectual Property
Notable alumni of QMUL
There have been nine Nobel Laureates who were students of academics at Queen Mary: Dr Mario Vargas Llosa, Sir Charles Kao FRS FREng, Professor Sir Peter Mansfield FRS, Professor Joseph Rotblat, Professor The Lord Edgar Adrian, Sir Henry Hallett Dale, Sir Peter Ratcliffe, Sir Ronald Ross and Sir John Vane FRS.
Other notable alumni include BBC news presenter Jane Hill, acclaimed authors Sir Malcolm Bradbury, JG Ballard and Sarah Waters, neurobiologist and antibody engineer Esther Odenkule, Arthur Wint MBE, who won Jamaica's first gold medal at the 1948 London Olympics, Professor Jack Cuzick, who runs the CR-UK Centre for Epidemiology, Mathematics and Statistics (CEMS) at the Wolfson Institute and Dr Thomas Barnado to name a few.