Oxford Centre for Islamic Studies
The Oxford Centre for Islamic Studies is a Recognized Independent Centre of the University of Oxford, established in 1985 and incorporated by Royal Charter. Its Patron is HRH The Prince of Wales.
The Centre encourages a better understanding of the culture and civilization of Islam and of all aspects of contemporary Muslim societies in their global context.
It has many years of experience, through its scholarship and fellowship programmes, of hosting visiting scholars and assisting them in making the most of all that the wider academic life of Oxford has to offer.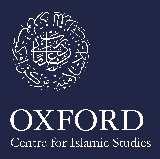 Chevening and OCIS
The Centre has worked with Chevening for almost ten years now and this has enabled many visiting fellows from around the Muslim world to spend time productively in Oxford and to build up lasting academic links and partnerships.
The Chevening/OCIS Fellowship Awards offer financial support to individuals who are dedicated to the promotion of academic activities which encourage a more informed understanding of the culture and civilisation of Islam and contemporary Muslim societies to undertake independent study and research at the OCIS.
OCIS says:
'A key priority of the Centre is to bring outstanding visiting fellows to Oxford to enrich its academic life and contribute to the Centre's wider objectives of fostering dialogue and understanding in an atmosphere of mutual respect. Chevening has the prestige and global reach to be a most valuable partner in this effort.'
Who do OCIS support?
This year, Chevening/OCIS Fellowship Awards are available to applicants from:
Afghanistan
Algeria
Azerbaijan
Bangladesh
Brunei
Egypt
Indonesia
Jordan
Kazakhstan
Kyrgyzstan
Lebanon
Libya
Malaysia
Maldives
Mauritania
Morocco
Myanmar
Nigeria
Pakistan
Palestine
Philippines
Sri Lanka
Sudan
Syria
Thailand
Tunisia
Turkey
Turkmenistan
Uzbekistan
To be considered for this opportunity applicants must submit an application specifically for the Chevening/OCIS Fellowship.