LSE is the world's leading dedicated social science institution. Founded in 1895, the school enjoys a global reputation for academic excellence and cutting-edge research.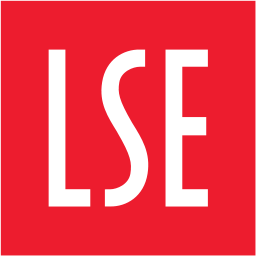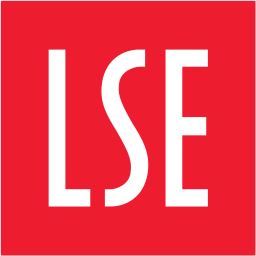 In the 2014 national Research Excellence Framework (REF), LSE had the highest percentage of world-leading research of any university in the United Kingdom.
LSE is a cosmopolitan institution, with 65 percent of its 10,000 students and 45 percent of its 3,000 staff coming from outside the UK. LSE's location in the heart of London is fundamental to its identity.
It enjoys an easy interchange of ideas with the external environment – Westminster, the City, the Law Courts and the media are all on the School's doorstep, not to mention major attractions such as Theatreland, the West End, the Royal Opera House and the British Library and Museum.
The School has one of the most prestigious public events programmes in the world. Leading figures from all walks of life have spoken at LSE, including Kofi Annan, Nancy Pelosi, Amartya Sen, Bill Clinton, and Bill Gates.
Chevening and LSE
LSE has a long history of receiving Chevening Scholars, who have contributed to the diversity of the student body.
LSE says:
'The partnership scheme enables us to take advantage of the interest in studying in the UK, and the reputation of Chevening Scholarships, to encourage applications from countries where they are confident of finding qualified applicants who would benefit from the range of programmes on offer at LSE.

'The Chevening Scholarships are very important to us, because they are able to use local knowledge to select the most appropriate students, and then to provide a breadth of support to the students alongside that offered by the school.

'As a result we find that the Chevening Scholars are high achieving, but also very engaged with the LSE community during their time in London. At LSE the Chevening Scholars are spread across departments, and they enjoy getting together with other scholars from around the world so that they can exchange views on life at LSE.'
In 2015 LSE hosted an event for London Chevening Scholars to watch the UK Election Question Time programme, with guest academics setting the scene. The Public Lectures series at LSE provides plenty of other opportunities for LSE Chevening scholars to hear leading thinkers from around the world.
Who does LSE support?
LSE welcomes applications from all Chevening-eligible countries in any subject.
This year LSE is also generously co-funding a number of awards available specifically to applicants from:
Colombia
India
Indonesia
South Africa
Applicants who wish to be considered for this opportunity are encouraged to select LSE as their first preference in their Chevening application.
Peace Scholarship
For 2020/2021 Chevening and LSE are offering the 'Peace Scholarship'. This will be open to applicants from:
Colombia
El Salvador
Guatemala
Who wish to study:
MSc Conflict Studies (Department of Government)
MSc Women Peace and Security (Department of Gender)
The successful applicant will receive mentoring from a member of staff from the Latin America and Caribbean Centre throughout their one year master's at LSE, and will be encouraged to choose a dissertation topic relevant to the topic of 'peace' within their discipline.
---
#CheveningTours visits LSE
What's it like to study at the London School of Economics and Political Science? Scholars have been taking us on a tour of their universities to give us the authentic scholar experience.
Alex from Kazakhstan took us round LSE. Alex is studying an MSc in Management of Information Systems and Digital Innovation, and you can watch his tour through the link below.