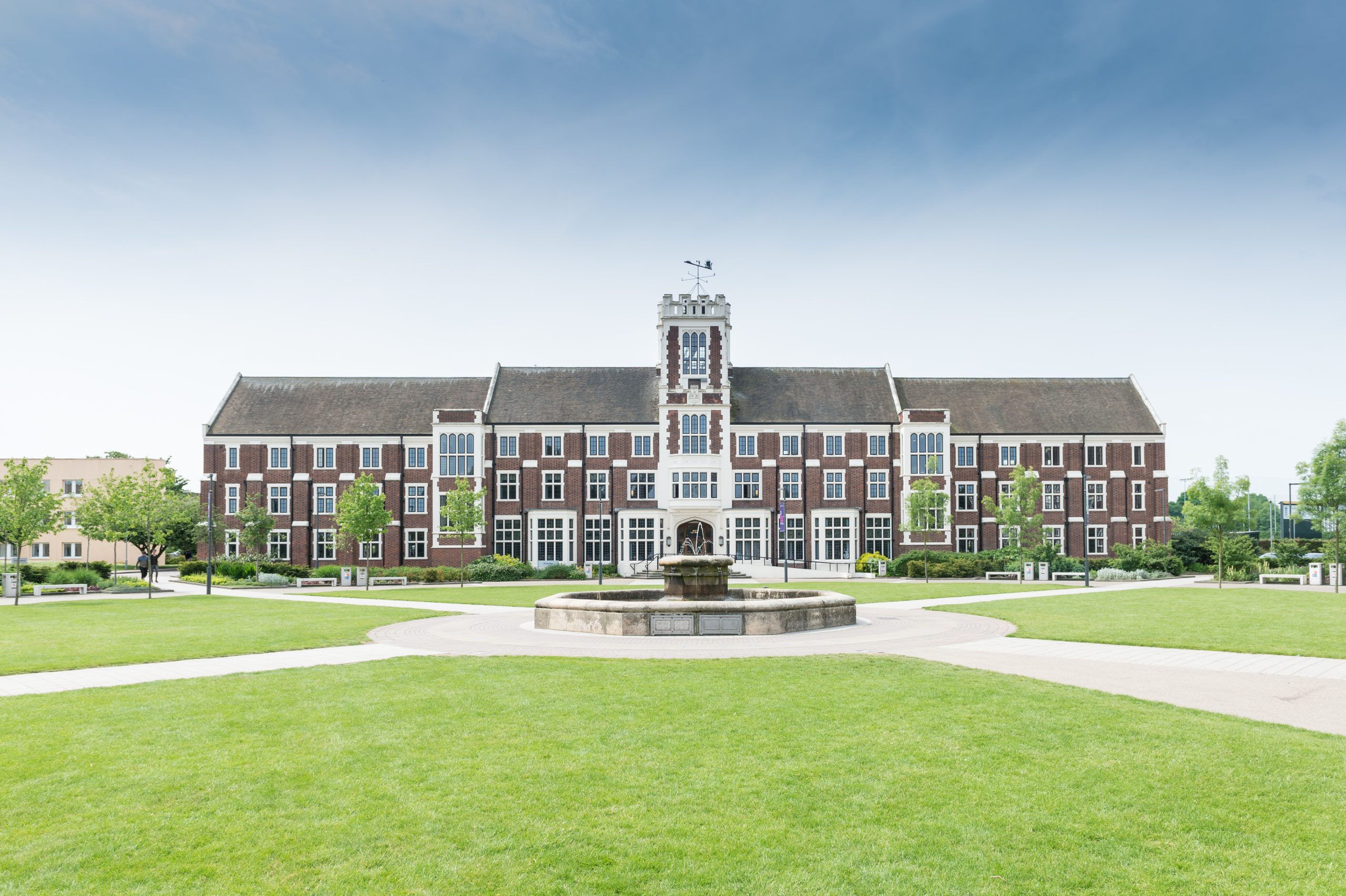 With excellent academic facilities and world-class sports venues, Loughborough University empowers its students to achieve extraordinary things.

Loughborough University has been awarded an array of accolades that evidence our strong performance across key delivery areas, including research, sport, facilities, and student experience.
Our superb Loughborough campus is located in the heart of England. Here, green spaces, world-class sports venues and excellent academic facilities combine to create a safe, welcoming place with a real sense of community.
Loughborough University London is our inspiring postgraduate campus based on the Queen Elizabeth Olympic Park. Established exclusively for postgraduate study, the campus combines influential thought leaders, pioneering researchers, and intellectual innovators to drive forward creativity and deliver the highest quality of teaching in the business, technology, enterprise, media, and design industries.
With more than 120 taught postgraduate programmes, we offer an excellent choice for anyone looking to pursue their studies and further their career. Our research and teaching are integrated at every opportunity to provide the highest quality learning experience, and our teaching has consistently been rated as excellent in independent assessments.
Every Loughborough student is supported to fulfil their personal and professional goals while studying with us. An exciting variety of opportunities is made available through careers and entrepreneurial support services; placement and part-time work options; access to unrivalled sporting facilities; and, the chance to develop transferable skills through volunteering, student representation, and other extracurricular activities.
Loughborough and Chevening
Loughborough University's strategic vision is to be an internationally engaged research‐intensive university that delivers meaningful impact and keeps students at the heart of what we do. Together our staff, students, alumni and partners use their distinctive strengths to support, inspire and empower people to achieve extraordinary things.  The values and ethos of Chevening align closely with our own, working in partnership to support the next generation of global leaders.
Since 2008, Loughborough University has welcomed 91 Chevening Scholars from 57 different countries.
Loughborough is committed to sustaining a vibrant, inclusive, global community across both of our campuses.  Our international students and staff contribute so much to the life of the university and bring a range of different perspectives and expertise. Loughborough's collaboration with Chevening plays a key part in this and in providing students from across the world with the opportunity to benefit from the unique educational experience we provide.
Notable alumni
Rajiv Bajaj, Managing Director of the Bajaj Automotive Company
Lord Sebastian Coe KBE, Loughborough University Chancellor, IAAF President
Paul Oluikpe, Senior Strategist: Central Bank of Nigeria
Dr Maggie Aderin-Pocock MBE, Space Scientist and Founder: Space Innovation Ltd.
Monty Panesar, England Men's Cricketer
Lim Swee Say, former Singapore Government Minister
Aditi Chauhan, Indian Women's Footballer
Scholar testimonials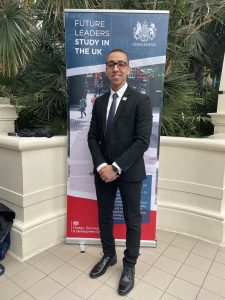 Ahmed Wahdan (Egypt), MSc Corporate Finance:
Freddy Rangira-Gahaya (Rwanda), MA Global Communication and Social Change: