Hadhramout Establishment for Human Development
With its headquarters in Mukalla – Hadhramout, Republic of Yemen, the Hadramout Establishment for Human Development (HEHD) is a national, charitable, civilian, developmental, and social organization.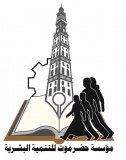 HEHD was founded in 2006 by Saudi businessmen, originally from Hadhramout, who are committed to supporting the HEHD to run its programmes, which aim to develop future leaders in the Hadhramout area.
HEHD's main concept is that human resources are the most important input towards the economic development of the community and that by supporting the educational process of people, economic development in the region can follow.
To date, HEHD has provided scholarships to as many as 4000 undergraduate and postgraduate students in different parts of the world.
They look to promote the educational quality in schools, communication with non-governmental organisations to enhance education affairs, and to select individuals who have the vision and scope for future leadership.
Chevening and Hadhramout Establishment for Human Development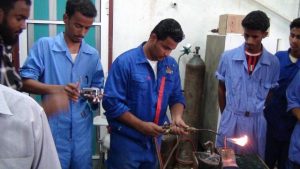 One of HEHD's priorities is to establish programmes and partnerships with educational organisations who can offer opportunities for students who demonstrate vision and leadership qualities. HEHD feel that Chevening is one of the best organisations that meet this criteria.
HEHD is proud to have an agreement with Chevening, allowing Hadhramout future leaders to study at accredited universities in the UK to meet some of its goals and to allow positive impacts to be gained from Chevening's long experience in the field of preparing society leaders at highly reputable universities.
Hadhramout co-fund five awards for scholars to study any subject at any university.